Rosie on the House: Celebrating Arizona's Pork Industry in October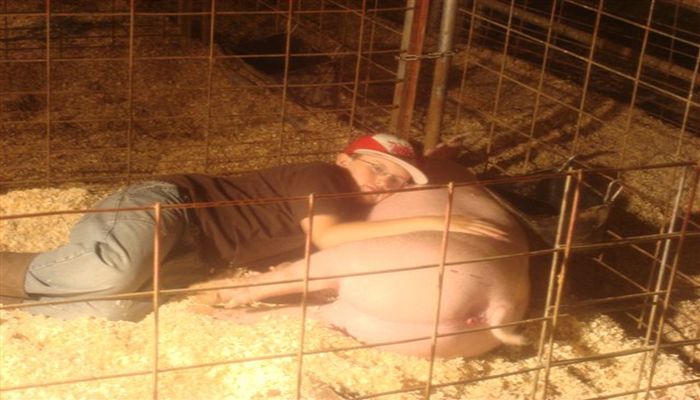 This past Saturday, KTAR's Rosie on the House celebrated our Arizona pork industry, and our guest, Kevin Gary Rogers, highlighted the value of this industry to our youth.
For those interested, Arizona Hog cash receipts were $43 million in 2021 and with the release of the 2022 cash receipts for hogs, the new total is $57 million, according to the USDA-NASS.
And for an overview of the pork industry in our state, Arizona has one pork farm in northern Arizona, and more than a dozen show pig farmers. Additionally, the state has a few direct-market, or retail, hog producers, producing for restaurants.
Some Valuable Facts about Pork
Pork is the most widely eaten meat in the world.
Pork, including bacon, contains some of the highest levels of choline, known for improved heart and brain health.
Pork has more protein than chicken and is high in zinc, iron, and B vitamins.
Over a third of the fat in bacon is the same as the healthy fat found in olive oil, which is known to lower cholesterol levels.
Salk pork was a key staple food for Washington's troops at Valley Forge in the winter of 1776 to 1777.
Pork is one of the most commonly consumer meats worldwide with evidence of pig husbandry dating back to 5000 B.C.
A pig's squeal can range from 110-115 decibels, and a Concorde jet is usually under 112 decibels.
Insulin and 40 other medicines are made from pigs.
Out of all farm animals, pigs have the best sense of smell.
A Fun Fact: Pigs can run a 7-minute mile.
Pig heart valves can be used to replace damaged human heart valves.
Swine were among the first animals to be domesticated.
Pig Housing: Pigs are kept inside for the same reasons humans stay inside: health, comfort, safety, food and water. Especially since pigs don't sweat, being inside makes it easier for the pigs and for their caretakers so neither have to fight weather conditions.
Most pigs are fed a diet of corn, soybeans, vitamins, and minerals.
Rogers shared his commitment to the industry especially for our youth and what it takes to raise a pig for show, otherwise known as the fair. Plus, he talked about the importance of the Arizona Pork Council. Listen to the full segment below.
For recipes, go to azpork.org, fillyourplate.org, and pork.org.