We Specialize in Gas and Diesel Fuel Distribution
Petroleum Resources Inc. is one of Arizona's leading
Petroleum Bulk Fuel Distributors 
servicing both wholesale and commercial fuel customers. Their specialty is distributing fuel throughout Arizona.  They deliver to tanks from 500 gallons up 20,000 gallons. Arizona Farm Bureau Members now receive their 1
st
50 gallons for free when purchasing at least 1,000 gallons. Log on to 
www.azfb.org
 and search Petroleum Resources Inc. under benefits for more information.  
 Petroleum Resources Inc. has been in the industry for almost 20 years! Established in 2001, they take pride in providing customers with great pricing, quality products and excellent service ever since. Customer service is their number one goal. They work with over 17 different suppliers of fuel with many choices to provide you the lowest prices. Therefore, the chance of not having any supply of your fuel choice is minimal. They help determine the best time for you to purchase fuel based on current market conditions to optimize your saving on fuel cost. They provide excellent service and timely deliveries anywhere in Arizona.
 Fuel types include:
gasoline
diesel fuel
jet A
aviation fuel
burner fuel
alternative fuels
lube oils
greases
 Customer service remains their number one goal.  Easily contact them by phone (480) 905-8400. 
 Petroleum Resources Inc.
 Ryan Teele
 11564 E. Caribbean Lane
 Scottsdale, AZ  85255
 p. (480) 905-8400
 f. (480) 905-7177
info@petroleumresourcesinc.co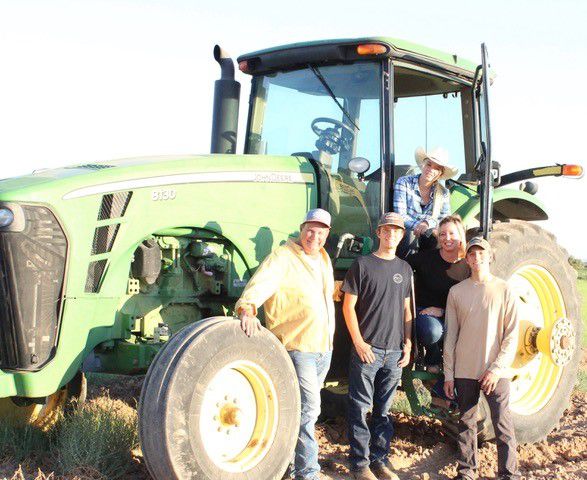 The Teele Family, Owners of Petroleum Resources, Inc. 
Editor's note
: For more information on our member benefits including our regional benefits go to Arizona Farm Bureau's 
member benefits page 
online. Or, download the Member Benefits app (FB Benefits) to your smartphone for easy, everyday access to your benefits.