One Day to Explore Arizona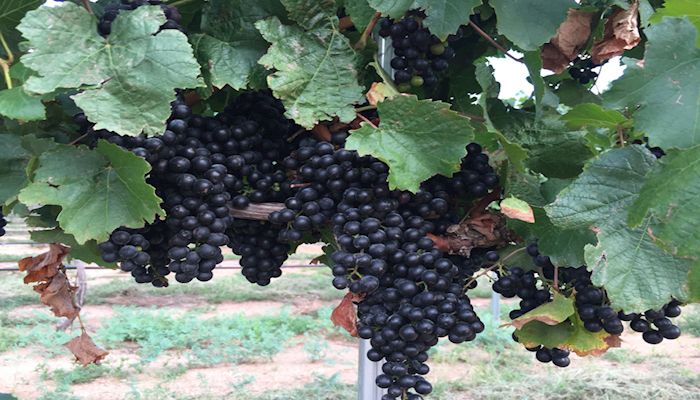 Since you're here for American Farm Bureau's Annual Meeting in January and you've booked an extra day in Arizona, we've got some travel ideas for you!
Some of these day trips also appear on our list of things to do if you have two days to visit Arizona. The only difference is that on the two-day-trip list we recommended enough things to do in each city to fill up two days. Here, the elements are broken up into trips that you can do in one day, and be back in Phoenix by nighttime.
Up North
- Montezuma's Castle and Well. The castle and the well are two different sites, both located in Camp Verde. They are an hour and a half drive from Phoenix, and easily seen in a day. Montezuma's Castle is an Ancient Native American cliff dwelling situated in a mountain cliff face. Up the street is Montezuma's Well, a natural, self-filling well surrounded by Ancient Native American dwellings.
- Hike Oak Creek Canyon. Oak Creek Canyon is located between Sedona and Flagstaff. There are tons of trails near Oak Creek, so if you are a hiker, this is the place for you!
- Flagstaff Extreme Adventure Course. If you've got an adventurous spirit, visit the Flagstaff Extreme Adventure Course. There's an adult course as well as a kids course, so it can be fun for the whole family!
- Arizona Snowbowl. Ski, ride the ski lift, or take a ski lesson if you're a newbie. There are lessons for adults and lessons for kids! If skiing isn't your thing, you can still ride the lift, or just enjoy the snowy weather.
- Pink Jeep Tours. Let someone else do the driving with a Pink Jeep Tour through Sedona. This is another activity for adventurous people, as it is all off-road. Pink Jeep Tours offers a few different excursions through different parts of Sedona, so go online, pick your adventure, and enjoy!
- Verde Valley Wine Trail. If you're a foodie, take a trip down the Verde Valley Wine trail. Try Arizona-grown wines while enjoying the beautiful scenery of Northern Arizona.
- Tour Red Rock State Park. You can hike around and explore the park on your own or take a guided tour. There are hikes offered to explore the flora of the park, hikes to check out the geology, and even hikes to see the remnants of Ancient American civilizations.
- Out of Africa Wildlife Park. Visit this park, located in Camp Verde, for an experience you can't get anywhere else. You can take a safari or see one of the many shows put on throughout the day among other things! (If it's your birthday, you can get in free your entire birthday month with an ID)
Central Arizona
- Visit a Lake. There are many lakes within two hours of Phoenix. Each one has its own set of things to do, although they do have some activities in common. Visit Lake Pleasant, Apache Lake, Canyon Lake, Bartlett Lake, Roosevelt Lake, or Saguaro Lake for fishing, boating, or to spend time relaxing on their shores. Lake Pleasant is only 35 miles from Downtown Phoenix, and is the best lake in the area for power boaters. At Apache Lake drive down Apache Trail for one of the most scenic drives in the state. This lake also boasts some beautiful hiking trails. Canyon Lake is surrounded by beautiful cliff faces that are home to big horned sheep. Take a trip across the lake on the famous Dolly Steamboat and see how many animals you can spot! The views around Bartlett Lake are unlike any others. This lake is a destination spot for boaters, water-skiers, and jet skiers. Roosevelt Lake is famous for the Roosevelt Dam, which at the time of its building was the world's largest dam. Roosevelt Lake used to hold the title for world's biggest manmade lake, as well. Saguaro Lake has beautiful views of, you guessed it, Saguaro cacti! Visit this lake for all your boating needs including sailing and kayaking.
- The Desert Botanical Garden. You could easily spend an entire day in the Desert Botanical Garden. The Garden has seasonal exhibits that are not to be missed, as well as five different trails that explore the flora of Arizona.
- The Phoenix Zoo. You don't have to be a kid to love the Phoenix Zoo. Explore all the different exhibits, visit the Red Barn to interact with the goats, walk through Monkey Village to get up close and personal with squirrel monkeys, feed the giraffes at Giraffe Encounter, and feed the stingrays in Stingray Bay.
- Butterfly Wonderland and OdySea Aquarium. First, visit the Butterfly Emergence Gallery and watch as butterflies emerge from their chrysalis. Then, visit the Conservatory, a giant greenhouse that houses over 3,000 butterflies. When you're done, head next door to OdySea Aquarium and see sea life from all over the globe.
Down South
- Kitt Peak National Observatory. Head down to Tucson to visit Kitt Peak Observatory. There are both daytime and nighttime activities at the observatory, tours, and workshops.
- Tombstone, Arizona. Take a step back in time to the Old West in Tombstone. Take a self-guided tour of the Birdcage Theater, visit the O.K. Corral, walk through the Boothill Graveyard, and take a mine tour.
- Visit a Vineyard. Southern Arizona is home to quite a few vineyards. Visit one or all of them to see where the magic happens and to taste delicious Arizona grown wine. Since you're down south, the Willcox Wine Region nearly 10 different wineries (check out the map).
- Bisbee, Arizona. Like Tombstone, Bisbee is a town you can see in a days' time. Take tours of the town and surrounding hills, or tour Bisbee's most haunted locations. Visit one of the many museums focused on mining or the town's history. There are lots of historic sites in Bisbee including the Heritage Stairs, Warren Ballpark, and the Copper Miner sculpture. When you're done visiting all the neat attractions, have a bite to eat at any of Bisbee's tasty restaurants.
The Your RV Lifestyle website recently posted the 100 Best Things to Do in Arizona giving a comprehensive top 100 things to do in Arizona. We know some of these tourist ideas will become part of your bucket list!