Talking Healthy with a Nutritionist
By Julie Murphree, Arizona Farm Bureau Communication Director: Melinda Johnson is a Registered Dietitian, and works as a Clinical Associate Professor of Nutrition at Arizona State University, where she also manages the program for future Registered Dietitians.
Johnson's career has allowed her to be active with the media, serving as a Spokesperson for the Academy of Nutrition and Dietetics for a decade and also contributing a monthly column to the US News website called Eat+Run. Johnson is an Arizona native, and she is a proud alumni of Project CENTRL, class XXII.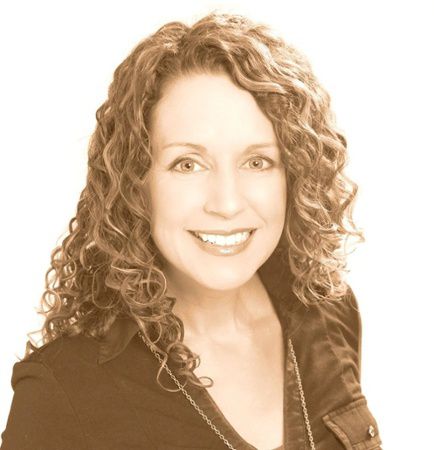 Arizona Farm Bureau is happy to hear Nutritionist and Project CENTRL alum Melinda Johnson report that "in social media, the next big thing is in short videos, especially cooking - social media is moving towards visuals instead of text, and will probably continue to do so."
As Arizona Farm Bureau works more and more with nutritionists and draws counsel from food advocates like Johnson, the farmer nutritionist partnership will continue to grow. Currently, Arizona Farm Bureau's Fill Your Plate partners with ASU nutrition communication students to support the website's weekly blog.
In this backdrop, Arizona Agriculture wanted to visit with Johnson about some critical issues dealing with food, the Farm to Table movement and much more.
Arizona Agriculture: What's "big" in the nutrition circles right now?
Johnson: It depends on the circle. The "paleo" diet continues to be big with college students, especially those that are into the CrossFit type of workout which continues to gain in popularity due to the show American Ninja Warrior! Fad diets in general are always big with the general population, we just insert a different fad diet depending on the year. Plant-based eating is always big in nutrition professional circles, and the Mediterranean-style of eating is still hot with nutrition professionals.
Arizona Agriculture: How can the nutrition experts and agriculture work together more?
Johnson: I am a big fan of connecting with each other through social media, but this takes a conscious effort, because it's easy to stay stuck in your own professional silo. I love to browse the #Agchat conversations on Twitter, they lead me to finding very interesting agricultural accounts, and I always learn something new. In the world of dietitians, #RDchat is used very often, so agriculture people can follow that hashtag to interact with registered dietitians.
Offering agriculture tours to nutrition interns or nutrition professionals is my other favorite way of working together. Our ASU interns go visit local dairies to learn about the industry and ask questions.
Finally, I do wish we would do better at cross-promoting our different conferences and meetings, to invite each other to attend or even present. When I had my year-long experience with the leadership program through Project CENTRL, it really hit home with me how refreshing it was to be sitting in a room full of people from all different industries because I'm usually just surrounded by Registered Dietitians when I go to conferences!
Arizona Agriculture: What's your take on the Farm to Table movement?
Johnson: I like that the public is getting more interested in knowing where their food is coming from and wanting to support local farmers. However, I would like to start to expand the public's idea of "local" to really support that all agriculture has a "local" reality to it wherever it ends up. So, the Farm to Table movement at least has people thinking about where their food started out, and they may be surprised to learn that "local" might be hiding in their own grocery store!
For example, I had the opportunity to visit a farm in Arizona that grew jalapenos that were then sent to Pace and turned into salsa. I thought it was so cool to know that when I purchased a jar of Pace, I was supporting a local Arizona farm. To me, that is Farm to Table. But, I was only able to make this connection because this Arizona farmer was willing to take the time to tell his story.
Arizona Agriculture: The USDA has had a fairly decent track record over the decades when it comes out with updated dietary guidelines. But last year's release provoked controversy and ire in part because some of the recommendations did not appear to be based on science, but on politics. What parameters could be put in place so this is avoided?
Johnson: Well, now, this is one HUGE question! One of the problems with crafting a well-done set of Dietary Guidelines is that you cannot come up with one way of eating that everyone should eat, period. There are merits to the various nuances of eating. For example, eating low-carb has been shown through research to help some people to lose weight, ultimately helping their overall health. But, this evidence does not mean that everyone should eat low carb, and it may not mean that eating low carb will help people be successful in the long term.
Keeping politics out of the Dietary Guideline is simply not going to happen, as long as money is at stake. However, we do need to keep insisting that the committee responsible for crafting the Dietary Guidelines are respected professionals in their fields, and that they back up their final statements with the evidence they used to craft that statement
Arizona Agriculture: When formulating guidelines, where do you see the working group's strengths? What are their weaknesses?
Johnson: The strengths come from the scientific literacy of the panel. They are respected professionals who know how to read and interpret evidence as presented through published research. They may come in with some personal bias that they don't even recognize, which can be a weakness. Some may be easier to manipulate through lobbying activities, just because they are human. The weakness of the whole process is that the public expects a black and white set of "rules" that are the ultimate truth, but science is not black or white, and is always evolving. Scientists are comfortable with shades of grey on a topic, but this does not tend to translate well into guidelines.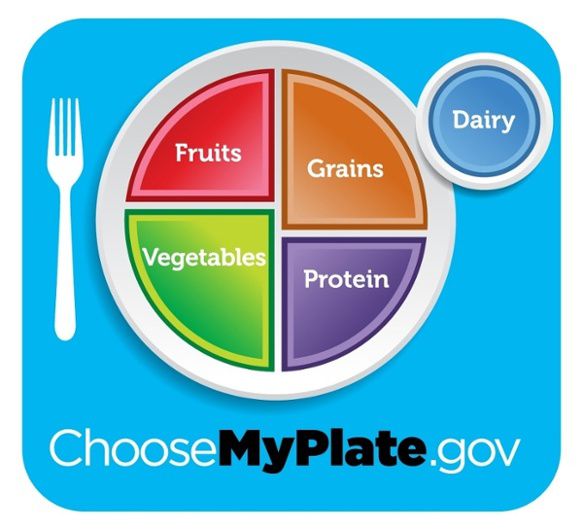 Yes, the scientists solicited to develop the most recent USDA dietary guidelines are highly regarded for their scientific literacy; but Johnson points out that politics can leak into the final recommendations.
Arizona Agriculture: In Arizona, our Dean of the College of Agriculture and Life Sciences, Shane Burgess, has labeled Arizona the nutrition state, especially since we can grow and/or raise every major food group year around. Additionally, thanks to Yuma we're the salad bowl of the nation during the winter. How do we better exploit this? Certainly in the nutrition community.
Johnson: I love it! Labels can be very powerful. I've often wondered about how labels create a culture. For example, Colorado is frequently touted as the fittest state, because the data shows they are consistently the leanest state - but, if you live in Colorado and you hear this all the time, does that then inspire you to keep it up and go for a hike because you are from Colorado?
Conversely, if you live in Mississippi and always hear that you live in the fattest state, how inspired are you going to be to watch your portion size and go for a walk?
The more people hear a label, the more they consider it fact (Howard Stern admits that he was the one that started using the label "King of all media," and now people refer to him that way!).
Arizona Agriculture: We're featuring ASU's nutrition communication students during our weekly Fill Your Plate blog. What else should Arizona agriculture be doing to partner with nutrition professionals?
Johnson: Hosting tours is great, but also being willing to come speak, or even just get on social media and start interacting! All of our dietetic students get a Twitter account for one of their required classes - they are always a bit star-struck when a professional in the real world interacts with them!
Arizona Agriculture: In the nutrition arena, "What's the next BIG thing?"
Johnson: I wish I knew! I'm excited about the food packaging they have created using milk, so it is biodegradable - I'm also excited about CRISPR technology, but I don't know that the public will care much about it. It is the next generation of biotechnology:
In social media, the next big thing is in short videos, especially cooking - social media is moving towards visuals instead of text, and will probably continue to do so.