The Government Relations Team: Advocating on Your Behalf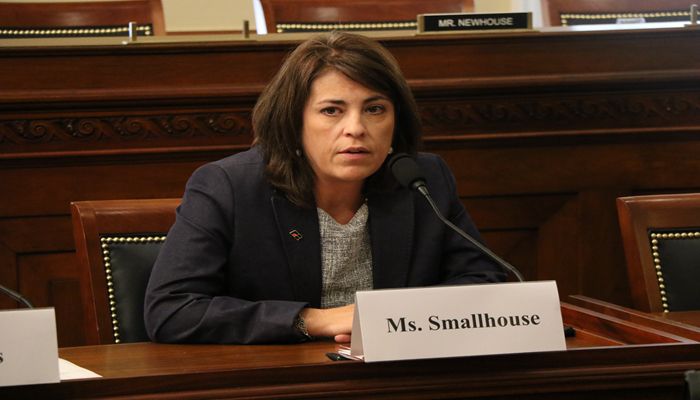 The Arizona Farm Bureau works diligently to find opportunities to embed our policy into legislation and regulation. The Government Relations (GR) team oversees many functions of the Arizona Farm Bureau and provides our farm and ranch members with a variety of benefits.
We've compiled our major areas for you to understand our efforts and take advantage of being a big part of what we do as an agriculture member.
Policy Development: Farm Bureau is unique because it gives each farm and ranch member the chance to direct the organization's work. And the way we do that is through our policy development process. Our members and staff take seriously the responsibility of reviewing longstanding policy to make sure it's still relevant and creating a new policy to guide our staff's work at the local, state, and federal levels.
Grassroots Advocacy:  We understand that you don't have time to follow all state and federal legislation to determine what will impact your agricultural operations and what is important for you to act on. When a bill is reaching a critical time in Congress or the State Legislature, the GR team will alert you to act through the call-to-action system. To subscribe, text AZFB to 50457 and never miss the opportunity to contact your state or federal elected officials on important policy topics.
Weekly Updates: Every week during the state legislative session, and every other week after the session adjourns, the GR team releases a publication with up-to-date information about pertinent issues that happened during that week. This includes a weekly video update from the GR team! To subscribe, click here.
Resources: The GR team tracks legislation, agency decisions, and timely topics to provide you with the most up-to-date resources on issues that matter to you. For example, during the pandemic, the GR team released information on COVID-19 assistance for farmers and ranchers such as grant dollars for producers or travel bans that impacted H-2A processing.
Regulatory Comments: Regulatory comments often provide input into how new laws should be implemented. Once legislation is signed into law, it is sent to the appropriate government agency to write supplemental rules so the law can be implemented. The GR Team submits comments on proposed agency rulemaking to ensure that agency regulations properly consider the perspectives of Arizona's farmers and ranchers. We lean heavily on our farm and ranch members to understand the issue more when commenting and even consult agriculture experts.
Lobbying: The GR Team actively communicates with elected officials at the state and federal legislation based on policy priorities set forth by members in the Arizona Farm Bureau Policy Book. Our most important advocates, or lobbyists, are our farmers and ranchers.
The GR team is just one spoke of the wheel but is a benefit that every member can take advantage of. It pays off to be a member!
Join Our Family