The Inside Scoop on Arizona's Grocery Supply Chain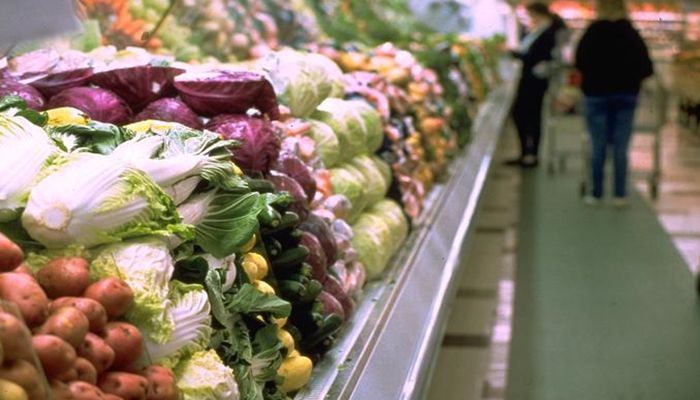 Mark Miller is the 9th president of the Arizona Food Marketing Alliance (AFMA), founded in 1943. 
Miller started his career in the food industry while attending high school, working at Smitty's grocery store close to his home. He worked after school and on weekends. He enjoyed a successful 36-year career at Hensley Beverage Company, the local distributor of Anheuser-Busch brands. He was the Senior Vice President of Sales and in 2008 helped to develop and lead Hensley's new non-alcoholic beverage division. 
After his retirement from Hensley Beverage Company, he worked as a Regional Manager for three years with Talking Rain, a beverage company specializing in sparkling water with natural flavors. 
In his volunteer work, he has served on the City of Hope Southwest Food Industry Board of Directors for over 25 years. Miller's ties to AFMA have always been strong. He was honored by AFMA in 1998 as the "Supplier of the Year." He was a member of Los Hosperderos, a supplier group that helped with the retail trade show. While he was President in 2000, the group was renamed the Arizona Food Council and switched its focus to raising money for the AFMA Scholarship Foundation.
Having interviewed his predecessor several years back, I thought it was time to reach out to this organization again with Miller at the helm and get an update from him on the grocery industry in Arizona, a critical link in the food supply chain. 
Arizona Agriculture: At 30,000 feet, discuss the current situation with the food supply chain and our grocery niche. Discuss the importance of our competitive grocery store market to our Arizona families.
Miller: The supply chain issues have gotten better because most of the manufacturers have reduced the number of SKUs and have focused on supplying their more in-demand items. 
Arizona is fortunate to have distribution centers for all the major grocery chains including Albertsons/Safeway, Bashas' and Fry's Food Stores. The Bashas' distribution center also supplies groceries to the Arizona IGA independent grocery stores as well as the Dine stores on reservation lands. 
Arizona is one of the most competitive grocery markets in the country with just over 1,000 locations. The competitive climate has increased with Wal-Mart, Target and Amazon focusing on more food products. 
Arizona Agriculture: What are some long-term impacts of some of the recent food supply chain challenges your industry has dealt with? What innovations have resulted from the challenges?
Miller: The challenges are not unique to Arizona with the number one issue being the ability to find labor resources to keep the store stocked. Transportation and fuel costs add additional costs to every step of the distribution ladder. 
We are still feeling the fluctuation in inventories, which is reducing the amount of deep discounting on the shelf. Because inventories can't be guaranteed, grocery stores are reluctant to feature items because they don't want to disappoint their customers.  
Nationally and in Arizona, consumers continue to utilize pick-up and delivery options. Even with COVID receding, these options have made grocery shopping more convenient. 
Arizona Agriculture: From your association's perspective, what is the top food supply chain issue especially as it relates to the retail food sector?
Miller: Getting finished products from manufacturers to the shelves is still a constant concern for our retailers and a logistics nightmare. With constant weather challenges, the fresh food supply can be hard to predict and forecast. 
Arizona Agriculture: Since the pandemic and the various food shortages, how is the industry preparing for the next crisis?
Miller: When possible, when code dates are not an issue, the warehouses and stores are working to keep days on hand at a higher level. Stores are also trying to make sure there is an adequate substitution when items are unavailable. 
Arizona Agriculture: Highlight the economic contribution of the grocery industry.
Miller: Because of the long period of time that people did not go out to restaurants during COVID, food consumption at home increased. The fresh food options including salad and wing bars are back and being utilized by our customers. Even though dining out is more available now, the grocery industry has been able to hold on to some more home consumption. 
The Arizona food industry employs approximately 125,000 people and is continuing to grow as the state's population increases. 
Arizona Agriculture: Like I've asked in the past, our Arizona farmers and ranchers are certainly the beginning of the food supply chain, what advice do you have for our farm and ranch families about connecting with the consumer?
Miller: Associate your brand with a family name and a local approach. Consumers do look for products that are grown/raised/sourced at the local level. 
Arizona Agriculture: Is there more that these two links in the food supply chain (agriculture and grocery store industries) could do?
Miller: Today's consumers are looking for businesses that work towards being more sustainable. Our partners are always looking for ways to save water and other natural resources including electricity. They are becoming more creative with reducing food waste by sharing with local food banks to assist those in need in our community. 
Arizona Agriculture: What's your personal take on the farm and ranch sector?
Miller: The issue continues to be that most of the produce we grow in Arizona must be handpicked, which makes it labor-intensive. During the early months of the year, Yuma and the surrounding area supply most of the United States with green leafy vegetables. 
To me, the farmers are doing their best to stretch their water use by being innovative with drip systems and overhead sprinklers. Innovation needs to continue with new ideas to reduce human labor needs with more automated options. 
Arizona Agriculture: What are the board's current goals for AFMA?
Miller: In 2022 we established a new vision statement that helps guide us. CLEAR. We want to strengthen our ties to the Community by being involved in charitable organizations that are important to our members. We will continue to work with the state Legislature to protect our members' ability to do business in Arizona. Education will remain a top priority as we want to continue to educate our member employees and allow them to promote from within. We do our best to form a strong Alliance with a unified approach to major issues with our Retailer and Supplier partners. The Regulation part of our acronym includes working with state government offices like Agriculture, WIC, SNAP and Weight & Measures.  
Arizona Agriculture: What's the biggest threat to your industry and how are you working toward resolving it?
Miller: A big takeaway from the COVID pandemic is that grocery stores are an essential part of every community. We need to make sure that our industry is seen as a viable employment option with numerous facets of opportunity for a long-term career. 
Arizona Agriculture: What's next for your industry? What does the future hold?
Miller: More focus on healthier consumption. We hope to be part of the communication with the younger generation about making healthy home-cooked meals and making better overall food choices. Our association needs to continue to support the sustainability efforts of all our members.  
Arizona Agriculture: Are you encouraged by the industry's future opportunities and why or why not? 
Miller: A recent visit to Las Vegas and the National Grocers Association annual convention gave us the opportunity to watch several college teams compete in presenting solutions to market to and retain Gen-X employees. The presentations gave us confidence that the next generation of food industry leaders are ready to meet the challenges with creativity and passion. 
Arizona Agriculture: Compare the Farmers' Market environment and the grocery store environment. What are the pros and cons of both?
Miller: From our perspective, we highlight the pros and cons of both markets for food items. 
Farmers Market
Pro

You get to talk to the grower/farmer about their growing methods and processes. What pesticides are they using? Are they Organic? 
Supporting local businesses is important to many consumers. 

Con

Variety may be more limited. You will only have what is in season available. 
Quality control is not as regulated as you find in a retail setting. 
Grocery
Pro

Can bring in produce from across the globe. 
You can meet customer demands with fresh and frozen offerings. 
Pricing is consistent across all stores in the chain. 

Con

You can lose one-on-one contact with the grower. Farm-to-table is less likely. 
Transportation requirements can affect flavor and freshness. 
The market creates opportunities for Arizona consumers to maximize their food purchases.
Editor's Note: Arizona Agriculture will continue to reach out to leaders in related organizations for an ongoing understanding of our critical food supply chain. This article originally appeared in the May 2923 issue of Arizona Agriculture.