The Taste of Apple Annie's
By Julie Murphree, Arizona Farm Bureau Communication Director: A few years ago, during vacation I decided to visit some of our farms that are open to the public. One on the list was Apple Annie's in Cochise County, a farm you must have listed on your "Bucket List."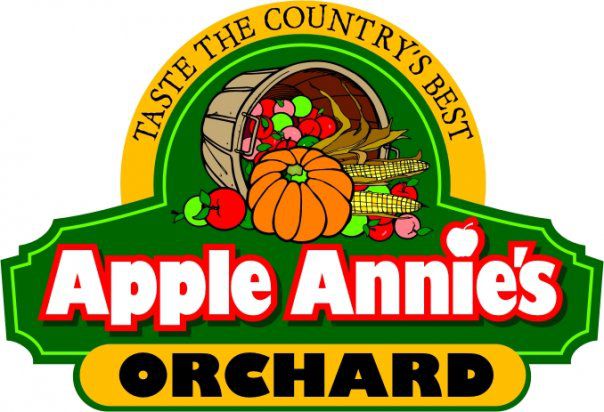 Farm Bureau members, they launched their farm in the 1980s with a lot of faith, a lot of dreams and a lot of family participation. And, when I stepped onto the farm it was easy to sense the love and commitment this family farming operation exudes.
Owned and operated by John and Annie Holcomb, son Matt and wife Alicia, daughter Mandy and husband David Kirkendall and John's father, Don, the 4300' elevation of the Sulphur Springs Valley in southeastern Arizona provides the orchard with the warm days and cool nights that make Willcox the premier you-pick fruit and vegetable growing area in Arizona for pumpkins, delicious sweet corn, melons, pumpkins and many other vegetables.
John and Annie had originally planned to grow the 6,000 apple trees they planted commercially. But in 1986 when the trees began producing, they decided to sell their apples on a you-pick basis, and invited the public to enjoy their orchard. With the fourth generation now getting started in their family business, they consider it "a real privilege to be able to offer an old-fashioned farm experience to today's busy families," as they say on their website.
They also grow peaches and pears, as well as grafting some of their original apple trees over to new apple varieties. Their goal was to have fruit available for their customers to pick throughout their 4-month season.
If you go, you'll find a variety of activities including a Burger Barn serving apple-smoked burgers on weekends, Apple Annie's Attic, their country gift shop, hayrides to the orchard, a huge corn maze and numerous festivals.
The winter of 2013 brought new opportunities as the family was able to purchase the Stout's Cider Mill building, a Willcox landmark. After months of renovation they opened Apple Annie's Orchard Country Store in May 2013.The store is their year-round retail operation featuring their fresh pies and pie slices, apple bread, fudge, the full line of gourmet jar goods and a beautiful selection of gift items. Mandy and David have turned the Country Store into a delightful stop just off of I-10 in Willcox.
Their apple pies are famous. In fact, the Arizona Farm Bureau loves them so much that annually for the past several years we purchase them to distribute to legislators in the spring and highlight all of our Arizona agriculture. While our legislative outreach is shifting a bit and we'll be giving away a book about agriculture next, Annie's apple pies will be purchased for other activities in the future.
On my trip I ran into Annie as she was taking care of customers. She stopped to visit with me. I felt home. Maybe that's because farm life has always felt like home to me having grown up on a cotton, wheat and alfalfa farm in Pinal County in the 1970s. Annie and her family truly will make you feel at home.
When You Go
October 31 (Pumpkins and Corn Maze)
Enjoy old-fashioned family fun picking your own pumpkins, fall vegetables at the Farm and apples at the Orchard.
Pumpkins of all shapes, sizes and colors will be available for picking in our huge pumpkin patch. Already picked pumpkins will be available at the pumpkin stand.
Don't miss out on Arizona's largest and absolutely amazing CORN MAZE; with 2 levels of difficulty it's perfect for the entire family! Tons of fun for the whole family!
Don't forget to bring your camera and a jacket, fall days can be quite cool here in Willcox!
Already picked pumpkins will ALSO be available at the PRODUCE BARN.
At the Orchard location:

Come early and enjoy a delicious "All-You-Can-Eat" pumpkin and buttermilk pancake breakfast served from 8:30 AM – 10:30 AM,
Partake in the Apple Smoked Burger lunch served from 11:30 AM – 4 PM.
Enjoy Delicious Homemade pumpkin ice-cream, Pumpkin pies, Pumpkin bread and homemade cider donuts.
Editor's note: This is the seventh in a series of Fall Festival articles. For more information on our member benefits including our regional benefits go to Arizona Farm Bureau's member benefits page online. Or, download the Member Benefits app (FB Benefits) to your smart phone for easy, everyday access to your benefits. Want to travel to some of our farms. Click on the blue button below to download our Free Travel Guide: On the Road with Arizona Agriculture.