The Value of Arizona Young Farmers and Ranchers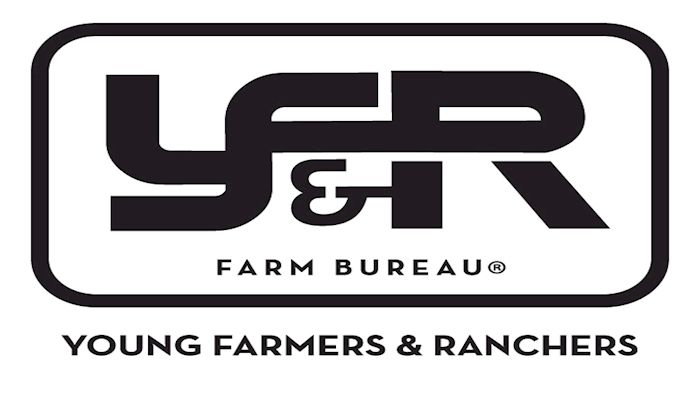 The Arizona Young Farmers and Ranchers (YF&R) program has a long history of creating future agriculture leaders and building friendships that last a lifetime. YF&R is an integrated part of Farm Bureau at the county, state, and national level. The program provides opportunities for adults 18 to 35 to network, participate in policy development, successfully grow their business, and compete in national contests.
In fact, YF&R is the premier committee of Farm Bureau, as a strong focus is put on young members, because they serve as the future of our organization and of the agriculture industry.
Leadership Growth
Many of Arizona Agriculture's leaders grew from the YF&R program. Arizona Farm Bureau President Stefanie Smallhouse shared with me how YF&R positively impacted her.
" The Young Farmer and Rancher program is a great opportunity to begin engaging in policy development and issue advocacy. I benefited greatly from my experience in the competitions. Preparation for the discussion meet teaches you how to build a strong position, convey your thoughts to others and work collaboratively in a group setting. The PAL program provided me with valuable insight into my own strengths and weakness, intensive preparation for interaction with the media, problem solving techniques with those having divergent views; all of which I still rely on today. There are many programs out there which offer leadership training, but the YF&R program is quite comprehensive and offers a realistic experience applicable in much of life's circumstances."
Lifelong Friendships
If you look around the room at a state farm bureau event, you are sure to find friendships that were cultivated as a result of the YF&R program. You will also notice that events are a family affair, an opportunity for family members to do things together. When speaking to past Arizona Farm Bureau President, Kevin Rogers, I had a chance to learn about his family connections to Arizona Farm Bureau, and specifically YF&R.
"The YF&R program has helped shape the Rogers Family. My mom and Dad, Richard and Alice Rogers, started the program years ago. They had strong buy-in to the value of the program, helping the next generation stay involved with tailored leadership programs and social events to connect the members. When I began my farming activities, I was encouraged (by my parents) to spend time in the program, and with that kind of home support, it helped instill in me the value of YF&R and the Farm Bureau."
Grow the Business, Create Relationships with Consumers, and Construct Policy
The agriculture industry can be challenging; one must always be learning, experimenting, and at times taking risks. YF&R allows members to gain insight on how to successfully grow their business, create relationships with consumers, and construct policy that positively affects their livelihood.
When Kirk Dunn, Yuma County YF&R Chair, was asked why he is involved in the program he gladly responded, "Not only does YF&R allow my wife and I to be a part of the farm bureau family, it also gives us the opportunity to learn more about the industry that we love and how to advocate to folks who don't have a connection to the food they consume every day."
Provides Opportunities
YF&R provides opportunities to members that they might not otherwise have. With conferences located throughout the nation, members can attend, network, learn, grow, and experience what agriculture is like in a different part of the country. One value of the program is it is member-driven, providing opportunities that include everyone's interests. Do you like policy? We will get you involved! Would you like to compete for the chance to win a new truck or tractor? We will help you practice! Interested in tours of agriculture operations and socializing with fellow Arizona YF&R members? We have upcoming events planned!
I enjoyed speaking to YF&R members, both past and present, to hear what they personally valued from the program.

Anneke Moss, Maricopa County YF&R chair, shared with me her thoughts, "I am proud to be a member of Farm Bureau, and particularly the YF&R program because I believe in the importance of Agriculture having a voice. Farm Bureau reflects the kind of self-government that the founders of America envisioned and established. The mission of the Farm Bureau is to protect and preserve the freedom of American farmers to continue to produce the safest, most wholesome food in the world. The YF&R program builds the next generation of leaders who will carry on the mission of Farm Bureau."

These are just some examples of the program's values and impacts. If you are interested in learning more or getting involved with YF&R please reach out to us at azfbyfr@gmail.com. Plus, like us on Facebook @Arizona YF&R, and follow us on Instagram @azfbyfr.
Join Our Family