This Arizona Agriculture GenXer is in an Empire State of Mind
By Terisha Driggs, American Farm Bureau PAL member, Maricopa County Young Farmer & Rancher Chair and legal analyst: New York City seems like the antithesis of agriculture; a concrete jungle. But that is exactly where I found myself on June 7th as I began my first training module for Partners in Agricultural Leadership (PAL). PAL is an American Farm Bureau Federation program that develops leadership and advocacy skills for those in the agriculture industry. I have the honor of representing Arizona – and Arizona agriculture -- in the current Class 8. This is the first part in a five-part series that will track my journey through the training modules and allow me to share with you some of the amazing things that I am learning.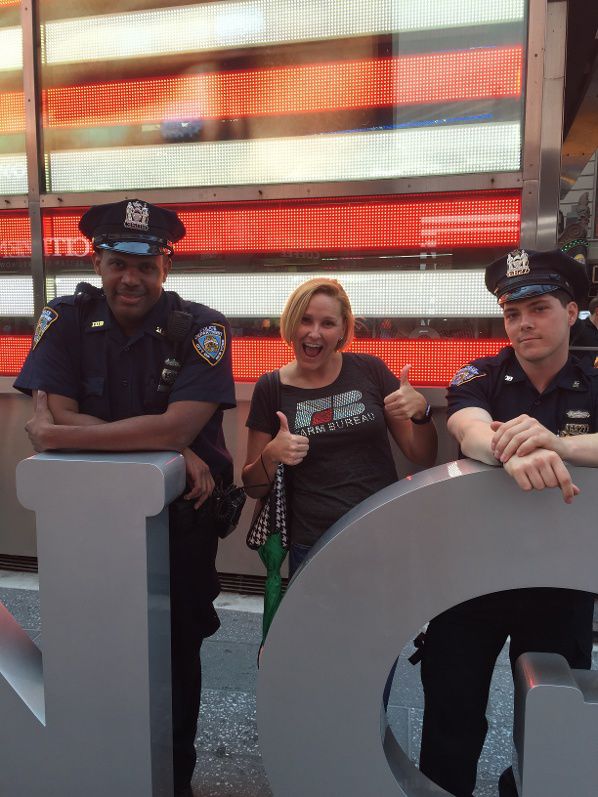 Arizona agriculture GenXer, Terish Driggs, learned a lot while in New York City including how supportive the men and women in blue are. Her first lesson learned while with her PAL class, keep your story simple.
First, a word on New York City. It was a bit perplexing to see that the first training module was going to be held in New York City. It may be called "The Big Apple" but that phrase did not originate because of their apple production (By the way, New York State currently ranks second nation-wide in apple production[i]). Union Square has a very impressive farmers market that showcases locally grown products; apples, cherries, wheat. There was a stand that had honey harvested from rooftops in the various boroughs! The most impressive display of agriculture in the City were the rooftop farms. These farms are limited in what they grow, but make a huge contribution in the community. The farmer told us that she is happy to be able to grow produce but realizes the importance of large-scale farms and ranches that have the capacity to feed the world. Standing on the rooftop, while staring at the rooftop chickens, she told us how inner city schools bring their students to her farm to learn about agriculture. When they first arrive, they have no understanding of what agriculture has to do with them. Luckily, there are inner city farmers that can share the importance of agriculture with the next generation.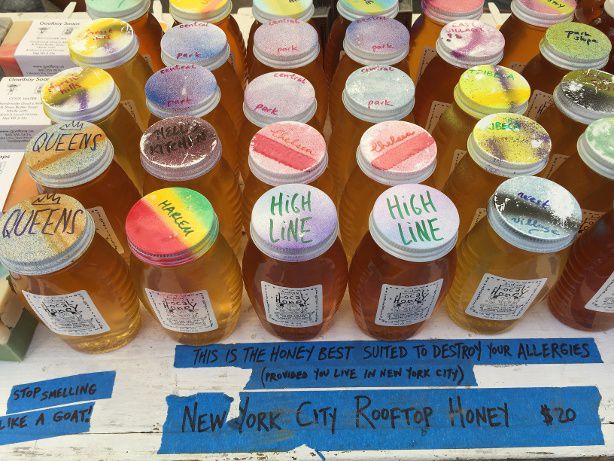 Honey harvested from rooftops in the various boroughs promises to cure your allergies. So, is there one for smog or traffic congestion?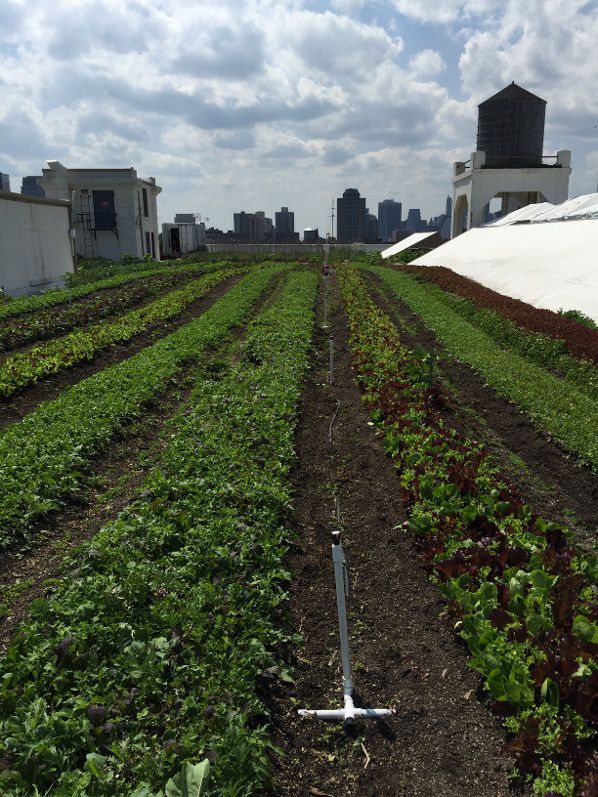 Though limited in what they grow, rooftop farms make a huge contribution in the community.
Module #1: Storytelling (Helping us Tell Arizona Agriculture's story)
In many ways the agriculture industry is under constant attack. Most consumers are so far removed from where their food and fiber comes from that they think eggs come from the grocery store instead of a chicken's butt! Consumers, and sometimes even farmers and ranchers, aren't familiar with all of the work that goes into growing and harvesting a product. Until 2008 I had little appreciation of how much effort went into the coffee that helps sustain me throughout the day. Coffee is just my "go-go juice" that I pour milk into and pretend that it's a reasonable breakfast. Then, I witnessed women in Costa Rica harvesting the cherries by hand and selecting only the ones that were ripe, being paid by the pound and working in the heat. This is a common occurrence in the industry; people working hard to bring food to the consumer's table. This is why we, as farmers and ranchers, need to share our personal story of agriculture.
A good story is captivating, it breathes life into words and keeps the audience engaged and wanting to know the ending. A good story has three main attributes; it is concrete, simple, and unexpected. Think about a childhood story that you may have read or heard growing up. Let's take The Three Little Pigs for example. The moral of the story is that hard work pays off. A concrete story builds parameters for the lesson that it is sharing. Chose the lesson (e.g. farmers and ranchers work hard to grow your food) and then build the parameters of the story to best reflect that lesson.
Make it simple. Sometimes we will have to engage in complex subject matters, but to the extent possible try to compare your story or lesson to something that the audience already knows. We are all very well versed on our own industry, but that knowledge can be a curse. When you understand an issue but others do not, it can be hard to understand why the audience doesn't get your message. Imagine a lawyer telling you that someone had misappropriated their personal property with the requisite intent to permanently deprive them of that property. Say what?! Make it simple… someone robbed me. It may not seem like it, but we in the agriculture industry have our own jargon and we need to be cognizant that our consumers do not know these terms. For example:
| | | |
| --- | --- | --- |
| What we say | What they think | What we mean |
| Producers | Jay-Z, Stephen Spielberg | Farmers, ranchers, growers |
| Operation | Corporate farms | Farm or ranch |
| CAFO | Feedyard stuffed with cows | Livestock farm/ranch or rules |
| Anhydrous ammonia | Poison | Fertilizer |
| Commodities | Stock market | Crops, food, animals |
| Stubble | Beard | Residue/remnants from the last crop |
Give the audience something unexpected. Whether it is something visual, words, or a presentation… make it unique. When addressing an audience the element of the unexpected leave an impression that they are far more likely to remember. Choose words or images that you can focus your story around to bring it to life.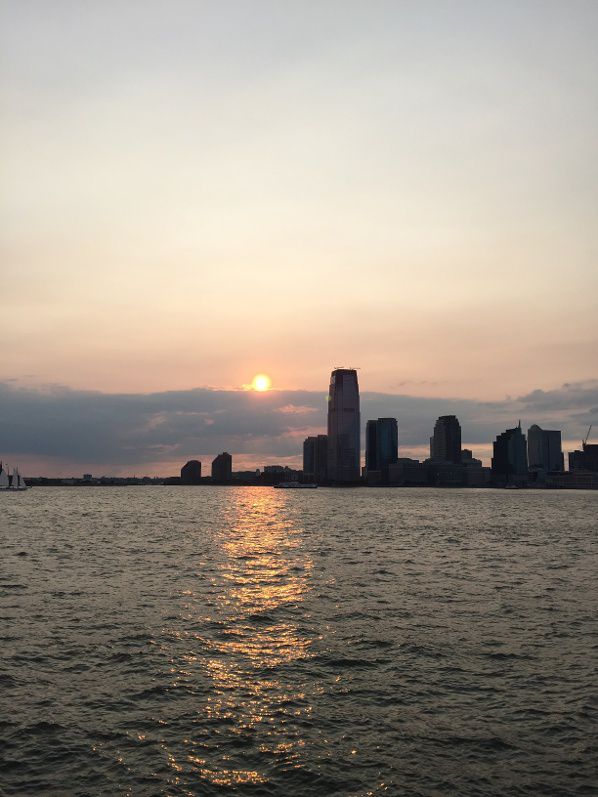 Driggs came away with new insights on storytelling and a great appreciation for New York's urban farmers.
So, where do you begin? Start by asking yourself these four questions:
What is the issue of concern?
Why is it a big deal/why should the audience care?
What do you want done about it?
Why is your position the correct one?
It has fallen to the agriculture industry to defend ourselves and help create a dialogue with consumers so that we become a source of reliable information instead of mistrusted entrepreneurs. Get out there and tell your story!
[i] http://www.nyapplecountry.com/about/facts#new-york's-national-rank-in-apple-production, last visited July 8, 2015.