USDA Wants Your Input on Prevented Planting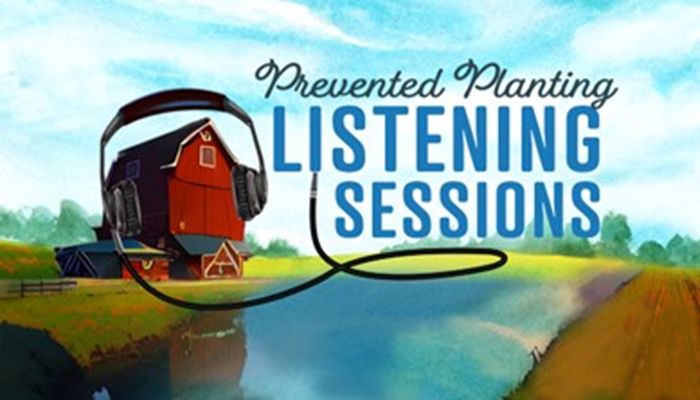 USDA's Federal Crop Insurance Corporation (FCIC) is hosting a series of listening sessions to hear from stakeholders on ways to improve prevented planting coverage while maintaining the program's integrity. Prevented planting coverage provides financial assistance when a producer is unable to plant an insured crop due to an insured cause of loss. This coverage assists with normal costs associated with production and is calculated over a percentage of the producer's insurance guarantee.
The agency welcomes all comments and concerns from stakeholders, as well as input on the specific prevented planting topics listed below: 
Harvest Price Option – Feedback on whether to allow the prevented planting payment calculations to be based on the higher of projected price or harvest price under the revenue protection plan of insurance.
"1 in 4" Rule – Input on the challenges or experiences since the rule (to be eligible for a prevented planting coverage acreage must have been planted to a crop, insured, and harvested in at least 1 out of the previous 4 crop years) was implemented nationwide.
10 percent additional coverage option – Input on if RMA should reinstate the option to buy-up prevented planting coverage by 10 percent.
Contract price – Whether prevented planting costs are higher for contracted crops and how prevented planting payments should be calculated for contract crops.
General – Willingness to pay additional premium for expanded prevented planting benefits, recommendations on other prevented planting limitations, etc.  
Interested in making comments?
Those who wish to submit comments may do so by submitting written comments by September 1, 2023, attend a virtual listening session, and/or attend one of the in-person listening sessions. Written comments may be submitted online through regulations.gov. In your comments, provide input about the prevented planting coverage, changes, and anything else that may be helpful for FCIC to be aware of or consider.
Virtual Listening Session: 
| | |
| --- | --- |
| Thursday, June 8, 2023 | Meeting URL: Click here to join the meeting |
| 1:00 PM - 3:00 PM | Meeting ID: 217 891 067 621 |
| | Passcode: 43YLNt |
| | For audio only (call in): 314-530-5560 |
| | Passcode: 746 772 69# |
In-Person Listening Session: 
| | |
| --- | --- |
| Thursday, August 22, 2023 | Maricopa Agricultural Center |
| 9:00 AM - 11:00 AM | 37860 W. Smith-Enke Rd. |
| | Maricopa, AZ 85138 |
Additional details on the listening sessions are available on the RMA website.