Water Planning is Messy, as it Should Be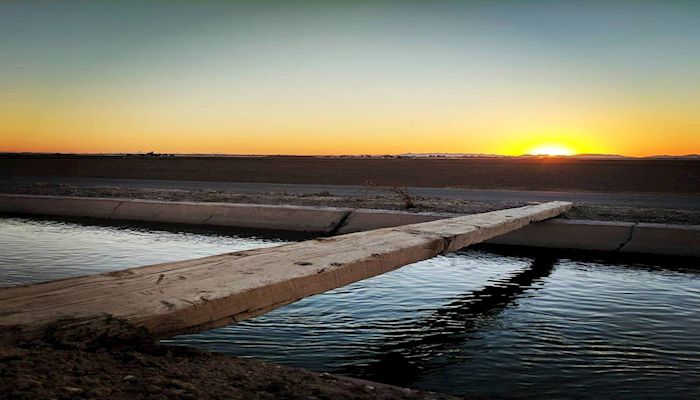 This last Saturday morning, Arizona Farm Bureau President Stefanie Smallhouse was on KTAR's Rosie on the House. Up early, Smallhouse and Director of the Kyl Center for Water Policy at ASU Sarah Porter spoke about Arizona's water and our nearly 19-year drought. The insights both women brought to the educational hour was enlightening.
It makes me recall something Smallhouse said not too long ago about modern agriculture's efficient use of water. "For thousands of year,s agriculture has moved this state forward and never more efficiently than today. Arizona's water-saving accomplishments have been aided by the adoption of technology through irrigation efficiencies, rangeland management and utilizing agriculture as a partner in protecting water resources. We are not only an active participant in Arizona's water use but a $23.3 billion primary industry. The byproduct of our water use is food! Our climate enables us to produce year-round and we should embrace Arizona's agriculture diversity as a "Nutrition State," producing everything from beef, citrus, tree nuts and olive oil to wheat, lamb, wine grapes, eggs, dates and leafy greens."
In the meantime, if you want to listen to Smallhouse and Porter's conversation, the podcast links are below.
The First Segment (13 minutes)
The Second Segment (6:29 minutes)
The Third Segment (13 minutes)
The Fourth Segment (6:29 minutes)
Another insightful point from Smallhouse: "The Arizona Farm Bureau has been around for nearly 100 years and we have been present for all of Arizona's water woes and accomplishments during that time; representing farmers and ranchers in every county for every commodity. We understand the complexity of water, the diversity of its use, its economic importance, and more importantly the passion of the subject. Arizona's farmers and ranchers have always been part of the solution to our water challenges and we can continue to be, without forgoing the economic benefits of a vibrant and healthy agricultural industry. We are rooted in the land and we think generationally. We look forward to the continued discussion, by necessity, be a lengthy and messy process, but one which we hope will be genuinely effective."
Join Our Family