Why Agricultural Cross Border Trade Matters to Mexico, Arizona and Canada
By Gonzalo Avila, CEO of Malena Produce and Fresh Produce Association of Americas chair: Now is an especially important time to be talking about the importance of trade for our country. With talk about the North American Free Trade Agreement and its future, it's important to ensure that people understand how integrated our economies are, how important trade is for all three NAFTA countries [Canada, United States and Mexico], and how fair trade benefits all of us.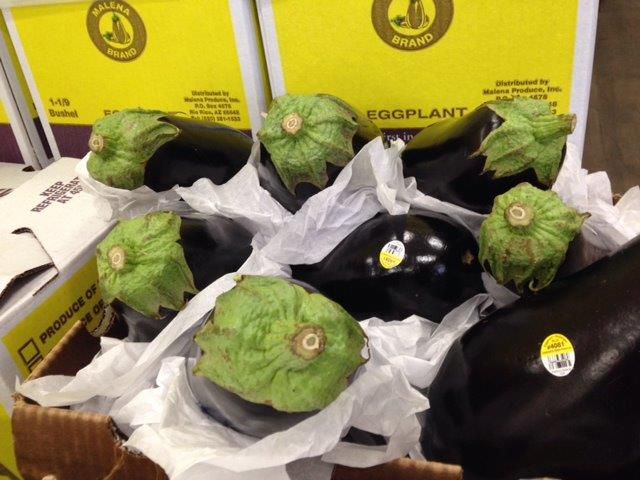 In fact, right now one of the most important ports of entry for the trade of fresh fruits and vegetables between the U.S. and Mexico is busy processing hundreds of trucks an hour, and U.S. companies are seeing huge positive benefits. This is true whether they are importers of Mexican produce or U.S. growers exporting produce south. In fact, these benefits go beyond just the importers and exporters of fresh produce. This two-way trade between the U.S. and Mexico benefits U.S. box companies, seed companies, farm equipment manufacturers, pallet companies, transportation companies, banks, retailers, food service distributors, and many more.
Nogales Produce Industry
Due to complementary climates in Mexico, diverse growing regions, and advancing technologies, consumers in North America have year-round, consistent supplies of healthy fresh fruits and vegetables at affordable prices. It is incredible to think how far we have come in the last 20 or 30 years. Imagine not having access for months out of the year to the very foods that could improve your health.
The fresh produce import industry in Arizona's Santa Cruz County accounts for 35% of direct and secondary economic impact, 25% of the wages, 22% of jobs, and over $40 million in state and local taxes.
Last year, we imported 6.3 billion pounds of fresh produce from Mexico through the Mariposa Port of Entry in Nogales, which represents a 6 percent volume growth from the previous season. This is valued at $3.3 billion, a 15 percent growth in trade value from the previous season.
During the peak of the season, approximately 1,500 to 1,700 trucks a day cross through the Mariposa Port. Approximately 500 of those trucks are maquila goods. The remainder are trucks carrying fresh produce.
The top 10 imports in volume for the 2015-2016 season in order of volume were: tomatoes, watermelons, cucumbers, squash, bell peppers, grapes, chili peppers, mangos, melons and eggplants. These represent approximately 88% of the total products imported from Mexico. However, the USDA recognizes 59 different produce items that cross through the Mariposa Port of Entry.
Nogales continues to evolve and the import season is expanding to keep up with demand and changes in buying habits. Growers are always investing in new technology, developing new seed varieties, and expanding into new micro-climates. Traditionally, volumes through Nogales peaked from January through April.
Now, the peak of the season has shifted, especially with new fields from Northern Sinaloa and Sonora. This means that Nogales has a new peak season, effectively from December until the end of June. Coupled with increased volumes, the shifting marketing window is just one more reason that Nogales is the best choice for loading items from Mexico.
The consolidation of so many produce companies in a tight geographic area, the experience of the produce distributors in supplying high-quality produce items, and the variety of commodities crossing the border also make Nogales exceedingly attractive for buyers. Buyers also see that Nogales is very efficient in terms of logistics. A truck could load four different commodities from four different suppliers in an afternoon before heading out to buyers across the U.S. and Canada. You don't see such important efficiencies and concentrations of produce companies at any other port of entry along the U.S., Mexico border.
NAFTA
Since the passage of NAFTA, we have seen significant changes and advancements across North America. Trilateral trade combining all sectors has grown over 370 percent between 1994 and 2016. Today 14 million jobs depend on trade with Canada and Mexico. Canada, the United States, and Mexico form a strong economic block for the rest of the world.
A report from the Wilson Center focusing on Mexico and the United States shows that the two countries no longer sell finished good to each other. Our countries actually build things together using a regional system of manufacturing that crisscrosses the border. The report states that in 2014, the most recent year the data is available, Mexican industries consumed $136 billion in U.S. intermediate goods, and U.S. industries consumed $132 billion worth of Mexican goods.
For every dollar of Mexican exports to the U.S., 40 cents goes right back to the U.S. economy. Because of the deep economic integration, for every dollar of Mexican goods exported to the entire world, 37 cents goes back to the U.S. economy. If you look at China, only 4 cents for every dollar of Chinese goods exported to the U.S. comes back to the U.S. economy.
This strong economic integration is evident in the Agriculture sector as well. Mexico is the No. 3 market for U.S. agriculture exports, and Mexico is the No. 2 supplier of agriculture items to the U.S. Mexico is the preferred option when looking for additional supplier of fresh produce, providing nearly 70% of vegetable imports and 40% of fruit imports, according to the USDA.
Many American fruit and vegetable farmers are deeply integrated into a North American supply chain, including Mexico and Canada. American fruit and vegetable distributors enjoy year-round contracts with US supermarkets because they can contract with Mexico and Canada for consistent supplies during the domestic off-season. The diverse growing regions in Mexico complement US farmers' summertime harvests. Meanwhile, US farmers have huge export markets to Mexico, which is especially important for items like apples, pears, grapes, corn, and more.
BAT Tax
As the new Administration in Washington, DC decides on major policy initiatives, there has been some exploratory discussions about a potential Border Adjustment Tax as part of tax reform.
American consumers cannot afford a "Food Tax," and U.S. farmers cannot afford a trade war.
Currently consumers in the U.S. enjoy the lowest food cost in the world, with just 6.4% of our income going toward food. Because fresh produce sells on small margins, imposing even small tariffs or taxes would limit imports and raise prices for American consumers. Without Mexico as a supply option, Americans would face rising costs to feed their families.
NAFTA keeps food affordable for Americans, with Mexico growing healthful fruits and vegetables when they are not otherwise available in sufficient quantities. Due to climate, the United States is limited in its ability to grow most fresh produce year-round. With the diverse growing regions of the United States, Mexico and Canada, Americans are able to consume a broad array of healthy fruits and vegetables year-round at affordable prices.
Eating quality fresh produce is taken for granted, yet it once was considered a luxury. NAFTA has turned what used to be a luxury – tomatoes, eggplant, and bell peppers in the winter - and made it part of everyday life. Mexico is the most reliable growing source for consumer-preferred varieties such as specialty tomatoes, innovative pepper, cucumber and melon varieties and more.
As we know from so many of the nutrition initiatives through the USDA, the Centers for Disease Control and Prevention (CDC), healthcare professionals, dieticians, and more, eating a diet rich in a variety of fresh fruits and vegetables is important for good health. Having year-round access to nutrition fruits and vegetables is key in maintaining the good eating habits that improve health
A Tariff or Tax on imported produce is also significantly counterproductive to the US Farm Sector, which would be imperiled in a trade conflict. As I mentioned before, many U.S. farmers rely on Mexico and other export markets for their economic viability. If the U.S. were to place a tax or tariff on imported goods, we would most certainly see U.S. trading partners retaliate with their own tariffs. Retaliatory tariffs would negatively impact U.S. farms that rely on those export markets.
Opportunities
As we look to the future of NAFTA and the relationship between the three NAFTA countries, there are ways to improve. I believe it is important that the U.S. Mexico, and Canada continue working together on items of mutual interest such as food safety, Custom and border facilitation, supply chain security, pest exclusion, and more. The High Level Economic Dialogue and Consultative Committee on Agriculture needs to continue. This makes our countries more efficient and results in economic growth.
We continue to be worried about the delays in hiring CBP officers and Ag Specialists to protect the nation's ports of entry. We must find ways to streamline the hiring process within DHS, eliminating the unnecessary backlog and delays. We need to facilitate the hiring of Military service members, law enforcement, and other highly qualified individuals.
I believe it is also important to address the measurable improvements for trade facilitation, such as increased border staffing and the use of technology, increased spending on infrastructure, and other initiatives that will provide a measurable return on investment for both security and the economy. Some examples of what we are working on include:
Unified Cargo Inspection Program, which saves time and money for importers while enhancing security at the border and strengthening U.S./Mexico cooperation.
Mariposa Cold Storage Project will bring in more investment to the state: avocados, berries, seafood, medical devices.
With the least burden on local communities, maximize federal and state funding mechanisms to accelerate full buildout of SR 189 flyover and Ruby Road/Rio Rico Drive exits.
Continue to push I-11 as a Calgary to Mexico City route. I-11 would speed shipment to/from West Coast markets by up to one day.
Food safety and training for the FDA's new food safety regulations.
My hope is that we can help strengthen our companies and our trade relationships in North America.
Editor's Note: A third-generation, family-owned farming and distribution company based in Rio Rico, Arizona, Malena is a grower-shipper specializing in eggplant, chili peppers, grapes and melons. The company is the leading eggplant supplier in North America, a position it has held since the 1950s, and has recently expanded the geographic range of its production in Mexico to provide year-round supplies. This article was originally a speech given by Avila in early May at a trade meeting in Tucson, "New Challenges and Opportunities in Cross-Border Agricultural Trade."