Women are Rockin' It in Arizona Agriculture
By Julie Murphree, Arizona Farm Bureau: Results for the United States Department of Agriculture's (USDA) 2012 Census of Agriculture isn't out yet (they didn't mail out forms until late December 2012 and in 2013 the agriculture statistics are gathered with reporting taking place in 2014), but my prediction will be that we'll have an increase in women's involvement in American agriculture. We certainly have valuable contributions from our Arizona agriculture women!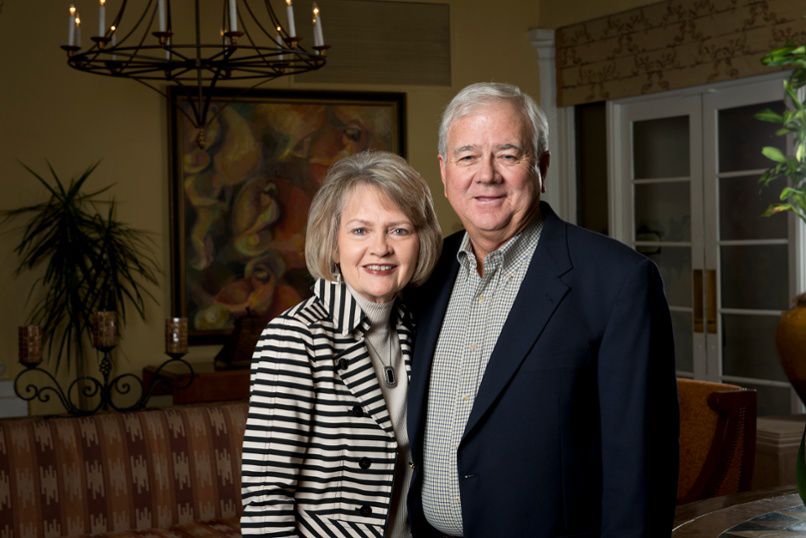 For a little background, the 2007 Census of Agriculture revealed that women had a growing presence in U.S. agriculture. The Census in 2007 tried to determine the percentage of women actually running the farm or ranch, operating more land or producing greater value of agricultural products than they'd done in the previous agriculture census that's taken every five years.
Of the 3.3 million U.S. farm operators counted in the 2007 Census, 30.2% - more than 1 million - were women with an operational role in the farm or ranch. As a result, the total number of women operators increased 19% from 2002, significantly outpacing the 7% increase in the number of farmers overall.
The number of women who are principal operators of a farm or ranch increased by almost 30%, to 306,209. So based on these USDA numbers, women are now the principal operators of 14% of the nation's 2.2 million farms. Can't wait for the newest numbers on this from the USDA's 2012 Census of Agriculture.
The USDA census also found that when compared to all farms nationwide, those with female principal operators tend to be smaller both in terms of size and sales. Interestingly, women are more likely to own all the farmland that they operate.
Partnered but Working Off the Farm
Another interesting statistic about women in agriculture that's not often discussed is the 80% of agriculture women who are partners in the farm or ranch but work off the farm.
One of Arizona agriculture's shining examples is Sherry Saylor, a farmer from Buckeye with her husband Rick. Sherry and Rick own R&S Farms, a diversified row crop farming operation. They grow cotton, wheat, alfalfa and barley.
However, Sherry's day-to-day job is currently the school guidance counselor at Buckeye Elementary School, where she has worked for 28 years and an endeavor she loves. A graduate from Westmont College with a BA in Sociology and Education, Sherry received her Master's in Counseling in 1996.
But she loves farming too. She'd be the first to tell you how blessed she feels. In a recent video she describes feeling like "a rock star" because she gets to wake up every morning to the view of a cotton, wheat or alfalfa field out her window.
Sherry's husband Rick is a 3rd-generation Arizona farmer and the one who inspired her devotion to everything agriculture. They met back east where he was teaching Sunday school to college and career-aged students on weekends while working for DuPont. Sherry was fresh out of college.
"On our first date before we even headed out Rick said, 'Let's pray,'" remembers Sherry. "At the time I thought wow this guy is really serious about his faith and what he believes. It told me he was a man of integrity. On the funny side, he was wearing a cowboy hat and boots; not a common sight back east."
Originally from South Carolina, Sherry and Rick thought they'd settle there forever. But eight months after they married, Rick's dad solicited them to come back to Arizona and farm.
"I had no clue what I was getting into," says Sherry. "Jim Klinker and Bob Wilson invited me to a Young Farmer and Rancher's meeting at Little America in Flagstaff. I've always felt like Farm Bureau saved my life on the agriculture advocacy side of things since the organization taught me so much. I knew nothing about agriculture other than I thought it would be an exciting adventure. When I came out, I was so embraced by the agriculture community I was hooked with wanting to promote agriculture. My passion became consumer education and I've been at it ever since."
Indeed her list of volunteer involvement in agriculture is extensive. A member of the Arizona Farm Bureau with Rick since 1974, Sherry formerly held the position of Women's Leadership Committee State Chair for the state Farm Bureau and was elected to the American Farm Bureau Women's Leadership Committee in 1990. She is currently the Vice-Chair of the American Farm Bureau Women's Leadership Committee. Sherry is also Chair of the Arizona Farm Bureau AgPac Committee and former member of the Buckeye Union High School FFA Advisory Committee. She was recently appointed to American Farm Bureau's Foundation for Ag.
Sherry represents an amazing group of women in agriculture. Reflecting on the small numbers of American women farmers and ranchers, she represents an uncommon group, but you'll find a common conviction among these women: "Agriculture must remain a critical component of the American landscape."