Young Farmers & Ranchers Leadership Conference Often First Taste of Farm Bureau Opportunities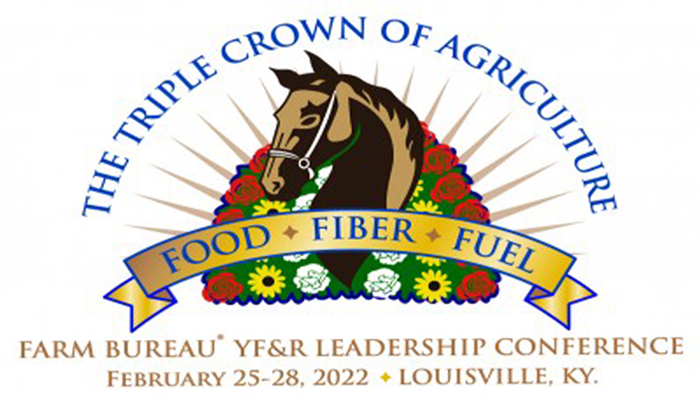 American Farm Bureau (AFBF) Young Farmers & Ranchers Leadership Conference is fast approaching. This event will occur February 25-28 at the Omni in Louisville Hotel. 
"The YF&R Leadership conference is an awesome opportunity for the younger farm bureau members to learn how to become a more active member in the Farm Bureau. At this conference, they will meet people from around the country that share the same passion for the ag industry. This is usually the first taste many of the members get of the Farm Bureau on a large scale," said Christy Davis Outreach Manager in charge of programming. 
The Triple Crown of Agriculture will be this year's theme. AFBF President Zippy Duvall will be the keynote speaker. There will be hands-on learning sessions, local tours, and the Collegiate Discussion Meet with inspiring speakers. 
"This conference is a great opportunity for young farmers and ranchers to meet and help take their leadership and advocacy to the next level," said AFBF President Zippy Duvall. "New ideas and energy are so important to the future of farming and Farm Bureau."
On Saturday, attendees will head to the Kentucky Derby Museum for an exciting evening of fun, music, and networking. 
Most of the sessions, meals, and other activities will occur at the hotel.