A Fourth of July Family Tradition Down On an Arizona Family Farm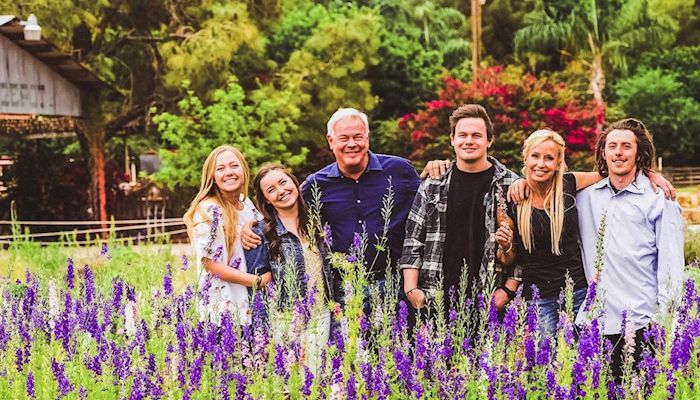 If you haven't figured out your family 4 th of July adventures and you want to stay in town, you might consider Schnepf Family Farm's HOMETOWN 4 th of July. It's become a long-standing tradition in Queen Creek, Arizona.
"The tradition of celebrating the 4 th of July on the farm has been going on for decades" says Farm owner and father, Mark Schnepf. "In the late 40's my father Ray would fly his single-engine plane over to El Paso, Texas and load it up with fireworks (if you can believe it,) return and he and his brothers would light up the sky so all the community could celebrate America."
Schnepf says that tradition continued for almost 50 years, in the 1990s the local Kiwanis' used the 4 th of July for their annual fundraiser for several years, and then Mark and Carrie took over the experience bringing fireworks to the community. In 2018 the show was cancelled due to the extensive road construction around the farm and now with Queen Creek, continuing to move forward with improvements and opening Riggs Road, the next generation is bringing the celebration back.
25-year-old Connor Schnepf, the oldest son of Mark & Carrie Schnepf, is producing the HOMETOWN 4 th of July and Mark & Carrie couldn't be more thrilled.
"We are excited to have our oldest son take over this event." Says Carrie Schnepf "It gives us a chance to relax, prepare for October and continue important traditions within the family. "Connor Schnepf and his longtime girlfriend, Bri Jarvis, are producing this event under their new company name called, Epoch Entertainment.
Connor says "We are bringing in more food options, craft vendors, contests and giveaways every hour, great music, a VIP experience and the most spectacular fireworks show in the valley produced by Fireworks Production of Arizona." "I am super excited to follow in my parents and grandfathers' footsteps."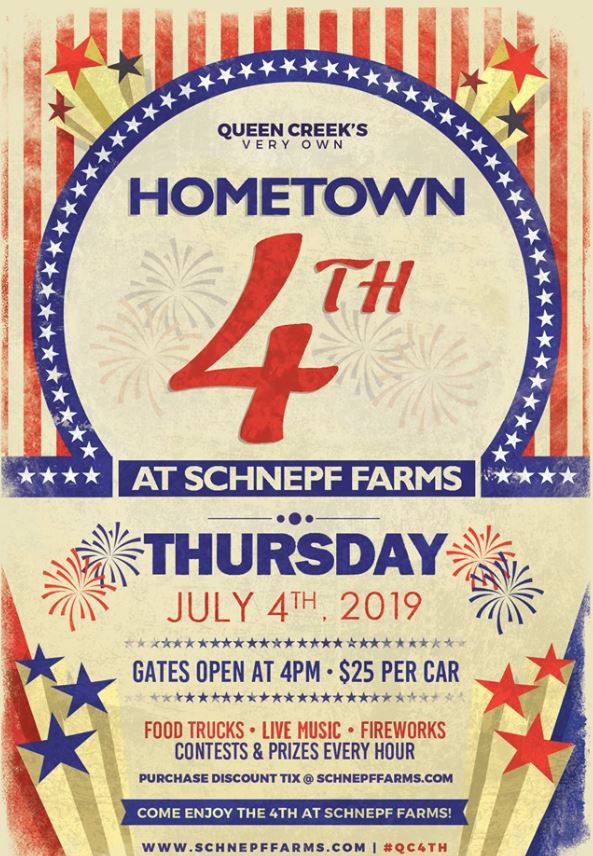 Pre-purchase your discounted General admission and VIP tickets online www.schnepffarms.com. General admission is $25 per carload. Gates open on the farm beginning at 4pm, fireworks when the sun goes down.
Arizona Farm Bureau's Fill Your Plate features farm families, like the Schnepf's, in a new searchable database called "Visit A Farm." The Schnepf family's fireworks display is just one way to come down to the farm in Arizona.
Join Our Family