Affordable Pet Medications Made Easy: Discover the Arizona Farm Bureau Rx Savings Card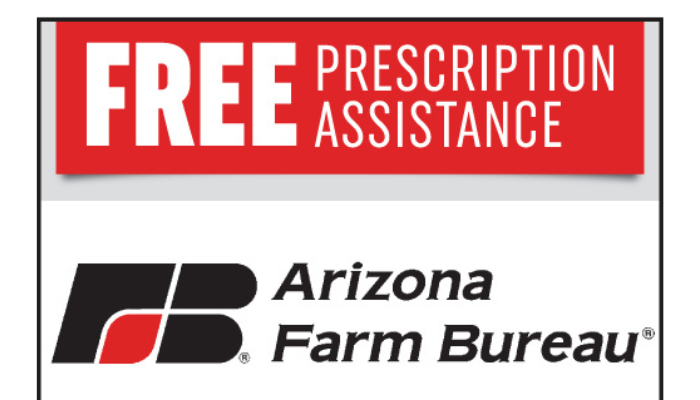 We know our animals are more than just livestock; they're our companions and partners in the farming journey. As much as we care for our crops and cattle, our beloved pets' well-being also matters. The costs of pet medications can sometimes hit us hard. Thankfully, we've got a fantastic solution: the Arizona Farm Bureau Rx Savings Card.
Save Up to 80% on Prescriptions
We're no strangers to the challenges of providing the best care for our pets. From routine check-ups to treating ongoing health issues, the costs can quickly add up. That's where the Arizona Farm Bureau Rx Savings Card comes to the rescue. The FB Rx Prescription card saves up to 80% on prescription costs. Yes, you heard that right! This means we can ensure our pets get the care they need without breaking the bank.
A Free Pharmacy Coupon Card
Who doesn't love a good deal, especially when it's free? Well, our Arizona Farm Bureau Rx Savings Card is free! No hidden fees, no catches. It's a simple and hassle-free way to access significant savings on pet medications. We're all about practical solutions; this card fits the bill perfectly.
Discounts on Brand and Generic Drugs
Our pets deserve the best, whether brand-name medications or generic alternatives. Luckily, the Arizona Farm Bureau Rx Savings Card covers both options. So, whether you pick up a well-known brand or a trusted generic, you're still saving big. It's all about giving us the freedom to choose what's best for our furry companions.
Accepted at Over 68,000 Pharmacies Nationwide
We understand that, as farmers and ranchers, we're always on the move. Our work takes us to different corners of our beautiful state. That's why it's fantastic to know that the Arizona Farm Bureau Rx Savings Card is accepted at over 68,000 pharmacies nationwide. No matter where our journey takes us, the card's got our back.
No Restrictions and HIPAA Compliant
Flexibility is our middle name, and the Arizona Farm Bureau Rx Savings Card gets it. There are no restrictions on usage – it's designed to fit into our busy lives seamlessly. Plus, it's HIPAA compliant, meaning our pet's medical info stays safe and confidential.
Fellow farmers and ranchers, the Arizona Farm Bureau Rx Savings Card is our secret weapon to providing top-notch care for our pets while keeping our finances in check. This card is a game-changer with the potential to save up to 80%, no-cost access, coverage for both brand and generic medications, and widespread acceptance. Let's ensure our pets stay healthy and happy without worrying about the cost. Curious to learn more? Head over to the Arizona Farm Bureau website and see how you can positively impact your pets' lives and your farm's bottom line.
Our Membership section is categorized by benefit type, providing a quick and easy way to browse the options and see what is available. Take advantage of all the fantastic benefits waiting for you as an Arizona Farm Bureau member!