Arizona Agriculture Concurs: 'Time for Congress to Get Things Done!'
By Julie Murphree, Arizona Farm Bureau: Farm Bureau is working hard to "Bring the Heat" during the August congressional recess, so members of Congress know they need to get things done when they return to Washington, according to American Farm Bureau Federation President Bob Stallman.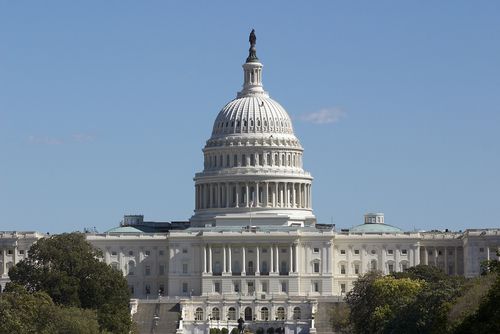 And so is Arizona Farm Bureau. Including meeting with our Congressional delegation while they're back in the home state, our leadership is encouraging Arizona's Senators and House of Representatives to get things done when they return to Congress in a few weeks.
Says Arizona Farm Bureau President Kevin Rogers, "American farmers and American consumers need the security of a farm bill. We have shaved $20 billion dollars from the proposed bill compared to the 2008 bill. It's time for Congress to act."
American Farm Bureau Federation President Bob Stallman concurs.
"The farm bill is at the very top of the list of things Congress needs to get done," Stallman said in remarks presented at IDEAg Dakotafest. "We have to keep the heat on Congress to get a five-year farm bill done this year. It's premature to even be talking about an extension" of the 2008 legislation, Stallman emphasized.
Although some in Washington have expressed skepticism regarding the speed at which lawmakers will need to act in order to complete a farm bill, Stallman was upbeat.
"There is plenty of time in this Congress to pass a five-year farm bill. We have to stay focused on getting it done," he said.
Calling a proposed one-year extension of the current farm bill "a cop-out," Stallman urged farmers and ranchers to keep sending Congress the message that agriculture needs a new, five-year farm bill—nothing less.
The number one reason a new farm bill is critical, according to Farm Bureau, is because another extension does not give farmers and ranchers the certainty they need to plan the crops they intend to grow and obtain financing ahead of time.
In addition, policy reforms—such as a larger role for crop insurance as part of the farm safety net, more equity across crops grown and increased support for fruit and vegetable growers—that have been proposed in the new legislation are not possible if the current farm bill is extended.
Further, a new farm bill would help Congress get the nation's fiscal house in order by saving about $20 billion compared to the 2008 law.
"Everyone who eats needs a farm bill. Please tell your senators and House members to get the job done," Stallman concluded.
Arizona Farm Bureau plans to continue engaging our Congressional delegation. In September, the organization will take its own delegation of farm leaders to Washington D.C. Hopefully, this fall will show some positive action on Congress' part.
Join our Family!