Arizona Agriculture's Farmers & Ranchers Are Rockstars!
By Peggy Jo Goodfellow, Arizona Farm Bureau: John F. Kennedy once said, "The American farmer is the only man in our economy who buys everything he buys at retail, sells everything he sells at wholesale, and pays the freight both ways." As appropriate as this sentiment was in 1960, it just as equally-if not more so-fits the bill today.
Most American consumers probably don't realize that farmers receive only 16 cents of the consumer food dollar, as compared to 31 cents a little over 30 years ago. Meanwhile, fewer farmers are producing more food while paying high energy prices.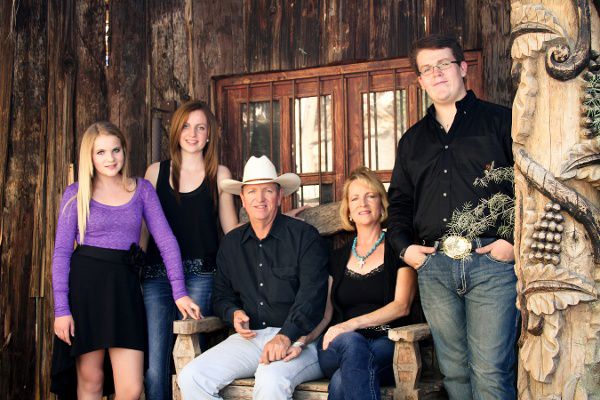 One of Arizona agriculture's farm families, the Rogers family have been farming for 4 generations.
According to the most recent Arizona Farm Bureau Federation Marketbasket survey, Arizona retail food prices at the supermarket are up in the fourth quarter of 2014. The informal survey shows the total on 16 basic grocery items was $53.02, up $2.14 cents or about 4 percent more than the third quarter of 2014.
Compared to Farm Bureau's December 2013 survey total of $51.62, the 2014 fourth quarter Marketbasket survey shows that Arizona's food prices have increased about 3 percent year-to-year.
Of the 16 items surveyed in Arizona, seven decreased, nine increased compared to the 2014 third quarter survey
In Arizona, off-the-shelf prices for boneless chicken showed the greatest decrease in price down $.67 cents to $3.38 a pound; apples down 58 cents to 95 cents a pound; milk down 40 cents to $2.38 a gallon; potatoes down 6 cents to $ 2.99 a 5-pound bag; flour and toasted oat cereal down 4 cents to $1.85 a 5-pound bag and $2.88 for the 8.9 oz box respectively; and orange juice down 1 cent to $3.02 a half gallon.
Deli ham showed the largest price increase up $1.44 cents to $5.92 a pound. The other items that increased in price were sirloin roast up 61 cents to $6.99 a pound; bacon up 58 cents to $5.07 a pound; ground beef up 43 cents to $4.16 a pound; shredded cheese up 39 cents to $4.85 a pound; eggs up 34 cents to $2.27 a dozen; vegetable oil up 8 cents to $2.24 for the 32 oz bottle; white bread up 7 cents to $1.10 a 20-oz loaf; and salad mix up 6 cents to $2.97 a pound bag.
Arizona Farm Bureau's Fillyouplate.org has a searchable Farmers' Market listing and recipes, many featuring recipes from our generational Arizona farm families. Eating at home as a family can help you manage your food budget better too.
Who's doing the farming these days? Many people think large corporations produce most of the food. In reality, individual or family farms make up 97 percent of all U.S. farms, with less than 3 percent of America's farms and ranches owned by corporations, according to the USDA. It is the individual farmer and rancher who produces enough food to feed 144 people per day. And because of modern farming techniques America's farmers and ranchers are producing more food on fewer acres with fewer inputs.
Many of these family farms may be incorporated, but they are still family farms.
The importance of improving farm practices is not lost on Arizona Farm Bureau members. "To feed the majority of Americans, crop and livestock agriculture must continually become more efficient, and in many cases, larger to spread energy and labor costs across more acres to help stabilize prices at the grocery store," said John Boelts, vegetable farmer from Yuma, Arizona. Boelts, who said the cost for just one refueling of one large tillage tractor can be more than $600, explained that labor and energy are the two largest farm operating costs that must be controlled.
Go to www.azfb.org to learn more. To obtain recipes, farmers' market and nutrition information go to www.fillyourplate.org. For information on member benefits call 480.635.3609.