Arizona Farm Bureau Establishes its 2022 Priority Issues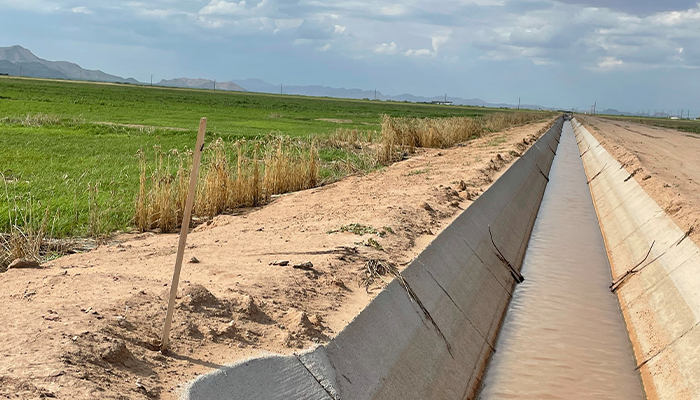 Each November, the Arizona Farm Bureau Board of Directors adopts the organization's policy priorities for the upcoming year. These priorities don't reflect all the work that our Advocacy Team will undertake, but they serve as our guiding principles as we decide where and how to prioritize our time.
This year's priorities were adopted by the Board on November 13, 2021. Over the next year, we will focus our lobbying and government relations efforts on the following priority areas:
Stopping Animal Rights Activists: 
Cage-Free Eggs: 

Prevent adoption of an administrative rule requiring that all eggs produced and sold in the state of Arizona be from cage-free production systems. Prevent any proposed initiative with similar requirements from qualifying for the 2022 ballot. 
Protecting Agriculture's Access to Water and Power:
Rural Groundwater: 

Work diligently to uphold the principles set forth in our policy as articulated by the Rural Groundwater Working Group report.

Active Management Areas: 

Unite agricultural stakeholders and represent agriculture's concerns with impending updates to the Management Plans in the Active Management Areas. Ensure legislative proposals extending the terms of the 1980 Groundwater Management Act past 2025 do not harm agricultural water users.

Colorado River: 

Continue outreach on and surface solutions for challenges faced by shortages on the Colorado River. Uphold our partnership commitment to Pinal County irrigation district's NRCS grant application. Oppose efforts to transfer on-river agricultural entitlements of the Colorado River to off-river municipalities. 

Adjudications: 

Fight for agricultural water users to maintain their historic water rights in the face of ongoing surface water adjudication. Continue participation in the Upper Gila River Alliance. Continue pushing forward solutions for the issues of forfeiture and sub-flow. 

WOTUS: 

Ensure agriculture's perspective is heard and heeded in the next round of WOTUS rule promulgation.   

Arizona's Water Future: 

Actively participate in the Governor's Water Augmentation, Innovation, and Conservation Council. Support efforts to fund and encourage water augmentation in Arizona. 

Hydropower: 

Monitor and participate in consultations regarding the generation of hydropower in times of drought to ensure that agriculture's access to affordable power is protected. 
Taxes: 
County Assessors: 

Work to protect agricultural land from being over-taxed by uninformed or overzealous County Assessors. 

Livestock Feed Tax: 

We will find opportunities to work with cities and towns that have adopted a sales tax on livestock feed to conform to the state code, which exempts feed from sales tax. 
Arizona Department of Agriculture:
Resources: 

Work with the Department of Agriculture to implement needed improvements to the Livestock Inspection Program, salary increases for key staff, and upgrades to outdated equipment. Find opportunities to expand livestock producer access to locally based State and USDA inspected processing facilities, including through the Cooperative Interstate Shipping Agreement. 
State and Federal Lands: 
Fire Response: 

Work with state and federal agencies to optimize wildfire response and recovery programs, minimizing the financial and physical burdens of fires on ranches. Continue to provide information and support to help members access state funds for wildfire recovery. 

Archeological Clearances: 

Continue our partnership with fellow agricultural stakeholder groups, NRCS, the Arizona State Land Department, the State Historic Preservation Office, and the Arizona State Museum to clear the backlog of archeological clearances for conservation projects. 

Recreational Damage:

 Escalate our work with the Arizona Game and Fish Department, the US Forest Service, the State Land Department, and other land management agencies to promote good neighbor etiquette, prevent damage to public lands, and improve the public's relationship with public lands ranchers. 

Wolf Depredation Compensation: 

Implement meaningful changes to programs available to compensate for predator damage in the 2023 Farm Bill.  
Ag Labor:
Visa Reform and H-2A: 

Work with our Congressional delegation to amend current efforts to reform agricultural labor visas. Oppose legislation that does not provide for a reasonable, competitive wage, exposes farm employers to the extensive additional legal liability, fails to include year-round visas, or unfairly imposes E-Verify. 
Industry Fairness:
Cattle Markets: 

Fight for better transparency in cattle markets. Work with sister organizations to find policy or regulatory fixes that ensure producers receive a fair price for their cattle. 

Frivolous Lawsuits: 

Provide resources and policy support so our members can protect their operations from unnecessary and frivolous lawsuits.

Produce Safety: 

Work with Congress to ensure that regulatory agencies like the FDA do not overstep the bounds of their authority during an outbreak investigation. Demand accountability when FDA prematurely releases damaging information about a grower or producer without adequate verification. Ensure produce growers continue to have access to insurance coverage, and we will seek out ways to ensure continued coverage for these producers.  

Alternative Protein: 

Push for clear and accurate labeling of alt-meat products and place an increased focus on the benefits of traditional animal protein.
For more information and to view the updated 2022 AZFB Policy Book, go to www.azfb.org.