Arizona Farm Bureau Transportation Handbook: Covered Farm Vehicles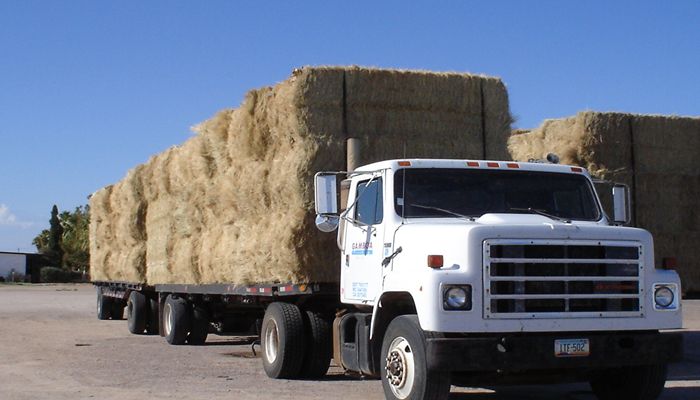 With the recent publication of the revised Arizona Farm Bureau Agriculture Transportation Handbook, there were several notable updates. This is the first article in a series that elaborates on some of the more prominent updates or sections of the Handbook. In this article, we review covered farm vehicles (CFVs), a federal definition that is new to the Handbook, but one that has been in place since 2014. The CFV definition is notable due to the exemptions it provides from several Federal Motor Carrier Safety Administration (FMCSA) regulations.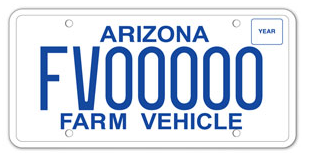 To begin, a CFV is defined as a straight truck or articulated vehicle that:
Is registered in a State with a license plate or other designation issued by the State of registration that allows law enforcement officials to identify it as a farm vehicle. (In Arizona a farm license plate on a vehicle identifies it as a CFV.);
Is operated by the owner or operator of a farm or ranch, or an employee or family member of an owner or operator of a farm or ranch;
Used to transport agricultural commodities, livestock, machinery or supplies to or from a farm or ranch; and
Not used in a for-hire motor carrier operation
Thus, if your farm vehicle has a farm plate, the driver is exempt from the following Federal Motor Carrier Safety Administration regulations: Commercial Driver's License (CDL) standards (49 CFR Part 383), physical qualifications and examinations (requirement to have a valid certificate of physical qualification) (49 CFR Part 391 Subpart E), controlled substances and alcohol use and testing (49 CFR Part 382), hours of service (49 CFR Part 395), and some inspection, repair and maintenance requirements under 49 CFR Part 396. Depending on the gross vehicle weight (GVW) or gross vehicle weight rating (GVWR), whichever is greater, these exemptions apply either anywhere in the United States or statewide. If the GVW or GVWR of the CFV is 26,001 pounds or less the exemptions apply anywhere in the U.S. If the CVF's weight is greater than 26,001 pounds the exemptions apply anywhere in Arizona or across State lines within 150 air miles of the farm or ranch. Note, the CFV exemptions do not apply to CFVs transporting hazardous materials that require placarding.
It is important to note, that Arizona state law provides a limited exemption for CDL's separate and apart from CFVs. If a farm or ranch vehicle does not have a farm license plate but qualifies as a farm vehicle under state law (driven by farm/ranch owner, family or employee; transporting agricultural products; not used in for-hire operations), a CDL is not required when the vehicle is operated within 150 miles of the farm or ranch.
For more information regarding CFVs and other transportation topics, Arizona Farm Bureau members can obtain a free copy of the handbook by contacting transportation@azfb.org and including their full name, mailing address and the number of copies requested. Members can also log in at www.azfb.org to access electronic versions of the handbook.