Arizona Farmer Wins Runner-Up in National Discussion Meet Competition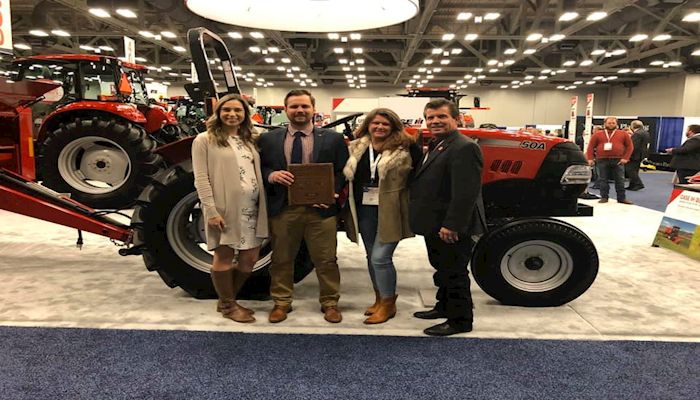 Young farmers and ranchers from around the country gathered in Austin this week to compete for awards by demonstrating knowledge of and achievement in agriculture, as well as a commitment to promoting the agriculture industry. It's what makes American Farm Bureau Federation's (AFBF) Annual Conventions buzz with excitement! Arizona's own Kirk Dunn, a farmer from Yuma, won runner-up in the Discussion Meet in Austin at AFBF's 101 st Annual Convention.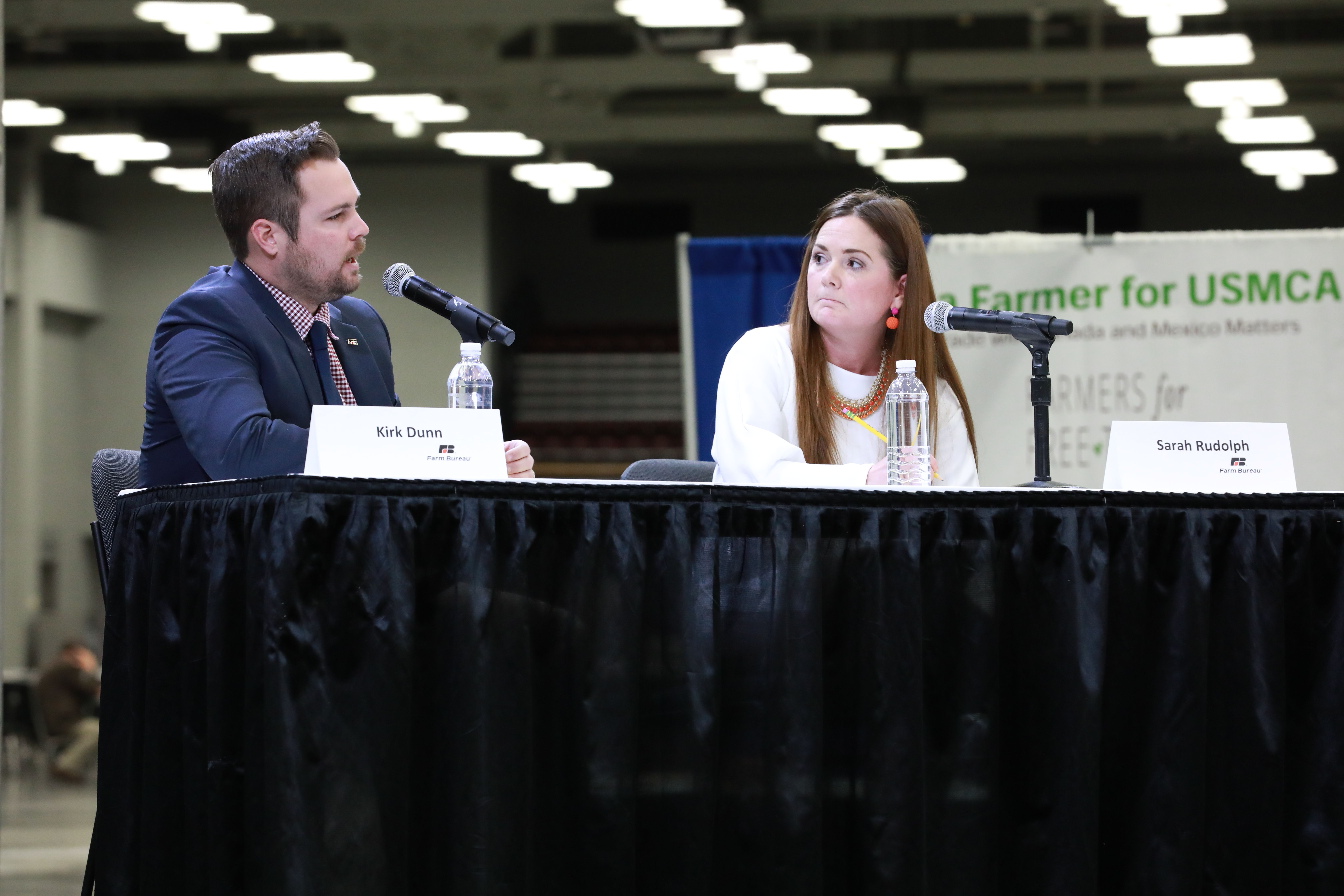 Kirk Dunn is seen here competing in the Final Four of the American Farm Bureau Discussion Meet Competition.
Competing with 37 other young farmers and ranchers around the country, Kirk Dunn first made it to the Sweet 16 and finally, the Final Four. As runner-up, Dunn receives a Case IH Farmall 50A tractor, courtesy of Case IH.
"I'm excited and humbled every time I am able to represent Arizona Farm Bureau," said Dunn. "It's a small way that I can give back to the organization that represents my family and my industry daily."
After his win, he also added in a Facebook post, "Thank you to everyone who helped me bring home second place for Arizona Farm Bureau YF&R, especially Christy Davis, John Boelts, and my dad Tim Dunn, and thanks to everyone who came to support me, especially my wife, Sierra Dunn, and Eileen Porter Dunn. Also a big shout out to CASE IH for sponsoring the discussion meet."
As Dunn stood in front of his new tractor he said, "Anyone needs a ride home from Austin?"
Sarah Rudolph of Virginia won the Discussion Meet. She is the winner of a new Ford truck, courtesy of Ford. She will also receive paid registration to the AFBF Young Farmers & Ranchers Leadership Conference in Louisville, Kentucky, March 13-16.
Amie Osborn of Indiana is the third-place finalist, receiving a Case IH 40" Combination Roll Cabinet and Top Chest and a $500 Case IH parts card, courtesy of Case IH. In addition, she will take home $2,200 worth of Stanley Black & Decker merchandise, courtesy of Stanley Black & Decker. Fourth-place finalist Jacquelyne Leffler of Kansas receives a Case IH 40" Combination Roll Cabinet and Top Chest and a $500 Case IH parts card, courtesy of Case IH.
Arizona Farm Bureau congratulates all competitors of the Discussion Meet. A robust competition makes the experience that much more rewarding for all involved.
The Discussion Meet simulates a committee meeting in which active discussion and participation are expected. Participants are evaluated on their ability to exchange ideas and information on a predetermined topic.
Young farmers and ranchers also compete in the Achievement Award and Excellence in Agriculture competitions during AFBF's Annual Convention.
Join Our Family