Arizona Farming: New Taxes May Hit Farmers and Ranchers Hardest
By Congressman Paul Gosar, D.D.S. (R-AZ)
The Obama administration's tax policies have been an attack on farm and ranch families. The tax and spenders fail to understand that taxes punish the very things we want more of: productive work, risk-taking and success. In essence, this administration wants to see less productive work, fewer goods and services provided, fewer jobs created, and ultimately less success in our country.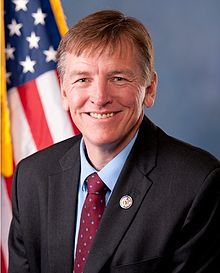 Beginning this year, Obamacare or what I sometimes refer to as the Un-affordable Care Act, will impose enormous new taxes on earned income, investment income, and business owners.
When a farm or ranch is sold, a new Medicare Contribution Tax may be imposed on investment income such as capital gains. This will undoubtedly burden farmers and ranchers more than many other taxpayers because farming and ranching is a capital-intensive business. It amounts to a retirement tax on agricultural producers who invest in their businesses rather than traditional retirement vehicles like a 401k.
Current farmers may be reluctant to sell their land with an additional capital gains tax. This would make it increasingly difficult for beginning farmers to acquire land needed to get started in business.
Obamacare may also apply an extra tax on income for individuals labeled "high-net worth." Punishing honest hardworking people for their success isn't a policy; it is among the worst forms of class envy.
Beginning in 2014, Obamacare even imposes a health insurance tax or HIT on most of the country's 5.8 million small businesses and 15 million self-employed individuals. Not surprisingly, this tax mostly bypasses unions, big businesses and governments. Over the first decade, the HIT imposes an estimated $87.4 billion tax. This will drastically reduce employment and wages in the small-business sector.
Who in their right mind would support policies that stunt job creation and economic growth? Not I. But apparently President Obama and his Obamacare advocates do.
Under President Obama, a tax on income is the price individuals pay for working. A tax on profits happens to be the price people pay for success. And, a tax on capital gains is the price people pay for taking risks that fortunately work out. Enough is enough with all the taxes. Politicians have tried tax hikes before and the record is clear: high taxes are a drain on the economy, but most importantly the American taxpayer.
I support the repeal of the Medicare Contribution Tax, the Medicare tax on "high-net worth" individuals, and the Health Insurance Tax (HIT). I will continue to address the concerns of hardworking Americans, as well as the Arizona farm and ranch families who bear the brunt of these unfair and burdensome taxes. Our fight is far from over.