Arizona Food Prices are Down 3% in the Fourth Quarter of 2016; 8% cheaper from one year ago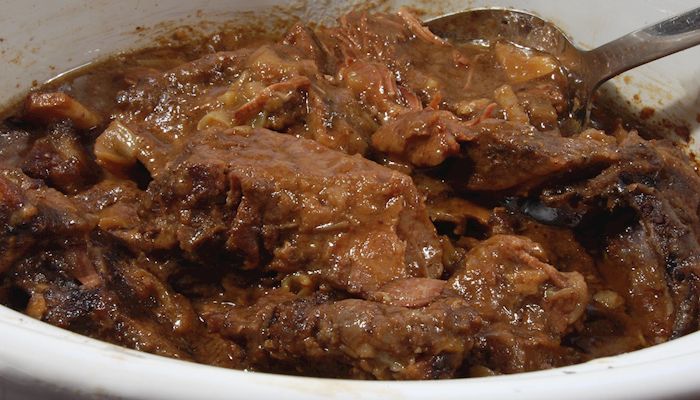 Arizona, January 13, 2017 – Arizona retail food prices at the supermarket were down in the fourth quarter of 2016, according to the latest Arizona Farm Bureau Federation Marketbasket Survey. The informal survey shows the total cost of 16 basic grocery items was $47.07, down $1.65 or about 3 percent less than the third quarter of 2016.
Compared to Arizona's December 2015 fourth quarter survey total of $51.15, the 2016 fourth quarter Marketbasket survey shows that Arizona's food prices have decreased about 8 percent year-to-year. The lowest price survey in nine years was the fourth quarter survey in 2010 at $45.44.
"Not surprisingly, the majority of our food proteins are down in price," says Julie Murphree with Arizona Farm Bureau. "If you look at just the beef market, in two short years cattle markets have flipped from record highs to depressing lows. While this hurts the bottom line of our ranchers throughout the country, you and I should find good beef prices at the meat counter."
Of the 16 items surveyed in Arizona eight decreased, seven increased and one remained the same compared to the 2016 third quarter survey.
In Arizona, off-the-shelf prices for eggs showed the greatest decrease in price down $77 cents to $1.43 a dozen; bacon down 70 cents to $4.08 a pound; potatoes down $55 cents to $2.44 a 5-pound bag; vegetable oil down 45 cents to $1.84 a 32- oz bottle; ground chuck down 20 cents to $3.04 a pound; orange juice down 10 cents to $2.82 a half gallon; milk down 8 cents to $2.19 a gallon and chicken breast down 1 cent to $2.47 a pound.
"Remember Arizona Farm Bureau's Fillyouplate.org has searchable recipes, many featuring recipes from our generational Arizona farm families," said Murphree. "And, we've updated the website to be mobile friendly. So, if you're traveling around the state and want to hunt for a local weekend farmer's market, go to fillyourplate.org using your smart phone or tablet."
Shredded cheese showed the largest price increase up $53 cents to $4.84 a pound. The other items that increased in price were sliced deli ham up 24 cents to $4.03 a pound; salad up 14 cents to $2.99 a pound bag; flour and apples up 12 cents to $ 2.02 a 5-pound bag and $1.61 a pound respectively; oat cereal and bread up 3 cents to $3.20 for the 8.9 oz box and $1.19 a 20-oz loaf respectively.
Sirloin roast remained the same at $6.88 a pound.
The year-to-year direction of the quarterly Marketbasket survey tracks with the federal government's Consumer Price Index report for food at home.
"In the mid-1970s, farmers received about one-third of consumer retail food expenditures for food eaten at home and away from home, on average. That figure has decreased steadily and is now just 16 percent, according to the United States Department of Agriculture's revised Food Dollar Series Department statistics," explains an American Farm Bureau Economist.
Using the "food at home and away from home" percentage across-the-board, the Arizona farmer's share of this quarter's $47.07 Marketbasket total would be $7.53.
The Farm Bureau Market Basket Survey is unscientific but serves as a gauge of actual price trends across the state. Arizona's bargain shoppers statewide should find individual items at prices comparable to the Farm Bureau survey averages and certainly cheaper with discounts and in-store specials. Arizona Farm Bureau seeks to identify the best in-store price, excluding promotional coupons and special deals.