Arizona would Gain Millions in Economic Benefit if Trade Partnership Were Ratified
From an agricultural perspective knowing that farming and ranching is a growth industry, the Trans-Pacific Partnership must be ratified.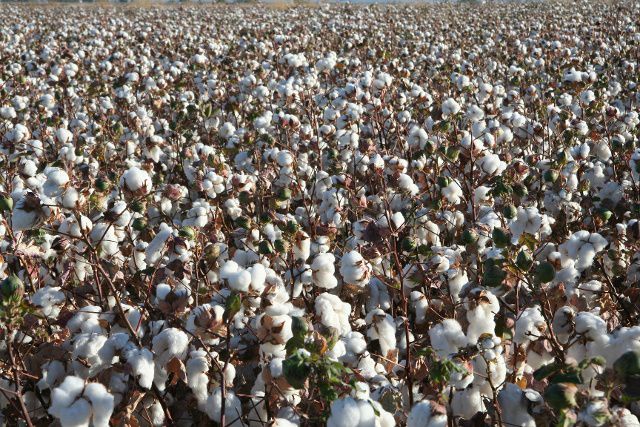 Cotton, as a single commodity, is our largest export crop and brings millions into our state each year.
In fact, the Trans-Pacific Partnership (TPP) will tear down trade barriers and help level the playing field for our U.S. agricultural exports to 11 nations across the Pacific Rim. Ratifying TPP will boost annual net farm income in the United States by $4.4 billion, compared to not approving the pact, this according to an economic analysis conducted by the American Farm Bureau Federation.
From a state perspective, the benefits of TPP to Arizona agriculture that was prepared by the U.S. Department of Agriculture Foreign Agricultural Service last year gives some positive highlights.
Arizona's agricultural exports reached and estimated $1.5 billion in 2013
Arizona's exports help boost farm prices and income, while supporting about 11,300 jobs both on the farm and related industries.
Arizona's top five agricultural exports in 2013 were:
Vegetables, processed – $240 million
Cotton – $219 million
Dairy products – $146 million
Vegetables, fresh – $134 million
Beef and veal – $81 million
"It is important to us that the U.S. continue to work to open markets, expand economic development and support a strong rules based trading system," said Arizona Farm Bureau President Kevin Rogers. "The growth of U.S. agricultural exports contributes greatly to the economic well-being of Arizona's farmers and ranchers as noted above. The TPP offer the opportunity for added billions of dollars of future U.S. farm exports with the expansion of agricultural market opportunities by the reduction of tariff and non-tariff trade barriers. Without the ability to negotiate and ratify trade agreements through a TPP we will be ceding potential markets and economic leadership to our competitors."
On the national level, the dollars benefiting agriculture through TPP are even more significant.
"TPP will mean a boat-load of expanded exports and increased demand for America's agricultural products," AFBF President Zippy Duvall said. "Clearly, America's farmers and ranchers have much to gain from approval of TPP and we support its ratification. American agriculture is a growth industry, and to continue that trend, we must expand our market opportunities."
Not approving the trade deal would have adverse effects, too.
"While our farmers and ranchers have a lot to gain with passage, the consequences of not approving the deal would be harmful," Duvall said. "Every day we delay means lost markets as other TPP countries implement the deal's advantages with each other. We are already arriving at the party late because, right now, expanded trade due to TPP is going on across the Pacific Rim – just without us."
While procedural steps along the way will take time, Duvall said "the sooner TPP is ratified, the better it will be for American agriculture."
AFBF's analysis forecasts farm-price increases for corn (5 cents per bushel), soybeans (12 cents per bushel), wheat (2 cents per bushel) and rice (16 cents per hundredweight). While cotton prices are not projected to change, cash receipts are projected to increase by $21 million.
AFBF also predicts price increases for beef ($2.66 per hundredweight), pork ($2.45 per hundredweight) and poultry ($1.40 per hundredweight). In the dairy sector, prices will increase for butter ($2.81 per hundredweight), cheese ($1.68 per hundredweight), nonfat dry milk ($1.29 per hundredweight) and all milk (21 cents per hundredweight).
Net trade is expected to increase for rice, cotton, beef, pork, poultry, butter, cheese, soybeans and products and non-fat dry milk, according to AFBF's analysis.
While the analysis projects that the net trade for corn will decline by 45.3 million bushels, overall demand and use for corn is forecast to increase by 54.2 million bushels. Corn revenues are expected to rise by $680 million per year and prices are projected to rise by 5 cents per bushel, due to higher domestic feed use from additional beef and pork exports created by TPP.
The agreement has been approved by negotiators from the 12 TPP nations. The U.S. International Trade Commission is preparing an official analysis for the administration, which will formally ask Congress to ratify the deal.
The full analysis is posted at: http://www.fb.org/issues/tpp/pdf/TPP Full Report.pdf. State fact sheets are posted at: http://www.fb.org/issues/tpp/.