Celebrating Fall Festival 2022 on Our Arizona Farms!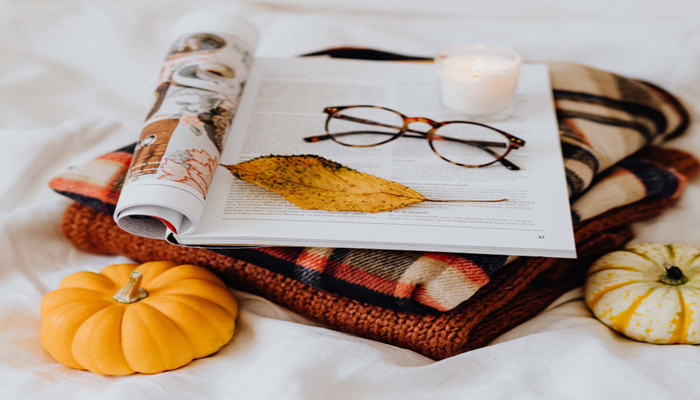 Despite the fact it may still be in the triple digits in the desert, fall 2022 is pretty much here – at least on the farm. You'd be surprised at how many farms you can visit in Arizona, certainly in October because of our fall festival celebrations. 
Arizona Farm Bureau's Fill Your Plate features a searchable database highlighting all our farms and ranches you can visit. This comprehensive list means that you can visit some farms year-round, not just during October, November and December. You may have already noticed Fill Your Plate's "Visit A Farm" section, but we also updated the information below so you can find the nearest farm fall festival. 
Arizona farms you can visit vary. But they give you and your family a full range of family-oriented fun and give you a chance to teach your children about agriculture in a hands-on, interactive way. Whether the farm is up north or down south, you will find a variety of activities for the family during one of our famous pumpkin festivals. Enjoy the fall fun and the cooler weather, at least when it gets here! 
Below, the various Arizona farms you can visit this fall are broken out by the county they are located within. 
Cochise County
Apple Annie's 
Fall Pumpkin Celebration, family fun picking your own pumpkins, fall vegetables and apples. 
Apple Annie's Produce & Pumpkins
6405 West Williams Rd
Willcox, AZ 85643
         Daily Hours
         September: 7 am to 5 pm
         October: 9 am to 5:30 pm
Corn Maze 
September 18th Open DAILY through October 31, 9 AM - 4 PM 
For more information, call 520-384-2084, or visit AppleAnnies.com
Special Note: This farm is open year-round.
Maricopa County
MacDonald Ranch
 Annual Pumpkin Patch 
Family fun includes A Petting Zoo; Run through the Hay Maze; Learn to pan for gold; Hayride and Train ride to the Pumpkin Patch; Play Western Games; "New" Pedal carts for kids!       
            MacDonald Ranch
            26540 N Scottsdale Rd
            Scottsdale, AZ 85255
Daily Hours
Oct 1st- Oct 31st Closed on Tuesday & Halloween
9 am-6 pm each day – last tickets sold at 5 pm 
For more information, visit macdonaldranch.com/pumpkin-patch.htm, or call 480.585.0239.
Mother Nature's Farm     
Come to the Pumpkin Patch. Enjoy a fall gourd show, U-pick pumpkins, squash, and much more.
Mother's Nature's Farm
1663 E Baseline Rd
Gilbert AZ 85233
Pumpkin Patch Daily Hours: 
September 25th – October 31st 
Monday – Sunday 
9 am-9 pm 
For more information, visit news@mothernaturesfarm.com, or call 480.892.5874 or 
Rocker 7 Farm Patch
Enjoy a fun, family farm experience as you explore the pumpkin patch, corn maze, sunflower field and many farm-related activity areas for children.    
Rocker 7 Farm Patch 
19601 W Broadway Rd
Buckeye, AZ 85326
Opening day 2022: Friday, Oct 8th 11 am-6 pm and every weekend through October (Thursday-Sunday) Closed on Halloween
For more information, visit rocker7farmpatch.com, or call 623.208.8676
Schnepf Farms
Pumpkin & Chili Party starts October 1st 
Schnepf Farms
24610 S Rittenhouse Rd
Queen Creek, AZ 85142
Every Thursday – Sunday, Oct 1st – Nov 1st
Must buy tickets ahead of time online.
For more information, visit schnepffarms.com, www.pumpkinandchiliparty.com or call 480.987.3100 
Tolmachoff Farms 
Pumpkin Days & Fall Maze. Visit one of the last family farms in the city!
Tolmachoff Farms
5726 N 75th Ave
Glendale, AZ 85303
Fall Festival fun begins October 1, 2022
For more information, visit tolmachoff-farms.com, or call 602.999.3276.
Vertuccio Farms       
5-acre Corn Maze; Giant tube roll; Giant Jump Pad; Extreme air pillow; Mini zip line; Hayrides and lots more.
4011 S. Power Rd.
Mesa, AZ 85212
Corn Maze & Fall Festival – 2022
September 30th– October 30th  
Monday-Thursday 3 pm – 9 pm
Friday-Saturday 9 am – 10 pm
Sunday 12 pm – 7 pm
For more information, visit vertucciofarms.com/fall-festival, or call 480.882.1482.
Navajo County
The Willis Farm
Come enjoy a pumpkin patch, Agrifact Maze, Big Cornmaze, Laser Tag and more. 
Kid Haunt Oct 21st 
*Limited supply of tickets available 
*6-10 people group
Willis Farms 
381 S. 1st E. Street 
Snowflake, AZ 
Begins September 24th 
Closed on Sundays
*Please check the weather before coming
Pima County         
Marana Pumpkin Patch
Visit their 50-acre pumpkin patch with tons of surprises in store!  Wagon ride to the pumpkin patch; free access to corn mazes; and much more!
14901 N Wentz Road, 
Marana, AZ 
Begins October 1st-October 30th 
Monday – Wednesday Closed
Thursday – Friday 3 pm-8 pm
Saturday – Sunday 9 am-8 pm 
For more information visit maranapumpkinpatch.com or call 520.305.5481.
Pinal County
Caywood Farms
841 AZ-287, Casa Grande, AZ 85194
Pumpkin Festivals with games and family fun. Open October 22 and 23.
For more information go to https://caywoodfarms.com/
Rooster Cogburn Ostrich Ranch
Family-owned and operated. Stop by and feed the ostrich, deer, miniature donkeys, goats, ducks, and Rainbow Lorikeets. 
Interstate-10 at the Picacho Peak exit #219
17599 E Peak Ln, Picacho, AZ 85141
For more information, call 520.466.3658 or visit roostercogburn.com.
Special Note: This farm is open year-round. 
Yavapai County
Mortimer Farms
Family Fun Day and Pumpkin Harvest begins September 26th – October 31st 
12907 E State Route 169
Dewey, AZ 86327
Fall Festival Fun Begins September 25th – October 31st
For more information, visit mortimerfarmsaz.com, or call 928.830.1116. 
Special note: This farm is open to the public year-round. 
Editor's Note: Go to fillyourplate.org for a complete direct-market list of farmers and ranchers. Also, check out Fill Your Plate's directory called "Visit a Farm."