Century Farm and Ranch Families: We Want You!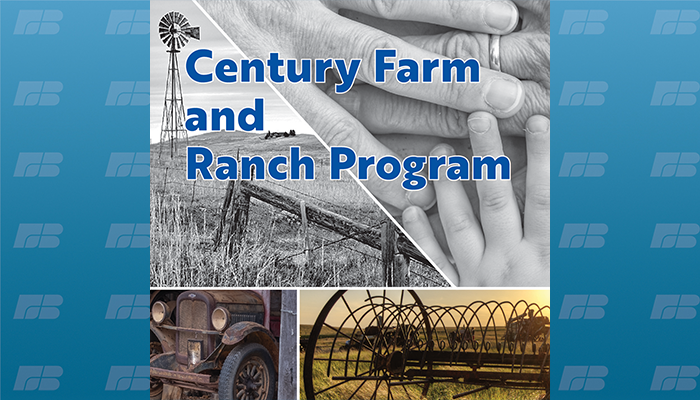 As the sun rises on your 2022, you look over at the horizon sipping that cup of coffee (or tea) and you might be reflecting on all the years your generational farm or ranch family has been in business. Arizona Farm Bureau wants to recognize you and your farm and ranch legacy. We're looking for those Arizona Farms and Ranches that have reached the 100-year mark or will by the end of this year!
During the program's first year, Arizona Farm Bureau celebrated seven families during its Annual Meeting in November that earned Century Farm and Ranch recognition. Themed '100 Years and Growing,' the Annual Meeting theme aptly described the work that AZFB has done and continues to do, alongside Arizona's farmers and ranchers. 
An ongoing program of the Arizona Farm Bureau (AZFB), The Century Farm and Ranch Program launched last year during AZFB's own 100-year celebration. If your family's farm or ranch is eligible this year (2022), go to https://www.azfb.org/News/Century-Farms-Ranches to download and fill out the application listed online.
Application Details 
The application deadline is the first Monday in July (July 4, 2022) and must be received by Arizona Farm Bureau by that date (this is not a postmark deadline). Qualified applications received after July 5 will be considered for the 2022 Century Farm and Ranch Program, as the effort will be ongoing.
Because Arizona Farm Bureau and participating Farm Bureau counties are underwriting the effort, those farm and ranch families must be current members of Arizona Farm Bureau. 
If Selected, What Happens Next? 
Once applications are received by the July 4, 2022, deadline and reviewed, AZFB will notify qualified applicants. In addition, a variety of recognitions will take place.
You'll receive a certificate from your county Farm Bureau leadership.
During Arizona Farm Bureau's Annual Meeting in November, you'll be recognized before your peers during an awards dinner. 
Additionally, Arizona Farm Bureau will send you home with a sign recognizing your farm or ranch as a Century Farm/Ranch.
The history of Arizona's farms and ranches is rich, and the family's lengthy tenure in agriculture signifies a heritage of determination, innovation, and resiliency. In that spirit, AZFB will continue the Century Farm and Ranch Program to recognize and honor our Arizona family farms and ranches that have thrived for more than a century. 
Editor's note: Please return the completed application to Arizona Farm Bureau Century Farm Program to attention Julie Murphree to 325 South Higley Road, Gilbert, AZ 85296. Or email your application to outreach@azfb.org.