Choose Arizona Brews!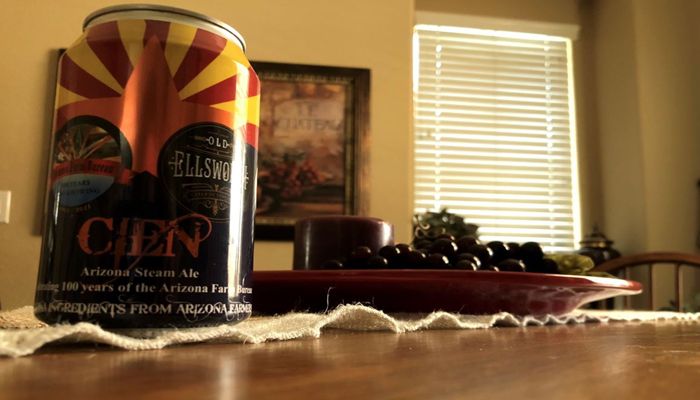 You've probably heard a farmer friend say, "Wine and beer are agriculture products." They certainly are. And they celebrate the flavor of the area when ingredients are sourced locally. That's the perk of having so many local breweries here in Arizona.  
Host to more than 100 breweries, Arizona is a cornucopia of locally made brews, according to the Arizona Craft Brewers Guild https://chooseazbrews.com/. Plus, several of Arizona's breweries source local Arizona agriculture products. 
To celebrate "local," Arizona Farm Bureau partnered with Old Ellsworth Brewing Company in Queen Creek to craft a special Centennial beer, called Cien. Arizona Farm Bureau turned 100 in 2021.
Says Old Ellsworth Brewing Company owner Brian, "Cien has all Arizona grains in it. We have grain from Sinagua Malt in Camp Verde and Queen Creek from Grain R&D. I would describe the beer as a California common style. We call it an Arizona steam beer. It's an old-style beer that's really easy to drink. Super malt-forward, super flavorful and it has that nice coppery Arizona color."
You can purchase Cien beer at Old Ellsworth Brewing Company. You can also find the beer at select Wine & More stores around the valley. 
For Fun Facts and Tips about local brews and on Keeping Your beer fresh, here are a few bullet points. 
The United States is the second-largest hop producer in the world, behind Germany.
Most Americans live only 10 miles away from a craft brewery. So, find one closest to where you live.
Store your beers upright, at room temperature, and in the dark to keep them fresh.