Dairyman Jim Boyle Talks about Arizona Farming
Dairyman Jim Boyle Talks about Arizona Farming
Jim Boyle's family has been farming, ranching and dairying in Arizona since 1880. He currently is the manager of an extended family dairy, heifer feed lot and crop farming operation located in Mesa and Casa Grande. The Boyle family milks approximately 5,500 cows, feeds 7,000 young heifers and grows 1,000 acres of alfalfa, corn and sorghum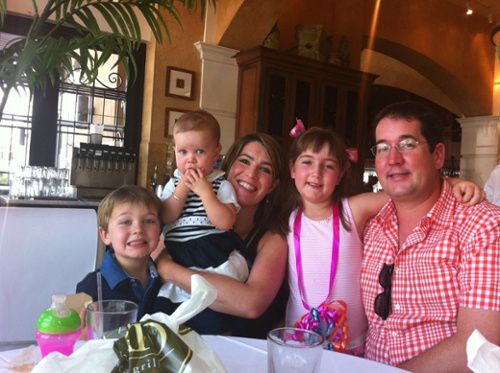 Jim received his Bachelor's degree in Anthropology from the University of Notre Dame and went on to finish a MA and Ph.D in Medieval Archaeology at New York University. After living in New York City and Dublin, Ireland, he returned to Arizona in 2005 to raise his family on the same dairy farm where he grew up in East Mesa.
Boyle, 5th generation Arizona Dairyman, shared several great points about agriculture in Maricopa County at the Farm-City Partnership Breakfast April 2nd. The Farm-City breakfast was hosted at Harper's Nursery in Mesa, Arizona.
Most of the population has no personal connection with farms
They no longer understand what it takes to grow crops and raise livestock to provide food
If you can stand a brief exposure to statistics:

Just 50 years ago, in 1960 the United States had 180 million people and 3.7 million farms
Now there are 314 million people in the U.S. but there are only 2.2 million farms
So one and a half million fewer farms are feeding 134 million more people … plus exporting food to other countries
About one percent of Americans are full-time farmers

There are more people locked up in prisons in the U-S than there are farmers
Our farmers have seen government regulations expand every year. So we see a very real need for elected officials AND residents of both farms and cities to talk to each other and understand one another's issues. There is no better place to have this kind of conversation than on a farm. That's what prompted Maricopa County Farm Bureau to start these breakfasts 21 years ago.