Fast-tracking Hemp: Possible Licenses by Early Summer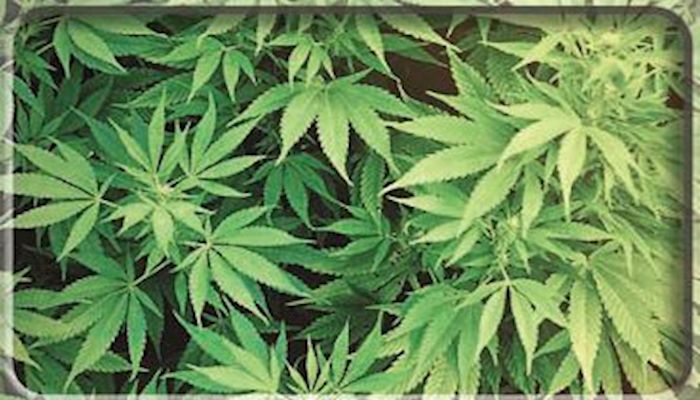 Arizona Farm Bureau earlier reported on the hemp legislation that passed the Arizona Legislature last year and was signed by Governor Doug Ducey. Well, there's more to celebrate with this potential crop in Arizona since things happened on the federal level too.
Thanks to SB1098 (and signed by the Governor, May 14 th, 2018) and the passage of the 2018 Farm Bill, hemp can now be grown in Arizona. This authorizes the Arizona Department of Agriculture (ADA) to license qualified applicants to grow and process industrial hemp starting this summer.
This timeframe gives the ADA time to establish the rules, create an industrial hemp licensing program, work with an advisory council, develop an application and review process and fee schedule. Things appear to be moving forward well since the advisory council met most recently the end of January.
"The committee is moving along well, though with the rules review the meetings seem to get a little longer each time," said Pinal County farmer Paul (Paco) Ollerton, a member of the Hemp Program Rules Committee. "But, with the passage of the 2018 Farm Bill, which makes industrial hemp legal in the 50 U.S. states, it simplifies and actually will remove some of the rules we would have had to incorporate and deal with."
Another bill in the Arizona Legislature, S.B.1003 Industrial Hemp; Licensing; Effective Date may speed things up even more.
What the 2018 Farm Bill Did on the National Level
Last December, the 2018 Federal Farm Bill was signed into law, legalizing industrial hemp by excluding it from the definition of marijuana. The Farm Bill also expanded the definition to include seeds, all derivatives, extracts, cannabinoids ( including Cannabidiol ( CBD)), isomers, acids, salts, and salts of isomers. There are also several other changes made that will open the commercialization of hemp, without the limitations of an industrial hemp agricultural pilot program. However, there remains a need for legitimate research to further the development of this crop in Arizona.
As a result, the Arizona Department of Agriculture still serves as primary oversight and growers are still required to be licensed by the department. The key point in the Farm Bill is that this crop can be commercialized and allows for interstate shipment, along with hemp now eligible for USDA-FSA crop insurance. In fact, hemp is also open to future grant opportunities.
Farm Bill Making Everything Move Faster
In the original Arizona legislation passed in 2018, the date for hemp licensing to be effective and more was designated as August of 2019. In the current legislative session S.B.1003, if passed and signed by the Governor, moves the effective date to May 31, 2019. So far, the bill is moving well with little opposition and could potentially be on the Governor's desk by the end of this month.
Specific provisions of this "fast track" bill follow:
1. Requires the ADA to adopt the initial rules for the licensing, production and management of industrial hemp by May 31, 2019.
2. Makes industrial hemp regulation effective on June 1, 2019.
3. Makes technical and conforming changes.
4. Becomes effective on the signature of the Governor, if the emergency clause is enacted.
So, the big question in Arizona: What farmers are considering growing hemp, especially since many contend it uses less water than cotton? Unlike its marijuana cousin, industrial hemp does not contain enough THC to alter anyone's mindset. Industrial hemp is defined as the plant Cannabis sativa L. and any part of such plant, whether growing or not, with a Delta-9 Tetrahydrocannabinol (THC) concentration of not more than three-tenths percent (0.3%) on a dry-weight basis. (A.R.S. § 3-311)
Ollerton, whose family has farmed for decades in Arizona, remains cautious but hopeful. "I believe that this crop has potential but now that it's legal in all 50 states, will we saturate the market making commodity prices drop leaving everyone to make money except the grower?" said Ollerton.
And being on the committee, he's learned more about the plant than he ever imagined. "On the growing side, issues with the seed exist," said Ollerton. "Plus, if Cannabis is ever legalized, it produces a better CBD oil than hemp. It's suggested that we try small plots or acreages at first to learn how industrial hemp grows in Arizona's environment. I've been told that there is no guarantee that what you plant will produce less than a .3% THC level, which if higher gets you a cannabis crop and a grower will need to destroy it."
As mentioned earlier, industrial hemp does contain Cannabidiol (CBD), a chemical compound that can be extracted primarily from the floral material. CBD compounds are not narcotic or included in the Controlled Substances Act and are different from the THC that is found in marijuana.
And, while the ADA does not plan to limit the number of licenses issued, or establish size requirements, it's useful to know the four licenses the department plans to issue. These licenses can be applied individually or as a combination of two or more.
1. Grower License – for qualified applicants interested in the growth and propagation of industrial hemp.
2. Harvester License – for qualified applicants interested in providing harvesting services to a licensed industrial hemp grower.
3. Transporter License – for qualified applicants interested in providing shipping and transport services of harvested industrial hemp from a licensed grower to a licensed processor.
4. Processor License – for qualified applicants interested in the processing of harvested industrial hemp into hemp products or hemp seed.
Notes on Growing Hemp
Hemp, with a long history of use in products ranging from food and cosmetics to textiles and building materials, is one of the oldest cultivated crops on earth, including being featured prominently on colonial era farms in the United States. But, opponents of the crops effectively banned hemp from commercial cultivation by the federal government in 1957 amid a period of anti-marijuana hysteria.
Because of the 2018 Farm Bill, while today hemp remains a very minor crop, many predict it will rapidly expand. In 2016, less than 10,000 acres were grown nationwide; in 2017, nearly 26,000 acres were produced by 1,500 farmers, according to the USDA.
An annual plant, hemp thrives in warm weather and grows best in well-drained soils. According to extension agents and master gardeners, hemp seeds are generally sown in directly where the plants are to grow, rather than in pots for transplanting. Planting should occur after the average date of last frost has passed. Established hemp plants are fairly drought tolerant, but the seedlings want moisture for the first six weeks whenever the soil is dry.
While most commercially available farm equipment will do double duty for hemp cultivation, custom modifications are often needed to prevent the fully-grown plant from clogging machinery. With the expense of equipment to consider, farmers may hope for custom harvesting crews to be part of the equation.
Some harvesting equipment can include the sickle bar mower, just like mowing hay. In research experiments with harvesting, the stalks are left on the ground to breakdown or "rest" as it is called. Based on some basic research by this author, so far as many as 13 different varieties of hemp can be grown.
Other harvesting equipment includes the traditional grain combine that will separate the seed from the chaff. And, many equipment dealers promise fully customizable implements for whatever hemp plant variety being harvested. Growers will have the option of growing hemp for the CBD oil, fiber, seed including the entire gambit of the plant.
Comments circulating in farm country is that hemp is well suited for Arizona's climate. Of course, further research and actual farming will express hemp's future in our desert state. Everyone insists it uses less water than cotton but because we haven't grown industrial hemp in Arizona since before World War II, no one can say exactly how much water is saved growing hemp instead of cotton.
One thing is for sure, the Arizona Department of Agriculture serves a critical role in managing the economic opportunities that may emerge with this crop in Arizona. Arizona Farm Bureau will continue to track this progress of this crop in Arizona.
Join Our Family