Food Equals Work, Work Equals Respect
By Amber Morin, Arizona Farm BureauField Manager: As an agriculturalist, I have a deep appreciation for how our food is produced. It's hard work! The hours are not 8 to 5, but sun up to sun down, and for many farmers and ranchers, well into the night. Did I mention there is work every single day? Free weekends are rare, as crops and animals don't know the difference between Sunday and Monday.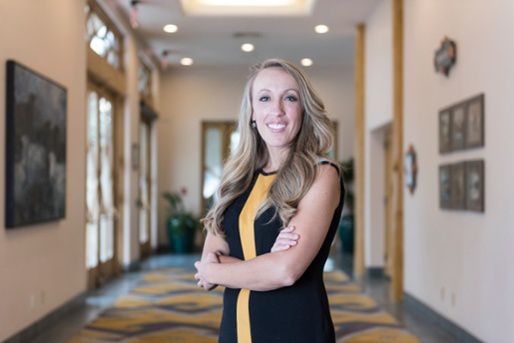 Arizona Farm Bureau Field Manager Amber Morin grew up on a ranch in southern Arizona with her parents and sister.
Growing food is hard work, but it's also smart science. Farmers and ranchers from across the nation implement best management practices for environmental concerns, animal health, and food safety. My ranching family focus on any practices that protect and improve the land and provide the best care for our cattle. We want to make sure that consumers are getting the highest quality and safest food possible. We take pride in our products and the land that we grow it on.
We are also a heavily regulated industry, with layers of government controls to adhere to: another way to ensure the public food supply is safe. The U.S. Department of Agriculture, Food and Drug Administration, and the Environmental Protection Agency all regulate the agricultural industry at the national level, along with a generous number of state agencies. What does a heavily regulated product mean for the farmer and rancher? More work! Work that ensures the regulatory paperwork is filled out, safety steps are taken, and the highest food standards are met.
Despite the efforts to provide the safest, healthiest, and most accessible and affordable food in the world, terms like factory farms, industrialized agriculture, and "Big Ag" are all thrown around to shame our industry. My own experience, which contradicts these labels, is that agriculture is dominated by hard working family farmers and ranchers. Tt doesn't pay well, and it's often thankless. However, we don't attack people who want to have a backyard garden, we encourage it. We don't avoid questions about our operations, we welcome them. We don't demean people who have never stepped foot on a farm or ranch, we tell them to bring their boots and hats. Most importantly, we believe that there is a place for all agriculture from the rooftop garden to the thousand-acre farm, and that we are lucky to live in a country where we have an abundance of food choices.
In conclusion, my question for modern agriculture's faultfinders is: why the character assassination without the lived experience? If you pursued agriculture or attempted to put yourself in our shoes, you may just begin to understand the amount of work and dedication to care that goes into food production in the U.S. Subsequently, something terrifying might happen, you may end up having more respect for farmers and ranchers. Until then, we will continue to feed you despite the egg dripping down our faces.
Editor's note: Morin grew up on a ranch in southern Arizona with her parents and sister.