Food for Thought: Trade Talks, Just Listen!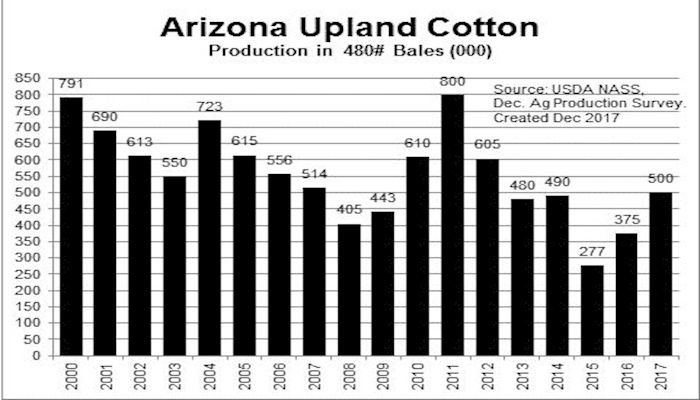 Why agriculture trade? Why not. It supports our American economy and helps feed the world.
While American farmers and ranchers excitedly talk about feeding the world, surveys suggest most Americans don't care about such information. Instead, they're concerned about the economy that currently seems to be on track to showing great growth.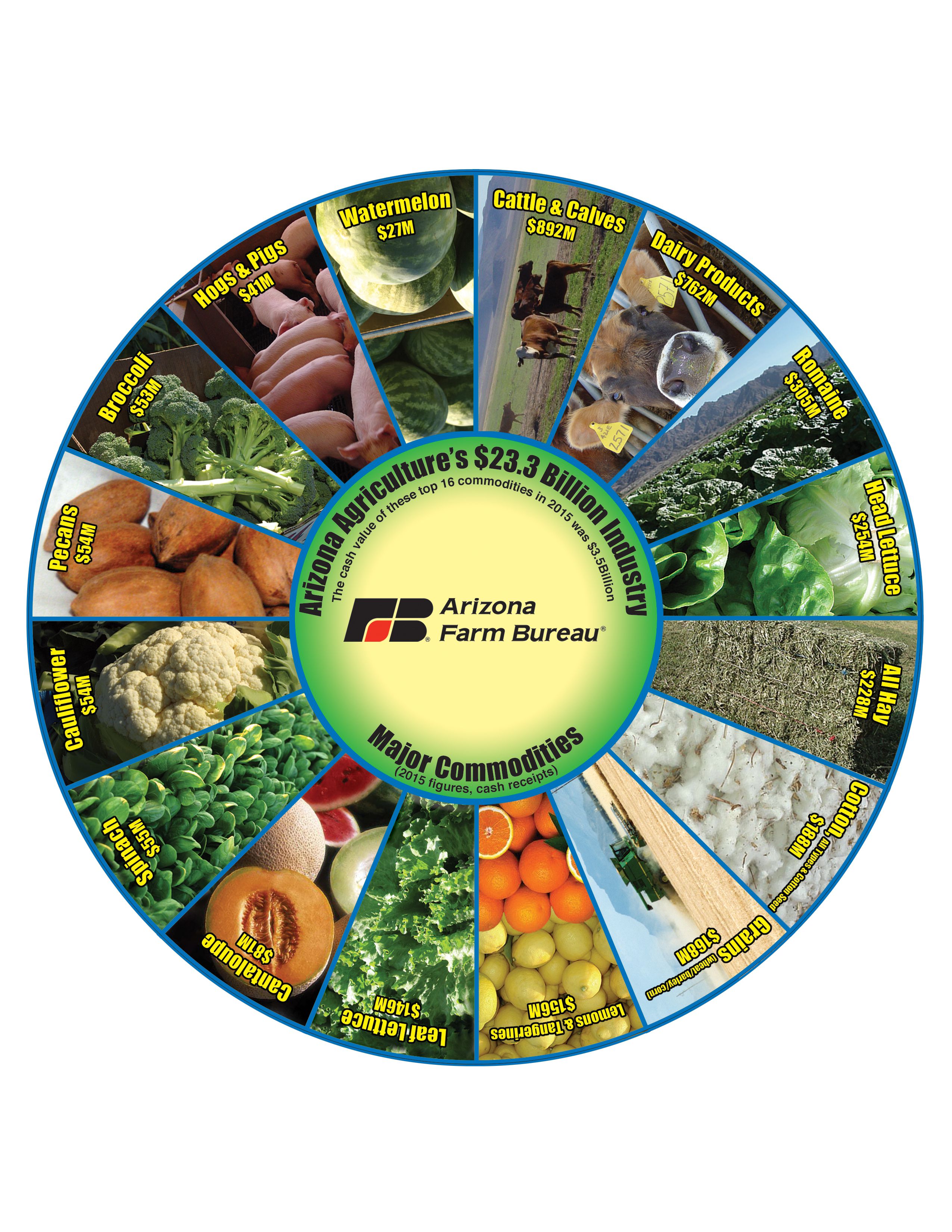 Our most recent agriculture chart reveals our top 16 agricultural commodities, with the majority of them have a percentage that are exported. Also, U of A revealed as of last November, we are now a $23.3 billion Arizona agriculture industry.
So, regarding agriculture exports, we'll just stick to the economy. The United States is the world's largest exporter of farm products with agriculture exports accounting for 33% of U.S. farm income in 2016. Since the passage of the North American Free Trade Agreement (NAFTA), agricultural exports to Canada and Mexico have increased four-fold with these two countries representing the second and third largest global markets for U.S. agricultural exports, respectively.
If we focus just on NAFTA, there's lots of reasons to support this multi-national trade agreement.
· U.S. exports to Canada and Mexico support 14 million American jobs; tens of thousands in every state.
· As a result, the U.S. Chamber of Commerce estimates that U.S. agricultural exports to Canada and Mexico account for nearly one-fourth of all U.S. employment attributed to merchandise trade with these two countries.
· Each day, more than $3.3 billion is traded among the U.S., Canada and Mexico
· $1.2 trillion each year!
· Ag exports to Canada and Mexico quadrupled to $38 billion in 2016 from $8.9 billion in 1993.
In Arizona, our agriculture exports to other countries total $1.5 billion each year. So, we need trade for a thriving economy including jobs. If agricultural exports to both the farm and U.S. economies including jobs is so important, then it's imperative we strongly support the continued robust export of U.S. agricultural products to Mexico and Canada facilitated by NAFTA.
Editor's note : Information provided by the U.S. Chamber of Commerce, American Farm Bureau and Arizona Farm Bureau.
Join Our Family