Four Tips When Buying Local Beef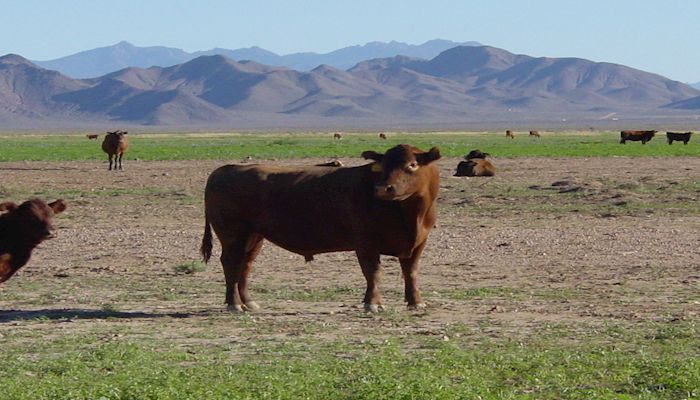 The pandemic of 2020 changed multiple things including the way we purchase beef. When customers found grocery shelves empty of their favorite cuts of meat, they "pivoted" to trying to purchase local beef. However, this option has its challenges too.
Arizonans love their beef. Well, all Americans do, but this is a story about local Arizona Beef. The average American will eat about 60 pounds of beef a year. For some, like myself, it's even more.
1. Make Sure You Have Plenty of Room in your Freezer or Purchase a Freezer.
During the pandemic when we all got the bright idea to purchase more meat and store for any plethora of natural disasters like pandemics, and we wanted to purchase a whole, half or quarter beef, we realized we didn't really have freezer capacity.
Even more fun, when we went online or to the appliance store to buy a real freezer, they were all sold out and continue to be in short supply. Have you ever noticed how popular your original idea was, like "stock up on toilet paper?" So, maybe we are not as original as we think.
2. Source for your Local Beef Provider.
The next step is to figure out where to purchase local beef. Here in Arizona, we have options. But just because your rancher friend down the road raises beef, he may not be serving our "local market."
We have plenty of leads to where you can go. Of course, here at Arizona Farm Bureau, we'll drive you to Fill Your Plate's online database that allows you to select "beef" and see who can sell you beef directly.
But another option is Copper Star Beef. This company based in Graham County provides services to various Arizona beef producers that want to have a portion of their beef herd dedicated to the local market.
3. Partner up with Family or Friends.
While the unit cost is not that much more than prices in the local grocery store, purchasing a whole, half, or even quarter of a beef might be a bit much for the pocketbook. So, check with extended family and friends and see who might want to partner with you on such an investment.
But be ready to fairly divide up the hamburger with the high-end cuts. No one wants all the hamburger unless they just love sloppy Joes and meatloaf … a lot of meatloaf.
4. Check your Purchase Options.
Over time, you may want to try more than one beef producer (rancher). Often, they'll raise specialty breeds, or their feed and genetic management of their herd can really turn you into a connoisseur of local beef. You can feel as fancy as the wine connoisseur who identifies the types of wine he loves more than others.
Just this last weekend, we featured Cochise County farmer and rancher Jason Barnard of WhiteBarn Hay and Cattle on Rosie on the House. Barnard has a whole method of "feeding out" cattle specific to a customer's order. The entire show is below and so fun to find time to listen to including how Barnard raises his own beef.