Hot Off the Presses - Updated Agricultural Transportation Handbook Now Available!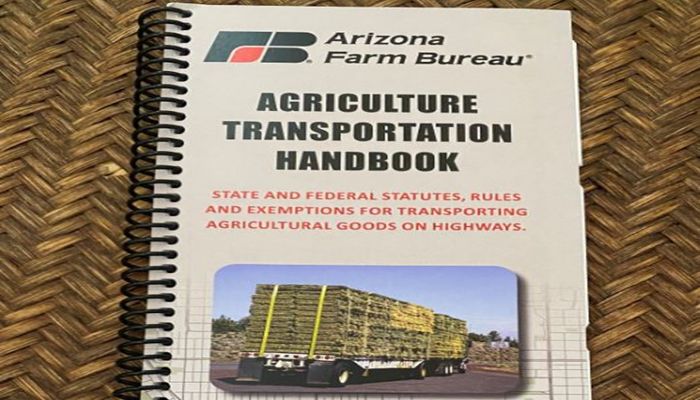 Ag transportation covers a whole host of topics from farm equipment moving from field to field, farm commodities being transported to and from the farm, farm vehicle license plates, and the list goes on. Then there are the state and federal statutes, rules and exemptions that impact agricultural transportation.
To help navigate these rules, statutes, and exemptions Arizona Farm Bureau created the Agricultural Transportation Handbook first published in 2007 and updated in 2013. Because of regulatory changes that have taken place since that time, the Agriculture Transportation Handbook has been updated once again. The majority of the updates revolve around the FMSCA definition of a covered farm vehicle and the exemptions afforded to those vehicles. Be on the lookout for a series of articles that will highlight information and details contained in the handbook.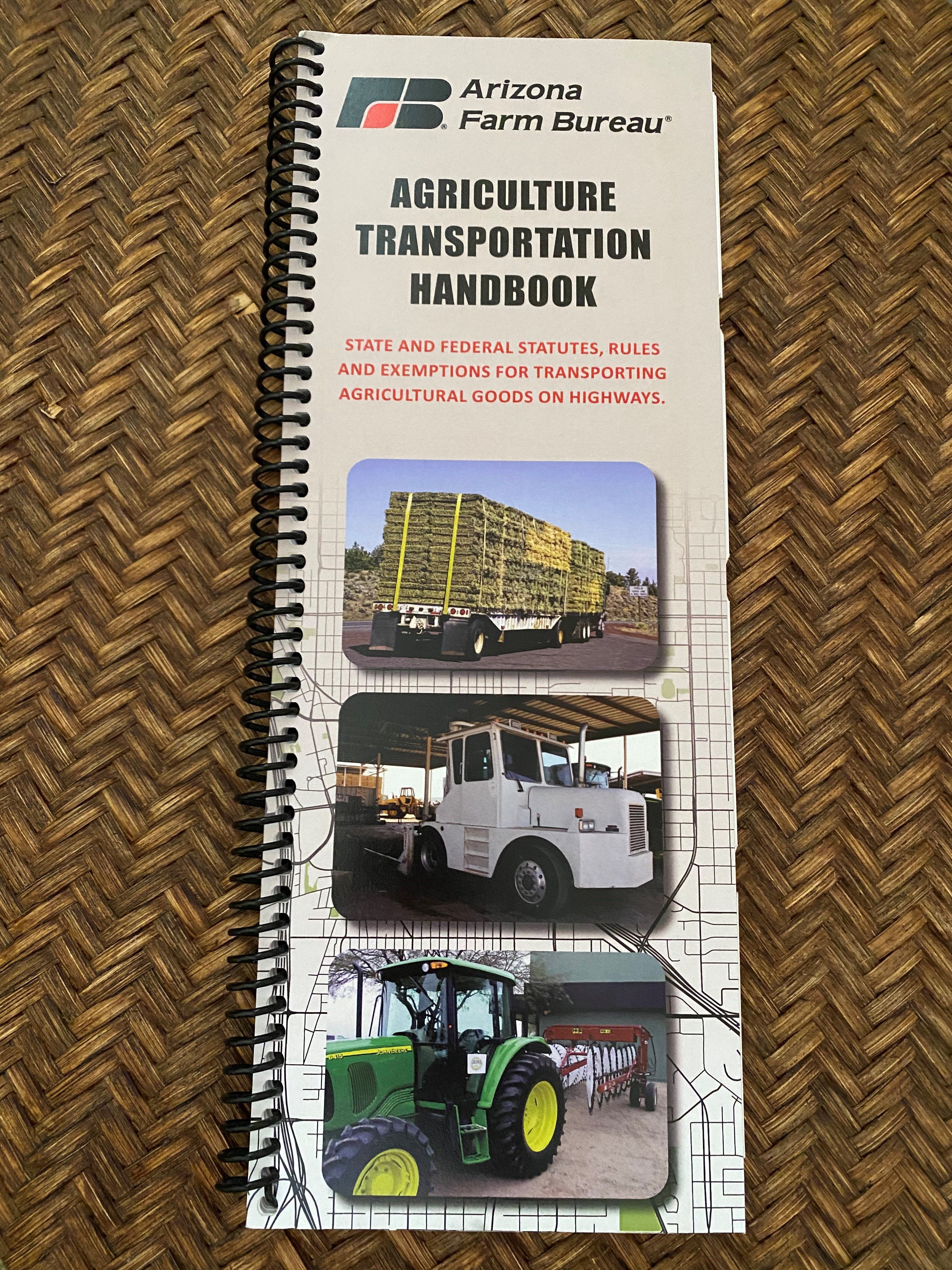 Arizona Farm Bureau members can obtain a free copy of the handbook by contacting transportation@azfb.org and including their full name, mailing address and the number of copies requested. Members can also login at www.azfb.org to access electronic versions of the handbook.
For more information contact transportation@azfb.org.