Job Openings: 2 Sales and Marketing Leader Positions Available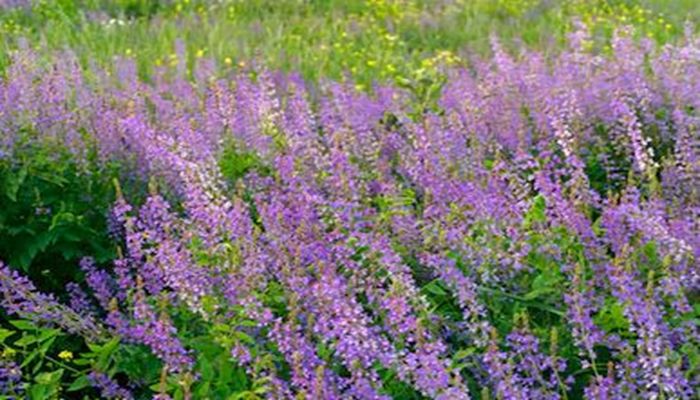 Position: MyLand seeks Sales and Marketing Leaders (2) with an active Rolodex of customers in Arizona and the Fresno ag grower markets.  Ability to independently target and gain influential customers interested in crop performance and soil health. Ability to cultivate others in pursuit of new customers including Certified Crop Advisors and Independent Business organizations is important. This role requires a true hunter mentality and activity with an entrepreneurial model to build and execute the sales goals.  Experience in disruptive ag technology, capital leasing and regenerative agriculture a plus.   Independent long-term creative thinking, as well as superior planning skills, are required to build a successful territory.   Must be able to build and maintain long-term, trusting relationships with new and existing customers.
Candidate Profile:
Required Function/Industry/Geography/Management: Agriculture/Agronomy -Crops and/or Soil Science.
Required Language Skills: English.
Required Educational & Professional Qualifications: Degree in Agriculture and focused on crops, soil health/soil science and or irrigation.  Mechanical and or infrastructure knowledge. 10-15 years selling direct to farmers and crop landowners with an active Rolodex of customers. Capital equipment leasing experience and ability to service and maintain accounts. Experience introducing ag-tech to markets helpful. Territory organization skills and management. Laptop, email, written proposals, key face to face presentations, CRM Database (Salesforce preferred).   Comfortable with CRM Software programs.
Location: Desired: Yuma, Blythe, Imperial Valley CA 
Products/Services: Capital equipment leases of MyLand Systems.
Customers: High-value growers with irrigated farmland. Large and influential growers with a focus on soil health and regenerations, sustainability. 
Channels: Direct to farmers, Independent Sales Agents, Agency relationships, and CCA's (Certified Crop Advisors).
MyLand is a new AgTech company regenerating soil using unique microalgae technology. MyLand uses native-to-the-farm microalgae to stimulate the microbiome which over time, builds the strength of the soil.  MyLand uniquely delivers mass quantities of living microalgae to a farm via the MyLand System.  The MyLand System is a patented system that is located on the farm's property, leased to the customer.  MyLand allows customers to essentially grow their own biostimulant from material already present on their exact same farm.  The overall effect is to drive crop quality and yield as well as catalyze the microbiome to a healthy state.  Over time, soil aggregation improves which lessens runoff and holds water in the root zone more efficiently. MyLand technology also increases the organic content of the soil and captures CO2 in the process.  MyLand's technology is a leap forward in soil regeneration. 
 MyLand's technology is delivered via a service model. We are in need of highly experienced sales leaders to sell directly - cultivating their Rolodex of growers in the assigned territory.  Routes to the customer may also include using third parties to gain grower relationships so high business acumen, capital leasing experience, and experience introducing new technology in the ag sector are all desirable.   A video of MyLand technology is below. 
https://vimeo.com/366304571 (password: MyLand System - 30)
Parent Company Information: MyLand formed in 2018 and received its patent in 2019.  MyLand is located in Phoenix Arizona with approximately 30 employees.  
Website: www.myland.ag
Competitors: No direct competitors with the same business model and technology.  
Hiring Manager Name: Steve Azzarello
Title: Chief Revenue Officer
Mobile Number: 224-565-6596
Send a cover letter and resume to s.azzarello@myland.ag