Learn to Build Trust at Leaders Conference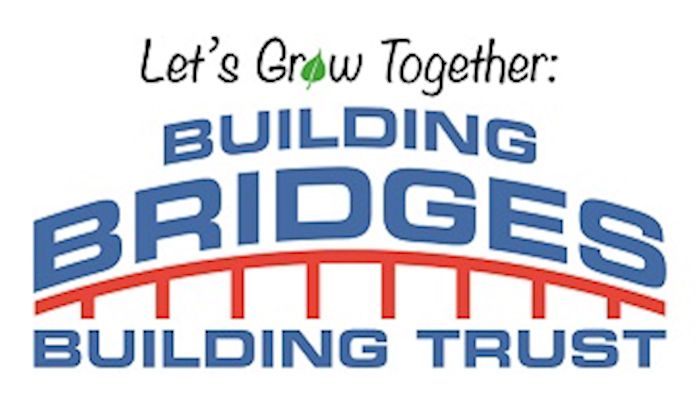 Register now for the twenty-second annual Women in Agriculture Conference to be held July 12-13 at the Westward Look Resort in Tucson. The conference is hosted by the Arizona Farm Bureau Women's Leadership Committee, the University of Arizona College of Agriculture and Life Sciences, Arizona Cattlewomen, Arizona Beef Council, Arizona Milk Producers, Arizona Department of Agriculture and Central Arizona Project. This annual conference is open to anyone interested in improving leadership, professional and personal skills.
The conference theme is "Let's Grow Together: Building Bridges, Building Trust."
Join in the fun Thursday evening, July 12th, at Westward Look's Culinary Demonstration and Chef's Garden Tour. The Chef's Culinary Demonstration offers southwestern flavors infused with food fresh from their own garden. Then join friends for a tour of the special Chef's Gardens and stunning grounds created by Master Landscaper, Raymundo O'Campo.
Meet and talk with our conference keynote, Katie Pinke, Ag Week's publisher, columnist, communications consultant, and speaker. When asked about her title Katie said, "Farmer's daugher, wife and mom from North Dakota best explains me!"
Come and get the facts from five panelists. Learn how they address the misconceptions about their portion of the food chain and address consumer concerns about food and nutrition.
The four afternoon breakout sessions offer education and information about trends in labeling, ride along with the Arizona Department of Agriculture, growing Arizona's economy and handling those On-line Snipers.
To register for the conference go to www.azfb.org, then click on the Let's Grow Together" Building Bridges, Building Trust theme photo. Reserve your hotel room online at https://book.passkey.com/e/49443942 by June 21, 2018 to receive the special group rate. If you need more information, contact Peggy Jo Goodfellow at 480.635.3609 or email peggyjogoodfellow@azfb.org.