Meet Arizona Agriculture's 2021 "Ag Communicator of The Year" Trevor Bales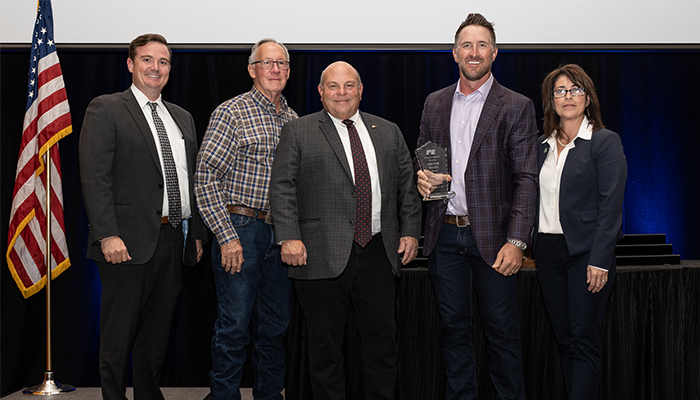 We are excited to present to you our 2021 "Ag Communicator of the Year," Trevor Bales. Bales is a 6th generation farmer of Bales Hay Sales located in Buckeye, Arizona. According to the "About Us" on their company's website, no one knows what Trevor does. Well, whatever he is doing with his social media presence, it's working exceptionally well for him. 
Bales has had a social media presence for several years. He is responsible for the Bales Hay social media, including Facebook, Instagram, YouTube, and TikTok. He has over 24,000 followers on Instagram and over 29,000 subscribers on YouTube, where he shares about farming in Buckeye and various things in and around the farm.  The number of followers directly reflects all the hard work Bales has put in to build an audience A maverick in his own right, Bales has an innate ability to influence and educate his audience on Arizona Agriculture. 
Bales has also been active with Instagram live interviews such as Talk to a Farmer with Arizona Farm Bureau's Julie Murphree. Bales has participated in several podcasts, including Farm Side Chat with American Farm Bureau Federation President Zippy Duval. 
Bales is an integral part of his family's farm, Bales Hay Sales. His family has been farming on the same land since 1891. They grow, harvest, and store feed for wholesale and retail customers to purchase throughout the year. 
A comedian at heart, Bales loves to use humor in his social media content, where he also gives his followers an inside look into the day-to-day operations of being a hay farmer. 
Never short on a story to tell, Bales is helping to promote Arizona agriculture to his massive social media following. He's been able to have a multitude of reporters reach out to him to discuss agricultural topics.
Please help us in congratulating Trevor Bales on this tremendous achievement!