Meet Arizona Agriculture's Monica Kilcullen Pastor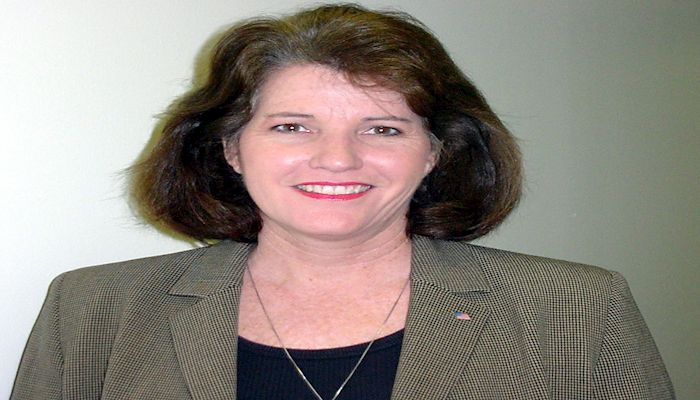 Area Associate Agent, Emerita, for the University of Arizona College of Ag & Life Sciences Cooperative Extension, Monica Kilcullen Pastor might never have imagined the career path she's taken had it not been for meeting professionals employed by the Forest Service, choosing a Wildlife Ecology degree that happened to be offered at the University of Arizona and ultimately falling in love with Arizona agriculture.
If you're in agriculture in this state and involved in leadership roles, certainly agriculture education, you know who Monica is and what her passion is: teaching teachers to teach youth about where their food comes from. Plus, a few other things we'll find out.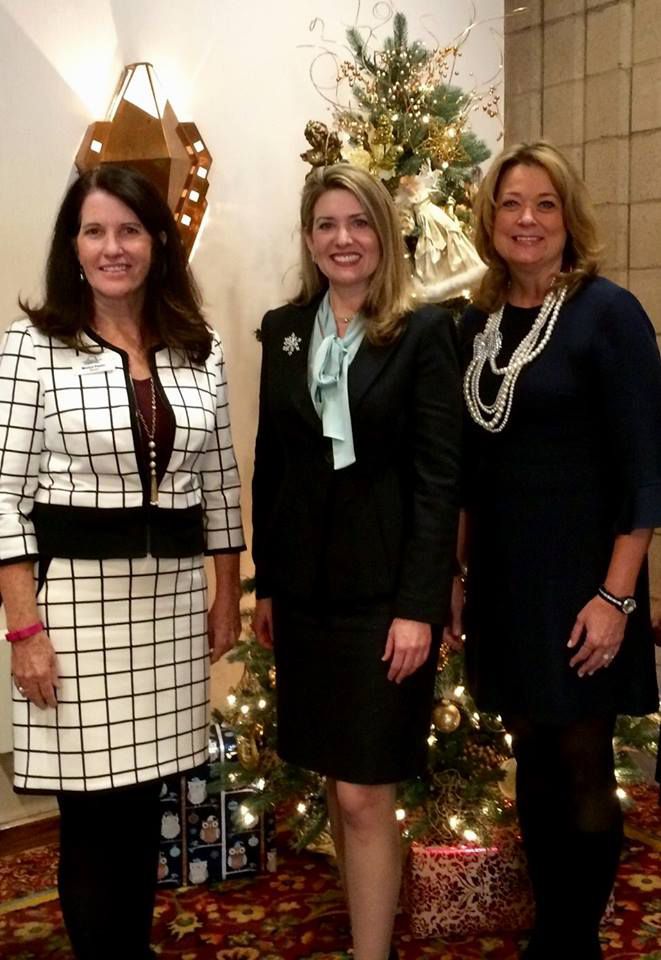 Monica Pastor, recent Arizona Board of Regents President Eileen Klein and Project CENTRL President and Arizona Nursery Association Executive Director Cheryl Goar.
Straight out of college, her first employment was with Arizona Farm Bureau as their Director of Field Services and Fieldman, now known as field manager. Additionally, the one county with a full-time staff person, Monica was hired away to be Maricopa County Farm Bureau's Executive Director in 1985. But by 1997, the University of Arizona nabbed her and never gave her up until her recent retirement in January of this year.
What got you interested in agriculture? I was very involved in Girl Scouts and had been exposed to Forest Service personnel. I made the decision to go to college to get a degree in Wildlife Ecology. That degree was offered in the University of Arizona (UA) College of Agriculture and Life Sciences. So, I enrolled in the college. One requirement was to take a class in economics, so I chose Agricultural Economics. I found I enjoyed the course and pursued a BS in Ag Econ.
What is your Farm Bureau Journey? I graduated from UA in May 1979. I interviewed for the field manager position with the Arizona Farm Bureau and started working for them in June 1979. I was told the reasons I was hired were because of my degree as well as my extensive experience as a girl scout and my volunteer activities. In that capacity, I traveled around the state meeting with the Board members of each of the county Farm Bureaus, meeting with the Safemark dealers and the Farm Bureau Insurance Agents. I became Arizona Farm Bureau Director of Field Services in 1981. I supervised the Field Representative, planned the Annual meeting and worked with the Executive Secretary, Andy Kurtz, on creating membership services programs and promotional items. Then in 1985, I became the Executive Director of the Maricopa County Farm Bureau. I held that position until October 1997 when I went to work for the UA CALS Cooperative Extension. The Maricopa County Farm Bureau has the County Extension Director serve on their Board. I learned about Extension through the experience of having the Extension Director serve on my board.
Why is Farm Bureau important today? I feel the strength of Farm Bureau is that the organization is run by the actual members. Policies come from individuals who get involved in the policy development process at the county level. Many organizations elect Board members who then set policy where Farm Bureau members set the policy and Board members make sure they are implemented.
What are the critical issues you see for the future of farming in Arizona? Consumers need to understand the importance of a strong agriculture industry to our economy, our well-being and to the United States. We need to maintain a strong agriculture industry in the U.S. I do not want my grandkids to live in a country that is dependent upon other countries for their food. Arizona has ideal growing conditions for many important crops. Arizona consumers need to understand the importance of agriculture to our state.
Share some interesting historical tidbits you're familiar with about your county Farm Bureau and/or Arizona Farm Bureau. When I was hired, as mentioned above, my job position was Fieldman. That was because there were no females in that position in Arizona and as far as I know no other state Farm Bureau's had females in the "field." Then I became the Director of Field Services and I know I was the very first in that role in any state Farm Bureau. I am honored to be able to have served in that role, but it is also encouraging to know that females on state field staff are now common across the country. I am not the reason states have started to hire females, but I would like to think I paved the road because other states could see that females could serve in those important roles based on my demonstrated professionalism.
While I was working for the Maricopa County Farm Bureau the Summer Agricultural Institute was created. It was many organizations that joined together to put on the first Institute and those same organizations joined together to create the AZ Foundation for Agricultural Literacy as a non-profit to continue the funding for SAI. SAI has trained over 700 classroom educators since the first Institute. This is important because we have classroom teachers who are teaching their students about agriculture.
Share something that most people don't know about you: I am a triathlete. I am currently training for my seventh sprint triathlon (400-meter swim, 12-mile bike, 5K run). It will be on August 25 in Anthem.
I started running after volunteering with the Farm Bureau water station for the 2008 PF Chang marathon that Janel Rogers had run in. I saw there were people with my body shape (not skinny mini) completing the marathon. So, I signed up for the January 2009 PF Chang half marathon. I finished and got the running bug. I have completed 163 races in the 10 years I have been running from 5K's to half marathons.
I got into triathlons just to up my training motivation. I have also done 4 or 5 indoor triathlons (swim for 10 minutes, stationary bike for 30 minutes and treadmill run for 20 minutes). Plus, I have done 3 duathlons (bike and run with no swim).
I try to do a race in the cities we go on vacation. Usually, the race is a 5K.
Join Our Family