Member Benefit Spotlight: UofA Global Campus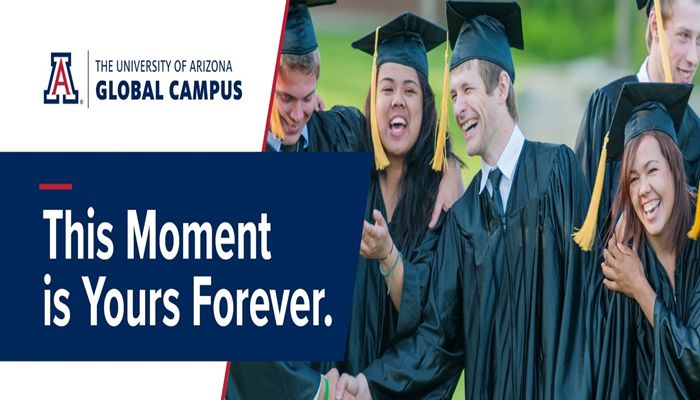 Arizona Farm Bureau is excited to announce a new member benefit with University of Arizona-Global Campus (UAGC). Members will have access to exclusive savings on tuition and more!
UAGC is a recognized leader and innovator in distance learning and online education. UAGC is designed to meet the needs of working students, offering programs most often sought by those whose primary educational goals relate to developing professional and career-relevant competencies. Flexible schedules, innovative delivery, and accessible academic support tools help working students balance busy lives with academic studies. UAGC offers associate, bachelor's, master's, and doctoral degree programs. Some of the key benefits students will find at UAGC include:
An opportunity to transfer up to 90 approved credits* toward an undergraduate degree, which reduces the overall program length and cost
Flexibility of asynchronous online classes that enables busy adults to fit education into their schedules
A unique partnership with business leader Forbes Media that allows UAGC to incorporate Forbes content into curriculum at the UAGC Forbes School of Business & Technology®
WHY UAGC?
 Tailored to fit your life and to work with you, UAGC provides significant flexibility and the support resources you need to earn your degree and pursue your professional goals. The mission of UAGC is to provide high-quality, accessible, affordable, innovative educational programs that meet the diverse needs of individuals pursuing advancement in their lives, professions, and communities.

 VALUE
At UAGC, we provide learning opportunities that help students synthesize theory and practice, enabling them to respond ethically to contemporary issues and complex problems in the workforce, and in their communities. We place priority on innovation, continuous assessment, and improvement of student learning, curriculum development, access to learning resources, and responsive students' services.
QUALITY & SATISFACTION
We believe that quality in online course development is intentional, and we weave this commitment of quality into our online course development process. Our curriculum is mission – driven, and outcome based. Faculty governance is a part of our course development, and our course model is based on curriculum and course alignment, and subject to rigorous "quality matters" review, and mapping of successful program outcomes to courses. UAGC's strong, workplace-relevant academic programs help motivated students to achieve their personal and professional goals. UAGC is designed for student success with a 14:1 total student-to-faculty ratio and average class size of 21 students.
To learn more about UAGC please visit www.uagc.edu and stay tuned for exclusive member savings on tuition at the University of Arizona-Global Campus.