Membership Matters: Choosing the Right Benefit for the Job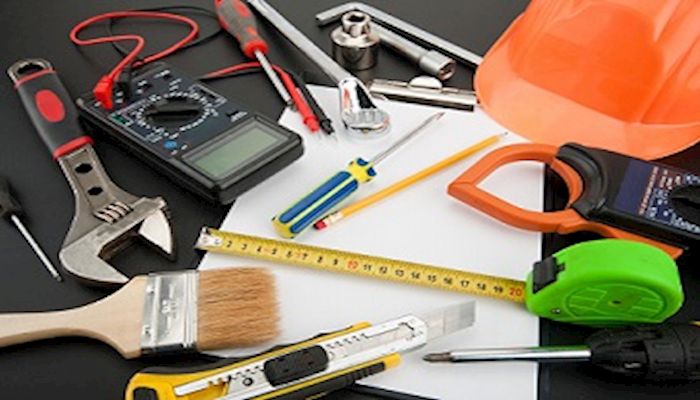 My Grandfather used to say it was important to use the right tool for the right job. He said that having the right tool makes the job easier. Makes sense. You can't hammer a screw...you need a screwdriver. Today, we are fortunate to have a wide range of tools and services that help us in our daily lives. Farm Bureau members have over 250 statewide and local benefits available to them. All local benefits are listed by county and by category on www.azfb.org and the FB Benefits app. Yes, we have an App for that.
Let's take-a-look at the business/personal member benefits category. There are about 40 discount offers in this category. They include tools, equipment, safety items, printing, manufactured homes, business services and lots more.
Benefits that make your job easier:
1. Amerigas Statewide
2. Caterpillar Inc Statewide
3. Case IH Statewide
4. John Deere Statewide
5. Grainger Online with free shipping
6. Office Depot/Office Mas Statewide
7. Homes Direct Statewide
8. Truly Nolan Pest Control Gilbert
9. Fiesta Business Products Payson
10. Green Nija Pest Control Tempe
11. 1st Class Computers Kingman
12. Low Budget Movers Coolidge
13. Yavapai Bottle Gas Dewey
14. Star Mail Gilbert
15. Horn Pest Management Tucson
16. Vern Lewsi Welding Supply Statewide
17. Fretworks Music Center Yuma
18. Desert Dimensions Properties Scottsdale
19. Red Balloon Scottsdale
20. Nova Home Loans Tucson
21. Southside Laundromat Lake Havasu
22. Area Safe & Lock Services Tucson
23. Custom Golf & Repaid Lake Havasu
24. Titan Alarm Phoenix
25. Adams Refrigeration Phoenix
26. Form Management Services Buckeye
27. Harvest Time Group Avondale
28. Sierra Sani Services Buckeye
29. Classic Vinyl Buckeye
30. Roer's Well Scanning Buckeye
31. Allegrucci Law Office Buckeye
32. Kwikprint Wickenburg
33. Sleep Logic Mattress Center Lake Havasu City
34. Liberty Tax Service Mesa
35. Northern Chemical Flagstaff
36. Arizona Livescan Statewide
37. Jayson Knott Photography Flagstaff
38. Social Proof LLC Phoenix
39. Santizo Realty Group Tempe
40. Mohave Memorial Funeral Home Kingman
Editor's note: For more information on our member benefits including our regional benefits go to Arizona Farm Bureau's member benefits page online. Or, download the Member Benefits app to your smart phone for easy, everyday access to your benefits.