Redistricting: A Lesson in the Power of Our Voice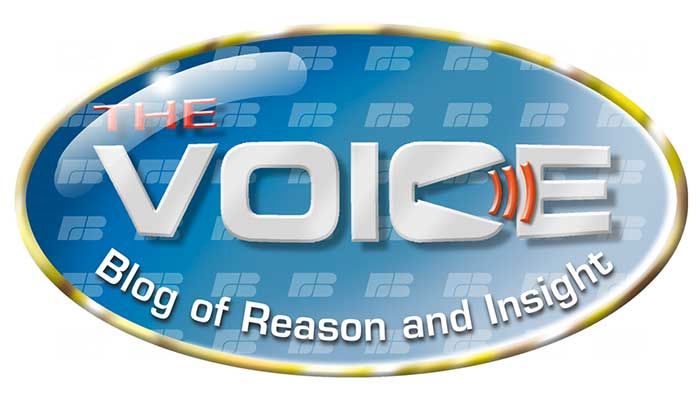 It was the Christmas present that politicos across the state had been waiting for: on December 21, 2021, the Independent Redistricting Commission (IRC) approved its final legislative maps. We now know (pending the inevitable, but hopefully quick, legal challenges to come) what Arizona's legislative and Congressional districts will look like for the next decade.
Just when it seemed we had finally memorized the legislative district (LD) numbers and who represents which district, we're now making flashcards to try and wrap our heads around the new numbering. We will spare you an analysis of all 30 legislative districts and 9 Congressional districts and focus instead on districts that are heavily agricultural.
Legislative Districts 
LD5 (now LD30): The River District encompasses most of Arizona's western border. It looks very similar to its current counterpart, but with a newly added block that follows the US60 as far east as Wickenburg. This is a solidly red district where Biden won only 27 percent of the vote in 2020, so expect to see it maintain the status quo with three Republican members.
LD6 (now split between LD1, LD6, and LD7): While the northernmost parts of current LD6 will be encompassed into a new LD6, which reaches across the northern border of the state to encompass the Apache and Navajo reservations, the southern sections are now in neighboring LDs 1 and 7. Both lean heavily Republican. LD1 includes Prescott, Cottonwood, Chino Valley, and Paulden. LD7 is far more winding and includes Flagstaff south of I-40, Payson, Snowflake, Globe, and has its southern tip in San Manuel. LD1 is expected to be solidly D, while LDs 1 and 7 are solidly R. But look out for some election fireworks (or, at least, friendly conversations) in LD7: there are currently two Senate incumbents, Wendy Rogers and Kelly Townsend. Townsend has filed her intention to run for Congress, so that likely leaves Sen. Rogers as the frontrunner. There are also three House incumbents: Brenda Barton, David Cook, and John Fillmore. How those folks will decide to compete for the two House seats remains to be seen.
LD8 (now LD16): Follows I-10 through Pinal County, encompassing Maricopa, Casa Grande, Florence, and Coolidge. The new district is rated highly competitive by the IRC, but current trends would suggest the likelihood of Republicans keeping control of this district is high.  
LD13 (Now LD25): Similar to the current district, this is a solidly R LD that encompasses the west Phoenix valley along I-10 to the north and runs west with I-8 to the South. This district is significantly different in Yuma, however, and uses the Colorado River as part of the northern border but does not stretch far enough east to encompass Somerton. We're excited about this district, which will place current incumbents Rep. Tim Dunn (Yuma) and Rep. Joel John (Buckeye) together in the same district with Sen. Sine Kerr (Yuma).
LD14 (now LD19): This is another district that looks substantially like its predecessor, minus some changes to its outermost borders. The new district will no longer encompass all of Cochise County but will relinquish most of the border areas and carve out Bisbee. It will continue to encompass all of Graham County and most of Greenlee, save the northern edge. It remains solidly Republican, and current LD14 incumbents Sen. David Gowan, Rep. Gail Griffin, and newly appointed Rep. Lupe Diaz are joined by one other incumbent, Democrat Andrea Dalessandro. Dalessandro has expressed that she has little interest in running in a district she's unlikely to be able to win, so expect some familiar faces to go along with the new district number.
Congressional Districts 
CD1 (Now CD2): Though trimmed slightly, the new CD2 will continue to be one of the largest districts in the nation in terms of landmass. It will include the Apache and Navajo nations, the San Carlos and Gila Indian Community reservations, but stops short of including areas south of Casa Grande including Eloy. The new borders look worse for incumbent Congressman Tom O'Halleran, but metrics still project a Democrat win in 5 of 9 simulated scenarios.
CD2 (Now CD6): Southern Arizona's new district looks similar to the new LD19 and encompasses most of Cochise, Graham, and Greenlee counties, as well as Pima County east of Tucson. Currently held by Democrat Ann Kirkpatrick, who is not seeking re-election, this new district leans Republican but is rated highly competitive. There's an impressively large field of Democrats with their hat in the ring already.
CD4 (Now CD9): Another district that looks very similar to its legislative district counterpart, this district encompasses Arizona's western border along the Colorado River and ends just south of I-8. It also encompasses Wickenburg and Luke Air Force Base to the east. It's heavily Republican, and Paul Gosar has already stated his intention to defend his seat.
To see all of the maps, and to get far more detail than what is summarized here, go to the mapping hub on the Independent Redistricting Commission's website: https://redistricting-irc-az.hub.arcgis.com/pages/final-draft-maps#finaldraftmaps  
Your Voice Made the Difference 
As with any redistricting process, agricultural producers can claim some wins and some losses in this final map. But this year, there's one big win that we hope the agricultural community will not only celebrate but replicate in years to come.
As the final drafts were being circulated, it looked as if the agricultural community in the west Phoenix valley would be arbitrarily broken up, with key production areas moved into a district with little agricultural interest. As a result, this important sector of farming would have diminished influence within its district, and diminished influence in the Legislature as a whole. Realizing this, farmers and farm families mobilized to send the redistricting commission comment after comment describing how this breakout would harm their businesses and livelihoods. According to one commissioner, the IRC was "inundated" with comments asking to keep the agriculture in Buckeye and the surrounding communities together. And, in the end, that's precisely what happened: The new LD25, which is similar to current LD13 in that it stretches from the west Phoenix valley to Yuma, incorporates both Buckeye and the town of Liberty, and therefore, all (or mostly all) of the agricultural production in that area.
This story highlights how something as simple as an email, comment, or phone call can make a difference when it comes to the future of Arizona politics. Sometimes, participating in the political process may seem like shouting into the void, but this is just one example of why it's not. When amplified through participation across multiple families and multiple farms, your concerns make a difference to decision-makers across the state. And sometimes, that difference means better legislative representation for the next ten years.