Rosie on the House Receives Arizona Agriculture's Media Award
By Julie Murphree, Arizona Farm Bureau: The well-known radio show Rosie on the House received the Arizona Farm Bureau Media Award for fair and balanced reporting and commentary when it comes to issues impacting agriculture at a recent awards ceremony celebrating farmers and ranchers throughout the state during its 92nd Annual conference at the Scottsdale Resort and Conference Center.
During the last couple of years the Rosie crew has included more and more conversations about agriculture. By highlighting segments of the show with Farm Bureau about Farmers' Markets and Arizona agriculture in general, Rosie on the House has become a true friend to agriculture.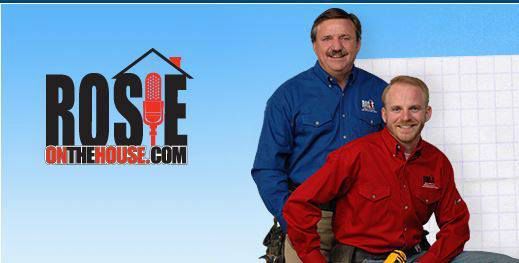 Rosie on the House Host Rosie Romero started in the remodeling industry in 1972. Since 1988, Rosie on the House has helped this Cajun carpenter share his down-to-earth approach to happy homeownership with tens of thousands of Arizonans. Today, the information-packed question-and-answer show is the most powerful tool in the homeowner's toolbox.
Rosie's co-host is his son, Romey, a do-it-yourself buff who helps Rosie offer step-by-step solutions to common home improvement dilemmas.
Rosie on the House is truly a family affair. One of the early times that Farm Bureau was asked to participate and share information about Arizona farming and ranching was the first time that Rosie's wife, Jennifer, hosted the entire show by herself. During that show, Jennifer asked Farm Bureau to talk about local food and our state's retail farmers, including the Fill Your Plate direct market listing at fillyourplate.org.
The Rosie on the House show starts off the 8 O'clock segment with a landscape and garden hour co-hosted by John Jay Harper, a Farm Bureau member and well-known fixture in the plant nursery and landscaping industry. Harper keeps listeners engaged with his countless insights on home gardening.
"It's pretty special for the radio team of Rosie, Romey and John Jay who we've been listening to for years sharing common-sense solutions carry their insights and discussion over into observations about where our food comes from and all that agriculture is doing for our state," says Arizona Farm Bureau President Kevin Rogers. "In a day and age where Arizona families want to know more about their food,
Rosie on the House
helps make this connection with a very entertaining and educational radio format. We in agriculture appreciate that very much."