Seriously, You Need to Take Advantage of Farm Bureau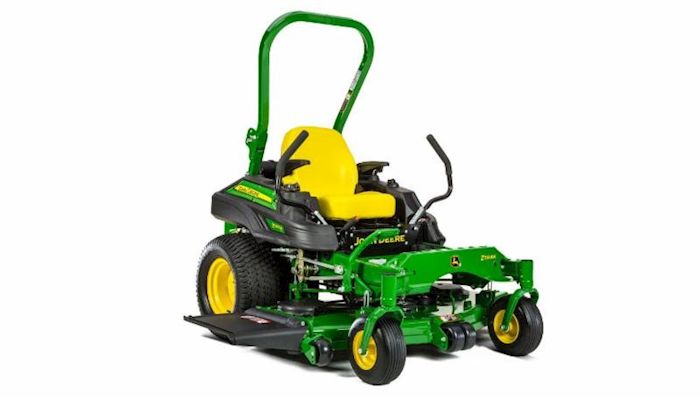 During a recent visit to our doctor's office, I struck up a conversation with a woman in the waiting room. We introduced ourselves and talked about what we do for a living. Turns out she is insured by a Farm Bureau Financial Services agent and is a member of Arizona Farm Bureau. I talked about the great member benefits and she said, "You mean to say that I have member benefits and discounts? Where can I find out what they are and how to use them?"
I decided right then to remind Arizona Farm Bureau members – especially our Ag members -- about all the great benefit discounts available to them. Not only do these benefits exist but they mean real savings to you and your family, if you use them. (They're listed below but also available on our "FB Benefits" mobile App.)
Simply making one discount purchase can pay for your membership on the spot, especially if that purchase is a new Ford F150, a John Deere lawnmower or even some CASE IH equipment. Yes, you must spend some money to save some, but if you had plans to buy a new Ford vehicle anyway, get the $500 rebate, exclusive to Farm Bureau members!
Because you belong
Farm Bureau Financial Services: access to insurance and investments
Farm Bureau Bank: credit cards, checking, savings; vehicle and home loans
AmeriGas: $.05 off per gallon of propane
Ford vehicles- $500 rebate on new Ford cars and trucks
Lincoln vehicles- $750 rebate on new Lincoln vehicles
Sears Commerical- on-line savings
ClearValue Hearing Healthcare benefit- Up to 55% discount
Choice Hotels: 20% discount
Grainger: 10% discount on catalog items. Free shipping for online orders
Wyndham Hotel Group: 20% discount
Motel 6: 10% discount
Tripbeat Endless Vacation: up to 25% savings
Sea World tickets: save up to 20% on adult and child admission
Harkins Theatre tickets: save up to $3 per ticket
Universal Studio: discount tickets
Knott's Berry Farm: discount tickets
Verde Canyon Railroad: 10% discount
LEGOLAND: Save $34 on adult and $29 on child tickets
San Diego Zoo & Safari Park : discount tickets
TicketsatWork: Save up to 60% on entertainment tickets
Case IH- $300 - $500 off select equipment
Avis/Budget: up to 25% discount
Enterprise, Alamo, and National car rentals: save up to 20%
Life Line Screening: 30% off health screenings
Farm Bureau Prescription Discount Program: up to 75% savings with free drug card
Homes Direct: Up to $7.500 off manufactured homes
Office Depot/Office Max: 80% off online purchases
Truly Nolan: $35 off initial pest treatment, $75 off initial Termite treatment
USAPetmeds.com: 15 – 55% off pet and livestock medications & supplements
WorkBoots.com – Save 10%
Caterpillar: Save up to $2,000 on equipment
John Deere: Save up to $3,200
Local/Regional benefits: Over 140 discount locations offered statewide
Two Blogs: The Voice and Fill Your Plate find and follow on azfb.org
FillYourPlate.org: Farmers and Ranchers that sell direct to you
If you need more information, visit www.azfb.org or call 480-635-3609.
John Deere Newest Member Benefit
Arizona Farm Bureau members can now receive special access to the John Deere's GreenFleet™ Loyalty Rewards program, providing members with a free two-year Platinum 2 membership. It's easy to become a GreenFleet member too! Just sign up for John Deere GreenFleet Loyalty Rewards program using a valid member ID and zip code for membership verification, and become a Platinum 2 level by visiting www.JohnDeere.com/FarmBureau!
Farm Bureau members are eligible for the following benefits as Platinum 2 status members:
Discounts on the following categories of equipment:

$350-$3,200 off Commercial Mowing
$100-$250 off Residential Mowing
$200-$350 off Utility Vehicles
$200-$350 off Tractors
$500-$3,700 off Golf & Sports Turf
17% off MSRP – Commercial Worksite
Go to the GreenFleet website to learn about the discounts and other benefits of being a Platinum 2 member!
Don't Forget the Discount Partners in your Area
Your Farm Bureau membership can save you up to 15% off haircuts, auto repair, restaurants, carpet cleaning and more at one of the local and regional benefit locations.
Log on at azfb.org, click on member benefits then "Local/Regional Benefits." These discount partners are listed by county and are provided by businesses that do not offer one of our statewide benefits. These discounts come from a local business near you…one you may be using everyday.
Don't forget to check your FB Benefit app for all your member benefits.
Editor's note: For more information on our member benefits including our regional benefits go to Arizona Farm Bureau's member benefits page online. Or, download the Member Benefits app (FB Benefits) to your smart phone for easy, everyday access to your benefits.