So You Voted, Now What?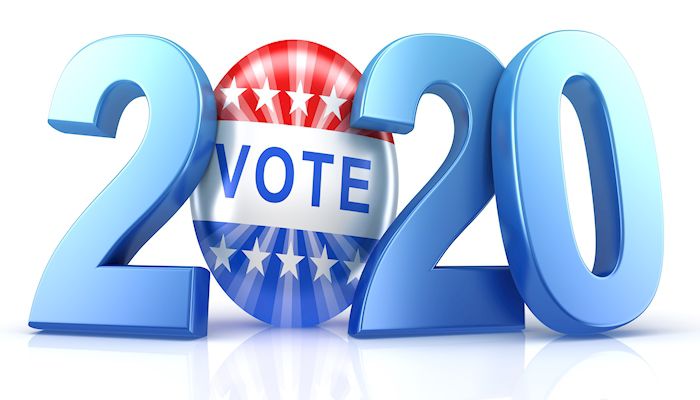 As of this moment, votes are still being counted and the Arizona Secretary of State (www.azsos.gov) has an easy-to-use tracking portal on its website that will tell you the most up-to-date certified counts for state-wide and legislative races. For local races, go to your County Recorder's website to see the latest vote counts.
The weeks leading up to an election are some of my favorite weeks of the year, even despite the barrage of campaign television spots, a mailbox full of political ads, and street corners crowded with signs. And, if I'm being honest, the political junkie in me even finds enjoyment in those. Instead, I like election seasons because they're reminders of one of the most sacred rights we have as Americans: the right to decide for ourselves who will govern us. Seeing a record number of people embrace their civic duty by exercising that right reminds me of just how blessed we are to have it – and just how fortunate I am to work with an organization of members who take it so seriously.
But for many, the end of an election marks the extent of their civic engagement: they celebrate if their guy or gal wins, lament if they lose, and then forget their names just as soon as the campaign signs are taken down. Arizona Farm Bureau members, on the other hand, know that the end of an election isn't when the work of political engagement ends. Instead, it's when the real work begins: the work of engaging with our newly elected officials as they make decisions on the issues we care about. With the election behind us,
Now is the time to sign up for AZFB's political Calls to Action. When you do so, you'll not only receive notices every time we need you to engage on a particular issue, you'll also begin to receive our regular Legislative Updates, giving you a snapshot of everything going on at the Capitol.
Now is the time to become engaged in your county Farm Bureau organization. Not only will you have a place to talk about the issues you're facing, but you'll also have a built-in group of friends and neighbors who are likely going through the same thing, and know-how to help engage your state organization to help.
Now is the time to take advantage of the leadership opportunities that Farm Bureau offers. Whether it's through the Young Farmers and Rancher's Program, the Women's Leadership Program, or through our current and future business and leadership development webinars, Farm Bureau is dedicated to giving you the tools you need to make an impact in your community, no matter who your elected leaders might be.
Now is the time to educate the future voters of tomorrow. Volunteering with our Agriculture in the Classroom program is the perfect way to make sure that our future consumers hear truthful messages about agriculture in a way that they'll never forget.
As Arizona Farm Bureau members know, civic engagement doesn't end once your ballot is counted. Indeed, that is only the start of our duty to engage with those whom we have elected.
Editor's Note: For a detailed analysis of Arizona and federal election results, join us on November 18 for the third in our "Webinar Wednesdays" series. The 10:00 webinar will feature a "Left/Right" Panel of Arizona political consultants to give you both party's perspectives on local election results and a preview of the Arizona Legislative session. The 12:00 webinar will include a conversation with experts from Copper State Consulting to dissect the federal election and what we can expect out of D.C. for the next four years. For more information or to register, email Chelsea McGuire at advocacy@azfb.org.