The Honorable Mention Goes to Joe Citizen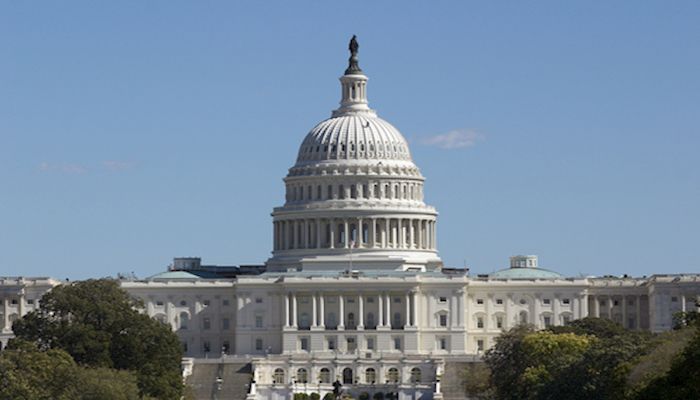 Before coming to work for Farm Bureau, I'd gone nearly every year to Washington D.C. when I was part of the National Cotton Women's Committee of the National Cotton Council. The once near-speechless awe I'd maintained for our political leaders had grown thin.

This change of perspective made me nervous. Had I become a cynic about politics? Or, might my attitude be defined by a more pragmatic transformation.

One experience certainly helped. In 2007 I had an epiphany moment when joined with Arizona Farm Bureau's D.C. delegation to meet our Congressional leaders.

In D.C. that year, I was separate from the group as I'd just left a gathering with American Farm Bureau's Women's Leadership Committee after giving a presentation. Heading the Farm Bureau delegation's way, I ended up in Senator Jon Kyl's office about 10 minutes ahead of the group. While I waited in the office, Senator Kyl walked in trailed by some of his staff.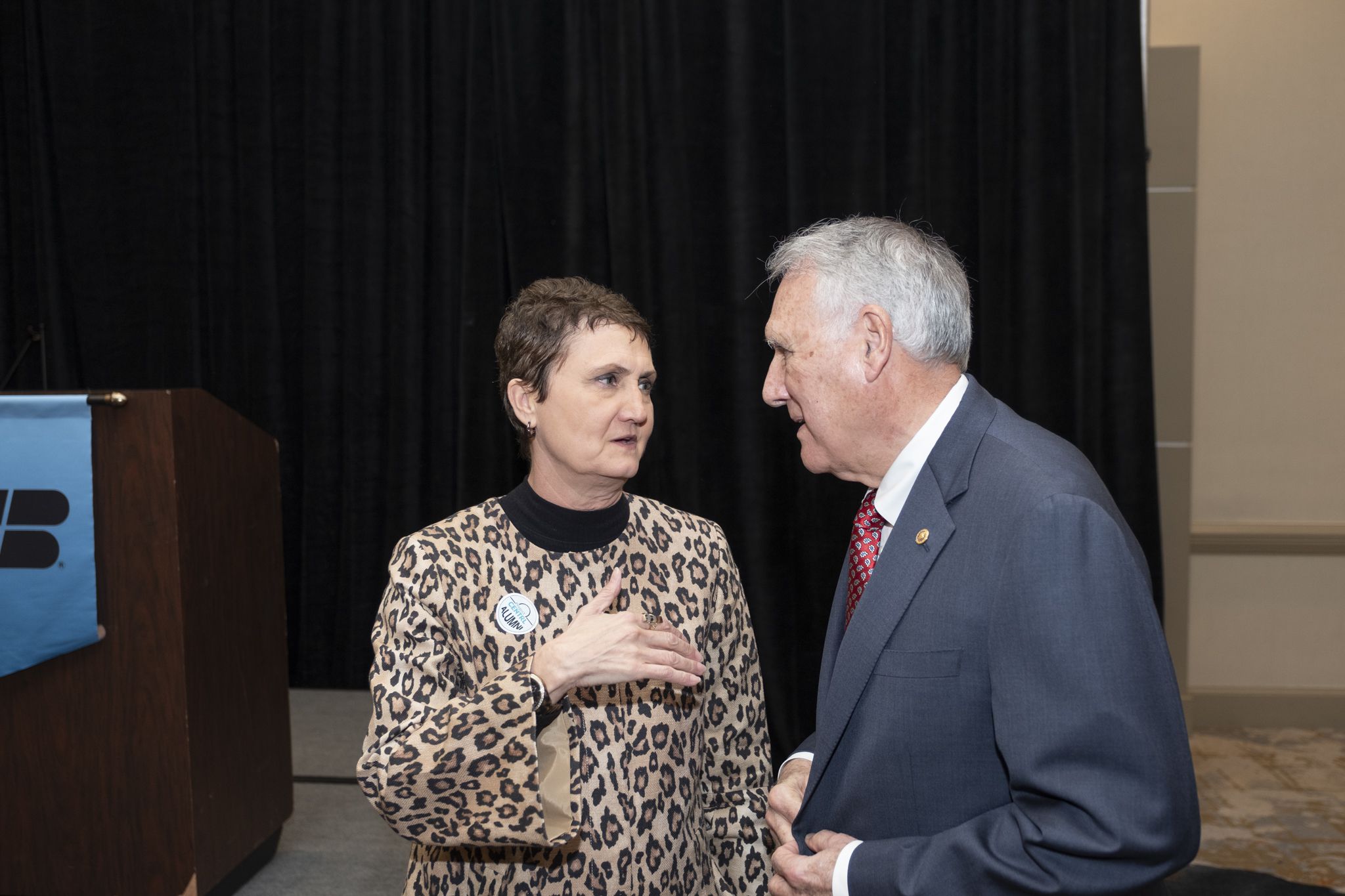 Another serendipitous encounter with Senator Kyle last November during Arizona Farm Bureau Annual Meeting in November.
"You must be with the Arizona Farm Bureau group," Senator Kyl said, as he stuck out his hand to shake mine, noting my name badge. Then, he sat down next to me and we chatted for about five minutes. Flattered, I answered every question the Senator asked (a role reversal for my journalistic questioning of everyone else) and for a moment felt like we were simply two American citizens dreaming of the best for this country, not the Senator and the constituent haggling out the importance of our position on an issue. Jon Kyl didn't act like a politician to me; he reflected his humanity, the unabashed "Joe, well Jon, Citizen."
Arizona Governor Doug Ducey's earlier appointment of Kyl to replace Senator John McCain generated cheers from me because of his statesman-like qualities. Having stepped down and with Martha McSally now in that Senate slot, it's a reminder of the potential of all of us to serve. Thank you, Senator Kyl, for your service!
Which leads me to reflect that all our elected officials start out as average American citizens before they become candidates for office and then serve in those honorable positions once elected. But at their core, they are simply everyday Americans trying to reflect the perspectives and needs of their constituents. By remaining grounded in this fact, we as advocates can exhibit the statesmanlike qualities of disagreeing with our elected officials agreeably as protocol dictates.
However, if money, time and intimidation were not a deterrent, would you be willing to run for a political office on the local, state or national level? A good chunk of our citizenry is well qualified to run for office. In fact, our system of government relies upon citizens who are willing to step up and participate in the public discourse and exchange of ideas that occur in our election system.
A candidate's lack of "political" experience shouldn't disqualify them. That's fixable. The fact that we're experiencing the day-to-day challenges of American life qualifies us.
The idea of political service should certainly not be discounted by those in Farm Bureau leadership. A core competency of ours is to develop leadership and advocacy skills if you get involved in Farm Bureau activities. In our own Arizona Legislature today, we can count a handful of legislators with farm backgrounds and grounded leadership that they credit the Farm Bureau with developing. Senator Sine Kerr wrote an entire editorial about this very fact.
But also remember that while serving in public office is a great way to have an impact, you do not have to run for office to make a difference. Support those candidates who share your perspective and will fight for your interests. Encourage your friends and those who share your views to do the same. Take the time to develop relationships with elected officials at all levels of government. As Farm Bureau members, we create numerous opportunities for you to meet your legislators.
And once the dust settles and the candidates are seated, we place the "Honorable" before their name. This is only the beginning of the hard work. They are elected by you and me to reflect the needs and perspectives of you and me, their constituents. Our engagement with our political leaders shouldn't end after we vote them in office.
So, the next time you write to your representative because you're staying engaged, certainly place the word "Honorable" before their name and title. Also, remember who gave them that honor.
Editor's note: As a Farm Bureau member, If you have questions about business and leadership development in Arizona Farm Bureau contact Amber Morin at 480.636.3611.
Join Our Family