Times and Standards Are Changing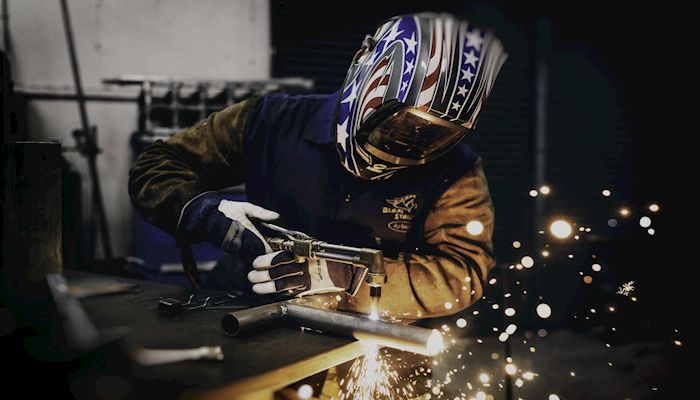 Times are changing and so are the standards. Not only on the farm and ranch but in classrooms across the state. A revised set of high school Agriscience Standards is here, and the class of 2021 will be the first tested on these standards.
Seeking Skilled Workers
Each year there are nearly 58,000 new jobs that need to be filled in food, agriculture, renewable natural resources, and the environment. Yet there are only about 35,400 new U.S graduates with expertise in these areas. This past fall, the Arizona Department of Education, Arizona agriculture teachers, and industry representatives worked toward a solution to this problem.
"Industry has to be at the table with our teachers. If we are not communicating our needs for specific skills and adding tools to the teachers' toolboxes, we will never fill this employment gap," says Katie Aikins Director of Education for the Arizona Farm Bureau.
The outcome of these meetings? A recommendation for new and updated Agriscience Standards for the 81 agricultural education programs across the state. These recommendations were endorsed by the Arizona Career and Technical Education Quality Commission in October 2018.
A Forgotten and Misunderstood Industry
Agriculture is an industry needed by everyone. However, it is often misunderstood and at times used as a pawn for activist groups promoting their agendas and marketers trying to sell their products. The reality is the average person is 3 to 4 generations removed from the farm and ranch. And unfortunately, they do not have the firsthand knowledge and experiences necessary to know when a story is true or just that, a story.
The Agri-science Standards will hopefully address some of these issues, giving students the skills necessary to be informed, consumers. Before consumers can really dive into the food story, it's important that they can evaluate appropriate resources for research and use scientific evidence to investigate controversial topics and make educated decisions. Genetic engineering comes to mind, for example.
Think for a moment about all those labels in the grocery store. Many consumers use those labels to make choices that affect their buying choices, eating habits, and pocketbooks. What if that label, though, didn't mean what the consumer thought when purchasing the product? What if instead of providing the consumer with pertinent information it instead was merely playing into people's ignorance about food? Everyone needs to be able to analyze food product labels and not be persuaded or dissuaded from purchasing products based on propaganda.
Here are some of the other standards that included as part of the Agriscience Standards:
Investigate the impact of the agricultural industry on population, food, energy, and the environment.
Describe the effects of current farming methods on water resources, erosion, and soil fertility.
Explain the effects of pesticides and fertilizers on water and the environment.
Explain how legislation affects agricultural production.
Explain how a stable agriculture sector supports a nation of food security.
Investigate government agencies that impact agriculture and food production.
Develop a plan to prevent foodborne illness in agriculture produces
A complete list of the Agriscience Standards can be found at https://bit.ly/2Dec5fG. The list of standards can also be found on the home page of azfb.org.