Unlock Amazing Deals with 'Ford Recognizes You': Exclusive Savings for Arizona Farm Bureau Members!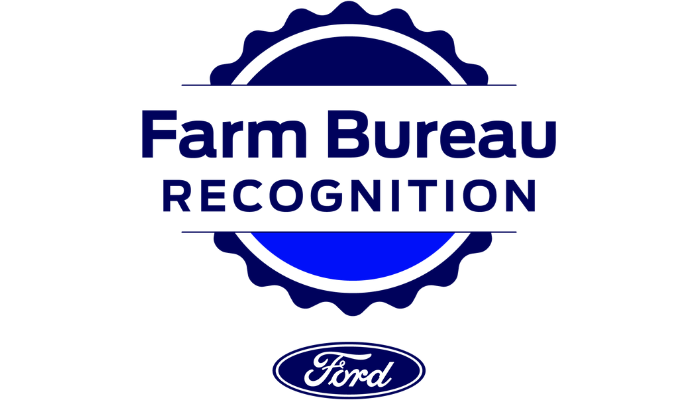 Arizona Farm Bureau Members, Ford has something special for you if you want to get behind the wheel of a new vehicle. Farm Bureau members are eligible for an exclusive cash reward toward purchasing or leasing eligible new 2024, 2023, or 2022 Super Duty, F-150, Ranger, or Maverick Ford trucks. 
Imagine driving around town in a brand-new Ford truck, whether for your farm work, family adventures, or just cruising through Arizona's picturesque landscapes. With the "Ford Recognizes You" program, this dream can become a reality, and here's how it works.
This program is about showing appreciation to the hardworking members of the Arizona Farm Bureau, and what better way to do that than by offering exclusive savings on new Ford vehicles? Yes, you read that right – exclusive savings! Ford values the dedication of our farming and ranching community, and this program is their way of giving back.
So, how can you take advantage of this fantastic opportunity? It is as easy as pie! Just head over to the Farm Bureau Recognition. You will find all the details to explore the available savings and incentives. Whether you are eyeing a rugged pickup truck, a versatile SUV, or a fuel-efficient car, Ford has many options to suit your needs and preferences.
Did we mention that this program is not limited to just one Ford model? That's right – you can choose from an array of vehicles, each equipped with the latest technology, safety features, and unmistakable Ford performance.
So, fellow Farm Bureau Members, if you've been dreaming of upgrading your vehicle, now's the time to make it happen with the "Ford Recognizes You" program. Take advantage of this opportunity to drive home a new Ford while enjoying the savings you deserve.
Visit azfb.org and select "membership" to see all the amazing benefits you have as a member of the Arizona Farm Bureau. Our Membership section is categorized by benefit type, providing a quick and easy way to browse the options and see what is available. Take advantage of all the fantastic benefits waiting for you as an Arizona Farm Bureau member!