Unlock Exclusive Savings and Premium Experiences with Arizona Farm Bureau!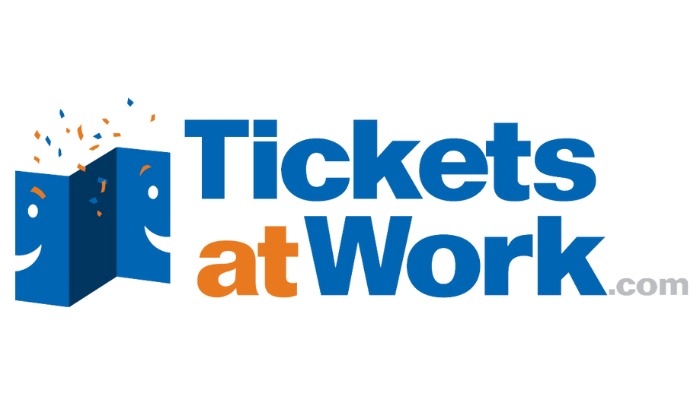 We've some amazing member benefits at the Arizona Farm Bureau. One member benefit we are thrilled about is TicketsAtWork – your golden ticket to a world of exclusive discounts, special offers, and premium experiences.
Arizona Farm Bureau + TicketsAtWork = A Perfect Match
You might wonder, "What's the big deal with TicketsAtWork?" Well, it's your VIP pass to unlock incredible savings and perks that will make you smile. Whether you're looking to score the best seats at sporting events, explore thrilling theme parks, catch top-notch shows, or enjoy well-deserved family time, TicketsAtWork has your back.
Here's a taste of what you can expect:
1. Exclusive Discounts: Say goodbye to full-price tickets. With TicketsAtWork, you can snag significant discounts on various entertainment options. From heart-pounding sports action to heartwarming family adventures, we've got it all covered.
2. Preferred Seating: Want the best seats in the house? TicketsAtWork gives you access to preferred seating at various events and shows. Get up close and personal with your favorite artists or enjoy premium views of the game – it's your choice!
3. Theme Park Thrills: Planning a day of roller coasters, cotton candy, and unforgettable memories? Arizona Farm Bureau members can now enjoy exclusive savings on theme park tickets, making family outings more affordable and fun.
4. Dining Delights: Looking for a convenient meal solution? TicketsAtWork offers discounts on meal deliveries right to your doorstep. Enjoy delicious food without the fuss – it's a win-win.
5. Seasonal Offers: As if that's not enough, TicketsAtWork keeps the savings flowing all year. We're discussing updated daily deals on everything from home entertainment to everyday essentials. You'll find discounts on electronics, meal deliveries, senior living services, and more.
Scary Good Savings This October
But wait, there's more! This October, TicketsatWork is brewing up some truly frighteningly good offers. Imagine exclusive savings and discounts on sporting events, theme park tickets, meal deliveries, and more. Our deals are so good; they're downright spooky!
 Get Ready to Harvest Savings This Fall
TicketsatWork ensures you reap the most substantial savings this fall season. Explore our October offers, which include fantastic discounts on theme park tickets, meal deliveries, electronics, and so much more. It's like having your very own pumpkin patch of savings!
 Ready to Dive In? Here's How:
1. Visit TicketsAtWork online today. (You will need our company code when creating your account).            
2. Discover the latest discounts on theme park tickets, meal deliveries, electronics, and more.
3. Start saving big while enjoying premium experiences!
Don't miss out on these incredible opportunities to enhance your membership benefits. With TicketsAtWork, you'll unlock exclusive savings and unforgettable experiences. Happy saving!
Visit azfb.org and select "membership" to see all the amazing benefits you have as a member of the Arizona Farm Bureau. Our Membership section is categorized by benefit type, providing a quick and easy way to browse the options and see what is available. Take advantage of all the fantastic benefits waiting for you as an Arizona Farm Bureau member!