Why Arizona Farm Bureau is Celebrating Thanksgiving and Christmas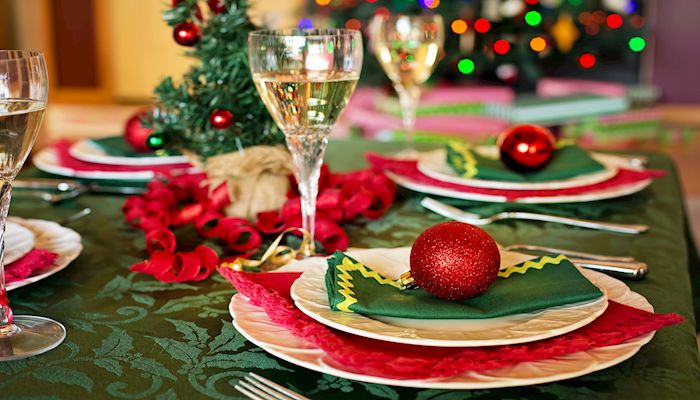 "Why are you not pricing for a Christmas dinner?" This was the question posed to me a few weeks ago from one of our regular reporters that reports on Arizona Farm Bureau's quarterly marketbaskets and our annual Thanksgiving Day meal.
He had a good question; I had no answer. The more I thought about it, the more I realized, we need to be celebrating Christmas dinner too.
As of today's news release (information below), Arizona Farm Bureau will be annually reporting on the cost of a Christmas dinner for a family celebration of 10.
The biggest reason? Beef typically ranks as Arizona's number one commodity, though dairy beats it out for the top spot periodically. And, since so many families choose beef for the main course versus turkey, it only makes sense for us to devote our attention to the cost of this special meal.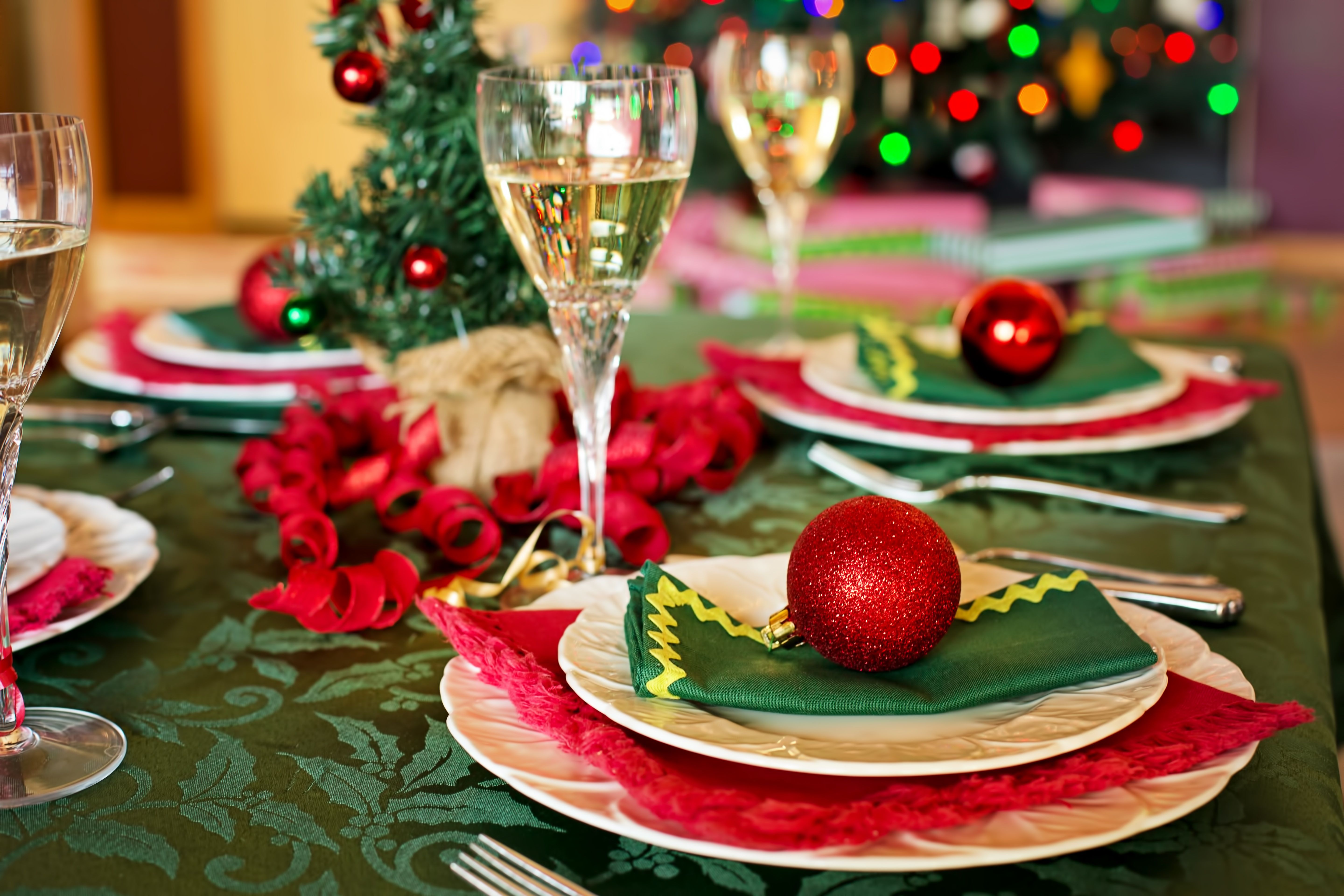 Like one Arizona farming family, we have so many reasons to celebrate the family gathering around this holiday. "We choose beef over turkey because it's delicious and it's a special treat at Christmastime," says Mary Harman, in farming with her husband, Bryan, in Pinal county. "Christmas is a special occasion and on special occasions we eat beef." The Hartmans also ranch in southern Arizona and obviously advocate adding beef to a healthy diet, especially since it's one of the best sources for getting your protein and minerals, like iron.
The Hartman's chosen cut of beef is a prime rib. While the Hartmans raise their own beef, this year's cut was purchased retail. Says Hartman, "In the grocery store, you'll find quality beef and what's fun is talking with the person at the meat counter explaining how many are being served for your Christmas dinner and they can advise on how many pounds you need to purchase."
Arizona Farm Bureau's new president, Stefanie Smallhouse, is in ranching with her husband, Andy and reminded us of how localized our food in Arizona actually is. "Throughout the year we're fortunate to enjoy a bounty of foods produced in Arizona and across the nation, said Arizona Farm Bureau President Stefanie Smallhouse, a cattle rancher, alfalfa and specialty crop farmer from Pima County. "Arizona agriculture is a $23.3 billion industry and is a major component of the state's economy."
If you want your Arizona beef directly from the rancher who raised it, you can go to www.fillyourplate.org and source for "beef."
Next year, we'll be able to compare prices to the 2017 Christmas Dinner marketbasket. In the meantime, Merry Christmas and remember to add some beef to your celebration dinner.
The Actual News Release
Launching an inaugural marketbasket in recognition of one of America's favorite holidays, as Arizonans sit down at their Christmas dinner table to dig into their once-a-year annual feast this year, the Christmas dinner with all the trimmings will cost $129.03 for an Arizona family of 10, or around $12.90 per person.
Without factoring in store coupons or specials, the cost of a 10-pound Standing Rib roast purchased in Arizona this year was $104.90, or $10.49 per pound.
The 2018 Arizona Christmas meal cost estimate is the result of the Arizona Farm Bureau's annual informal Christmas Dinner Price Survey of the prices of basic food items found on the Christmas dinner table.
The Arizona Farm Bureau survey shopping list includes Standing Rib roast, mashed potatoes, rolls with butter, green beans, cranberries, a relish tray including carrots and celery, pumpkin pie with whipped cream plus coffee and milk, all in quantities sufficient to serve a family of 10. To make a proper year-to-year comparison, these same items will be surveyed each year.
The average price of the remainder of the menu includes: 5-pound bag of potatoes, $2.30; a 16-ounce package of frozen green beans, $1.74; one gallon of whole milk, $1.95; a half-pint carton of whipping cream, $2.12; a package of two nine-inch pie shells, $2.19; a 12-ounce package of fresh cranberries, $2.50; a 14-ounce package of cubed stuffing, $1.93; a 30-ounce can of pumpkin pie mix, $3.23; miscellaneous items like eggs, sugar, flour and coffee, $3.01; one-half pound each of carrots and celery for a relish tray, $1.08; and a 12-ounce package of brown-and-serve rolls, $2.08.
Arizona Farm Bureau benchmark prices:
2017
Standing Rib Roast, 10 lbs $104.90
Cube Stuffing, 14 oz. $1.93
Pumpkin Pie Mix, 30 oz. $3.23
Pie Shells (2) $2.19
Potatoes, 5 lbs $2.30
Brown & Serve Rolls, 12 $2.08
Frozen Green Beans, 1 lb $1.74
Carrots and celery relish tray, l lb $1.08
Whole Milk, 1 gallon $1.95
Fresh Cranberries, 12 oz. $2.50
Whipping Cream, ½ pint $2.12
*Misc. ingredients $3.01
*Coffee, onions, eggs, sugar, flour, evaporated milk and butter
The Farm Bureau Christmas Dinner Price Survey is unscientific, but serves as a gauge of actual price trends across the state. This survey is based on shelf price and does not reflect special prices and promotional gimmicks. Shoppers involved in this year's survey were asked to identify the best in-store price, excluding promotional coupons and special deals.
The Arizona Farm Bureau is a grassroots organization dedicated to preserving and improving the agriculture industry through member involvement in education, political activities, programs and services. As a member services organization, individuals can become a member by contacting the Farm Bureau. Go to www.azfb.org to learn more. For information on member benefits call 480.635.3609.
Join Our Family