By Ana Kennedy Otto, Arizona Farm Bureau Government Relations Manager: Late last year the Environmental Protection Agency (EPA) finalized revisions to the Worker Protection Standards (WPS) regulations, which govern training and activities related to regulated pesticides. The rule revision process began in March of 2014 when the EPA first released proposed changes to the WPS.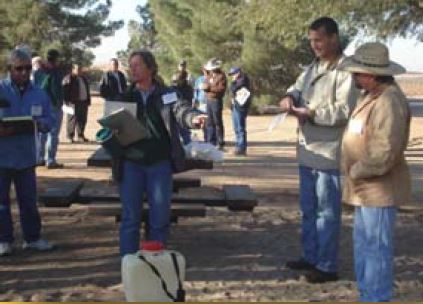 Many organizations like the Arizona Farm Bureau and American Farm Bureau, as well as individual growers, filed comments addressing concerns about the proposal in August of 2014. Although some elements of the proposal were revised to address industry concerns, many were not. Consequently growers using pesticides on their operation will have to make some changes to how they implement WPS in the next couple of years.
Compliance with most of the new WPS components go into effect in January 2017. Some elements, such as training content and pesticide safety information displays, will not go into effect until January 2018, as EPA develops those materials.
To understand some of the new requirements and see the breakout, Arizona Farm Bureau has posted a table for your to review.