5 Arizona Agriculture Farmers and Ranchers Discuss How Millennials will Have to Operate
By Julie Murphree, Arizona Farm Bureau: Our ongoing series on our Arizona agriculture farmers and ranchers is producing a number of insights from our agriculture community. Each time we interview the families we ask them their take on the future. One topic of discussion is the next generation, the millennials.
Arizona Farm Bureau asked: How will the next generation of farmers have to operate?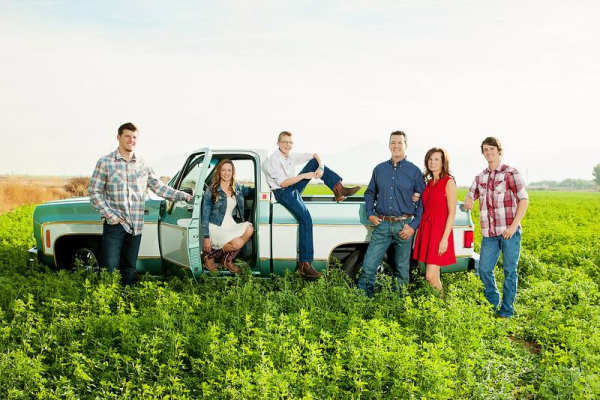 1. Donald Van Hofwegen, owner of D & I Holsteins Dairy: Milk 3,000 Holsteins cows in Stanfield, Arizona. Last year they began to process their own grain to become more vertically integrated.
"They will have to operate in more of a technical role, with using the futures markets in their business and as well becoming more vertically integrated."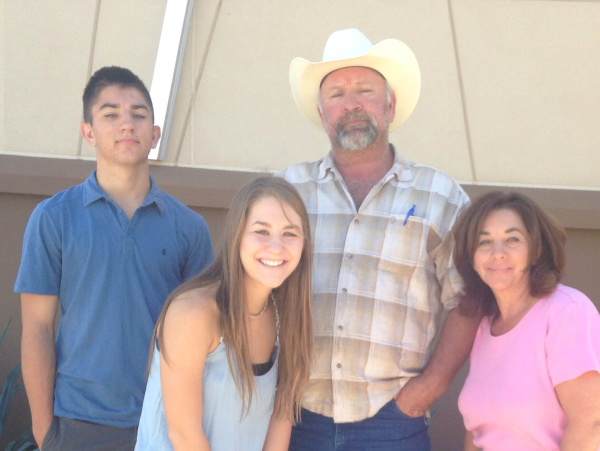 2. Todd Thelander of Thelander Farms, crops include cotton, wheat, alfalfa and guyule:
"The next generation of famers is going to have to, in my opinion, add an old school, 'put your shadow on the crop' farming with the new technology that is already assisting farmers now. It is important for the next generation to remember farming is a hands-on job, and we can't completely rely on technology."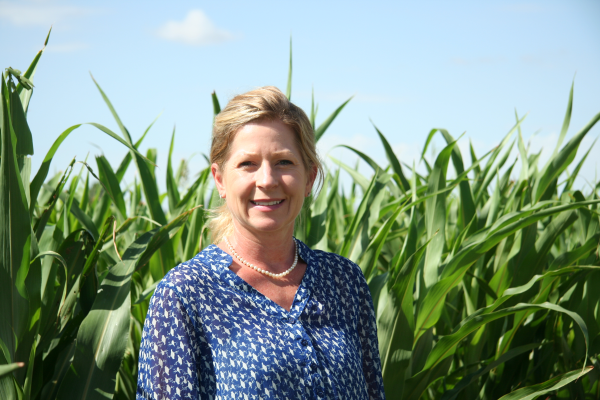 3. Janna Anderson, Beginner farmer growing ancient grains and sorghum: Janna grows mostly ancient grains on approximately 44 acres in Buckeye, Arizona.
"The trend will continue as we have seen it, less land available, bigger farms, less water and more farmers will be driven out due to the changes. Farmers who will survive will be able to adapt and turn old land that has been farmed and given up on into new farms. Some will make it despite greater odds, and many will turn to technology to make them bigger and more efficient.
"Food safety issues will continue to be a huge issue for farmers working to protect their livelihoods from the random threat of bacteria in their dirt (gasp) and consumers will become more confused and concerned than ever that the food they are feeding their children won't be safe to eat unless it has some government program seal to back it up. Me, I am just going to brush off the dirt and keep eating my yard peaches and have fun doing what I do while I can find land to grow on!"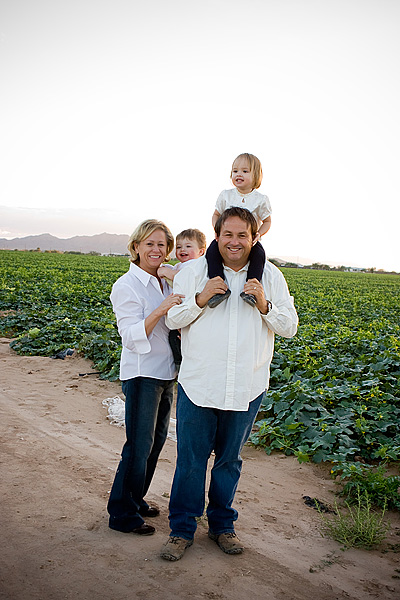 4. Larry and Cindi Pearson, Pearson Family Farms: Grow 4,000 acres of Cantaloupe and Honeydew in Maricopa, in Pinal County. They are one of the nation's leading melon producers and distributors. They are quite integrated thanks to a 70,000-square-foot, state-of-the-art cooling facility which allows them to be efficient and maximizes storage capacity to guarantee quality.
"In farming we have to know a little bit about everything. We must be an accountant, entomologist, manager, marketer, grower, packer, shipper, and food safety expert. The next generation will have to know even more about every aspect of farming."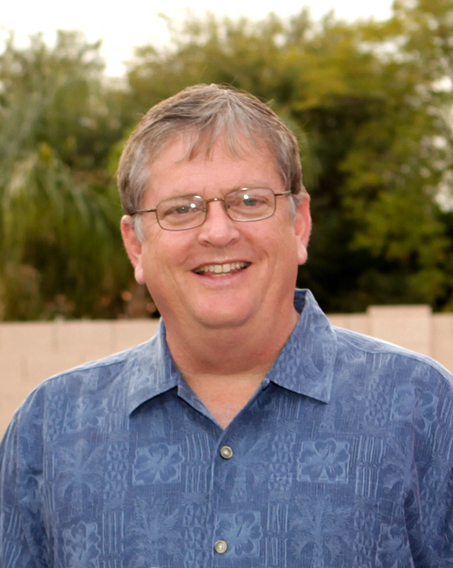 5. Glenn Hickman of Hickman Family Farms, large egg production: They raise more than 6 million laying hens for commercial production of eggs.
"Transparency in every part of our operations. We have to continue to maintain the culture of trust that past generations of agriculture has bestowed upon us."